Cristina Căpitanu and Elena Oancea, cofounders of Lemon Interior Design, offered a cover interview for Business Magazin, discussing their approach on design.
The view on design has changed since the pandemic, both for private homes, sometimes also used as office spaces, but also for the office, given that the way they look brings more and more of the intimacy and calmness we associate with homes.
"In recent years, residential developments have brought to the interior both social and business elements. Because the pandemic has imposed certain restrictions on mobility, many of these activities are now finding their place in home furnishings. More and more customers want a home office, because although some have returned to work, the trend of hybrid work is here to stay. At the same time, many of us have visited friends and family at home more often, so in the social area of the house we see integrations of bars or small cafes, increased emphasis on the kitchen area, with sophisticated spaces and furniture",

points out Cristina Căpitanu.
In her turn, Elena Oancea remarks that
"now, two years after the beginning of the pandemic, what we observe is that the safety criteria become paramount when companies look for an office, so that it offers the best guarantees of health, wellness and safety for employees."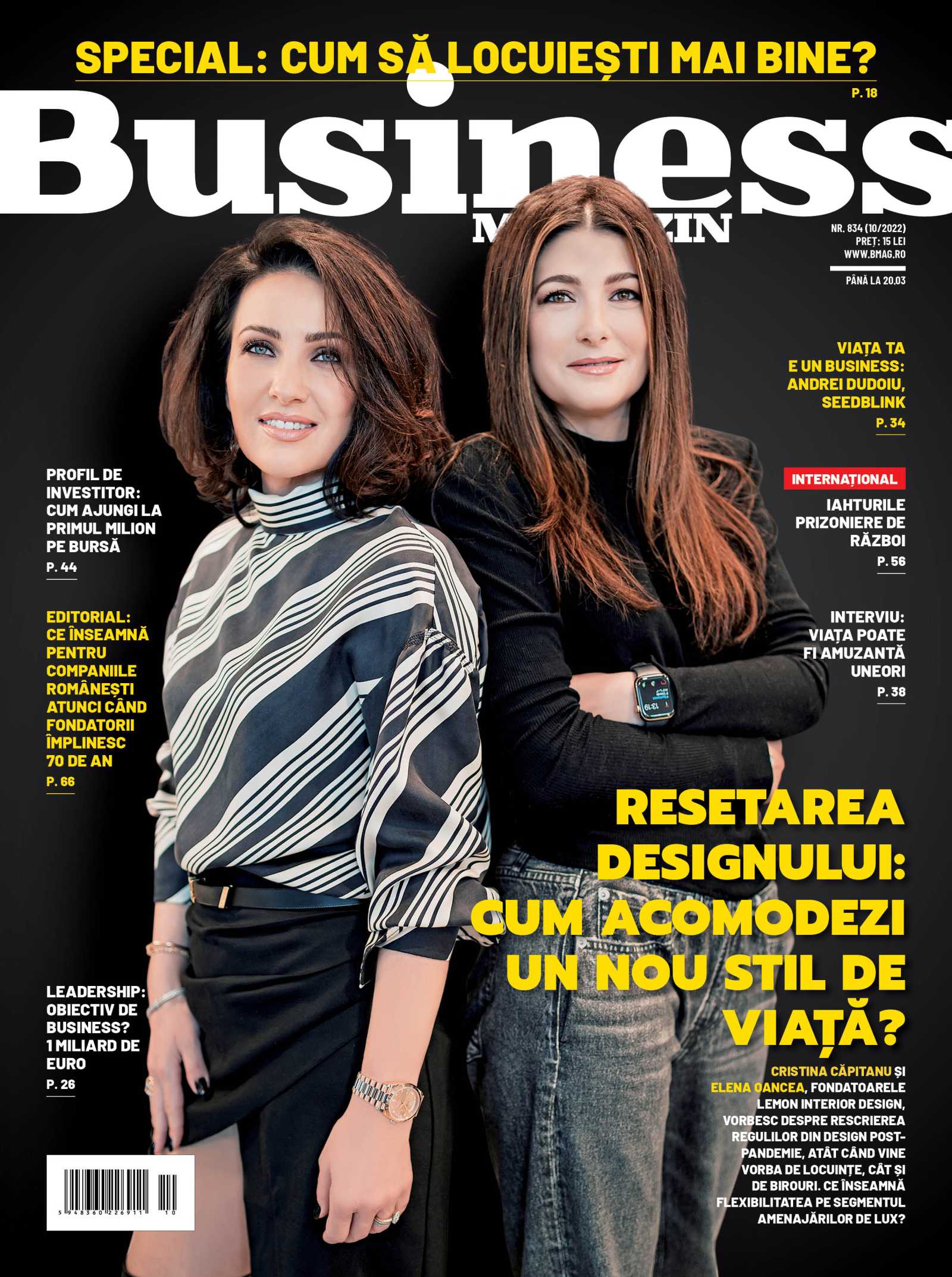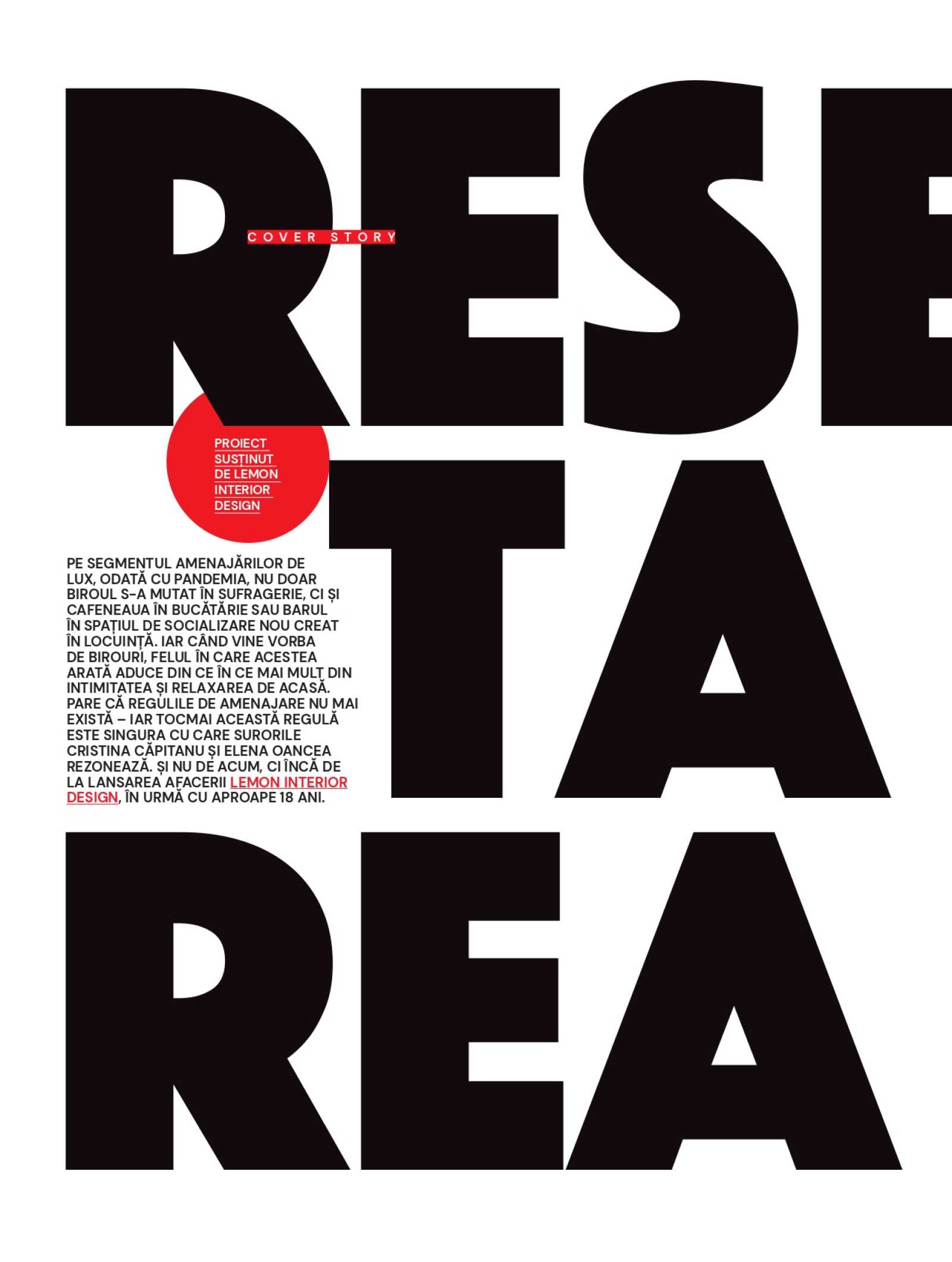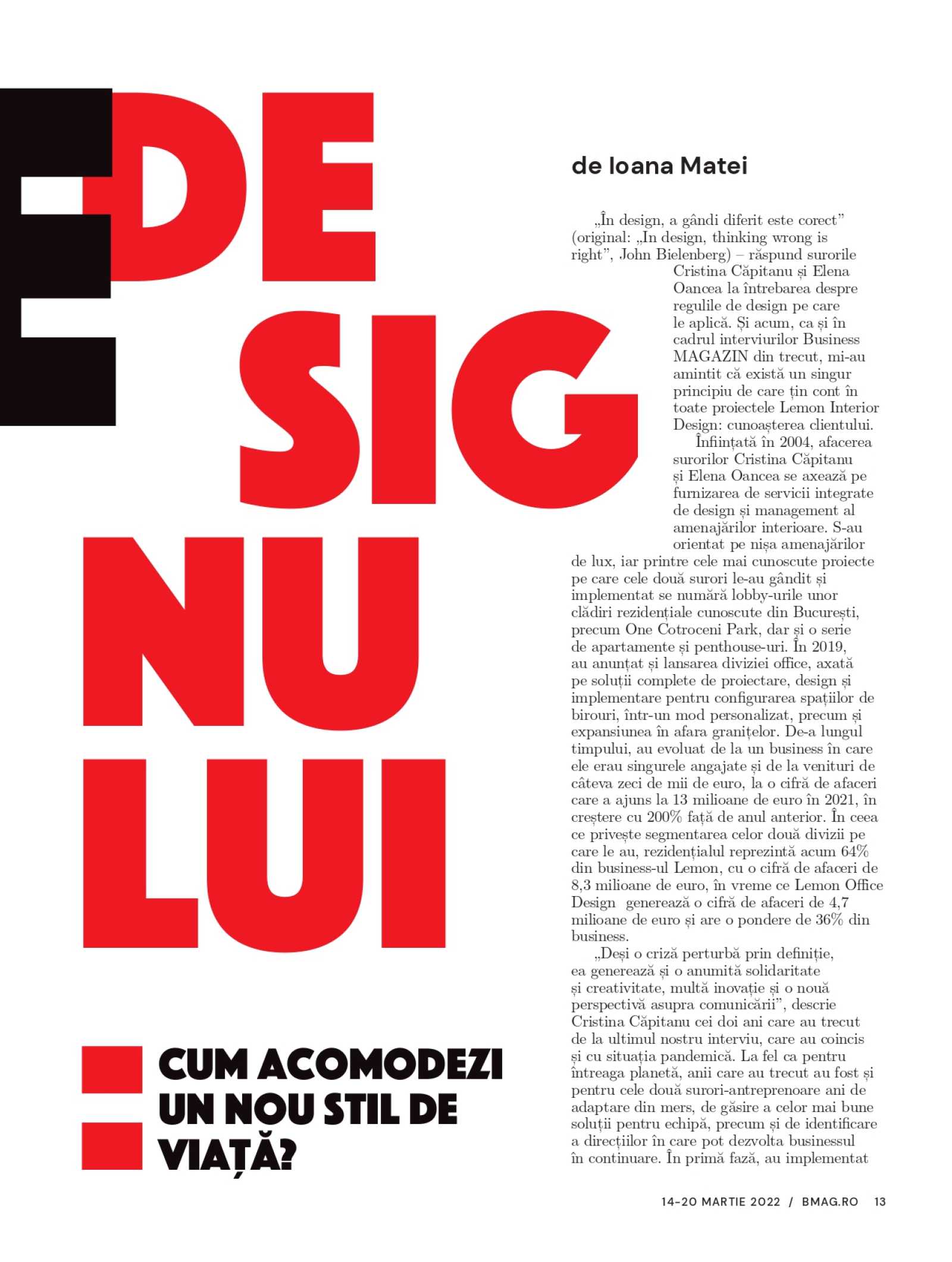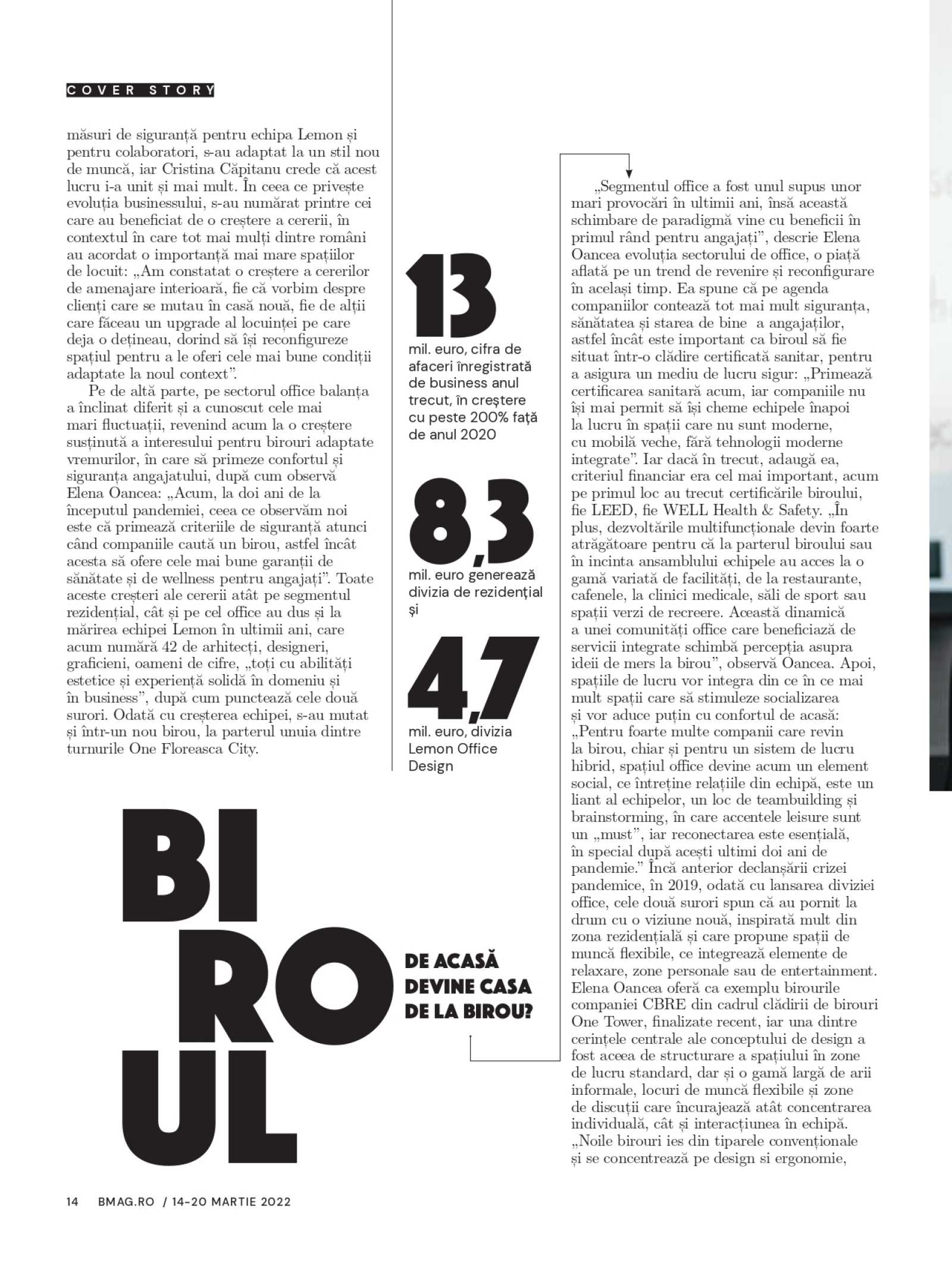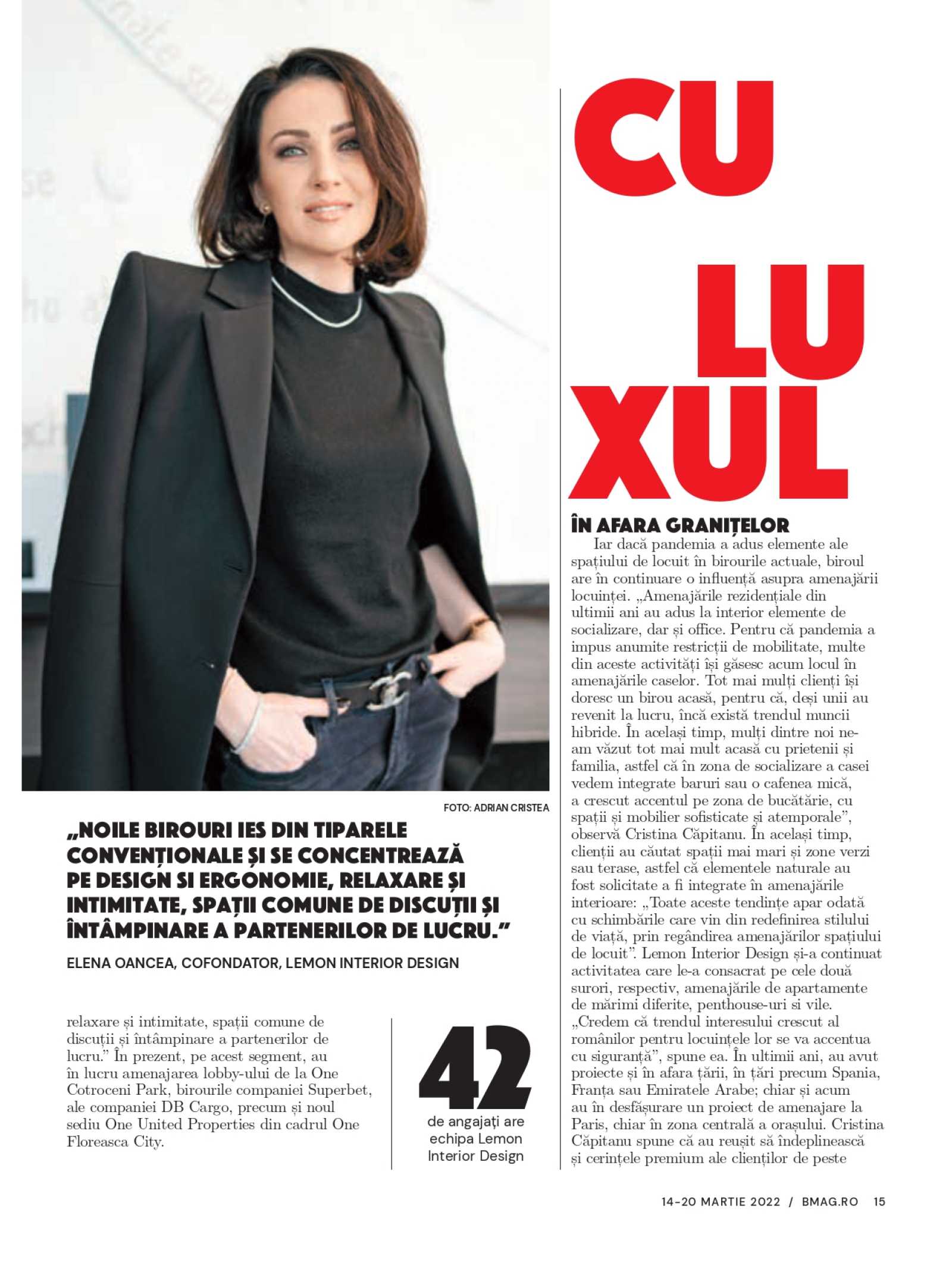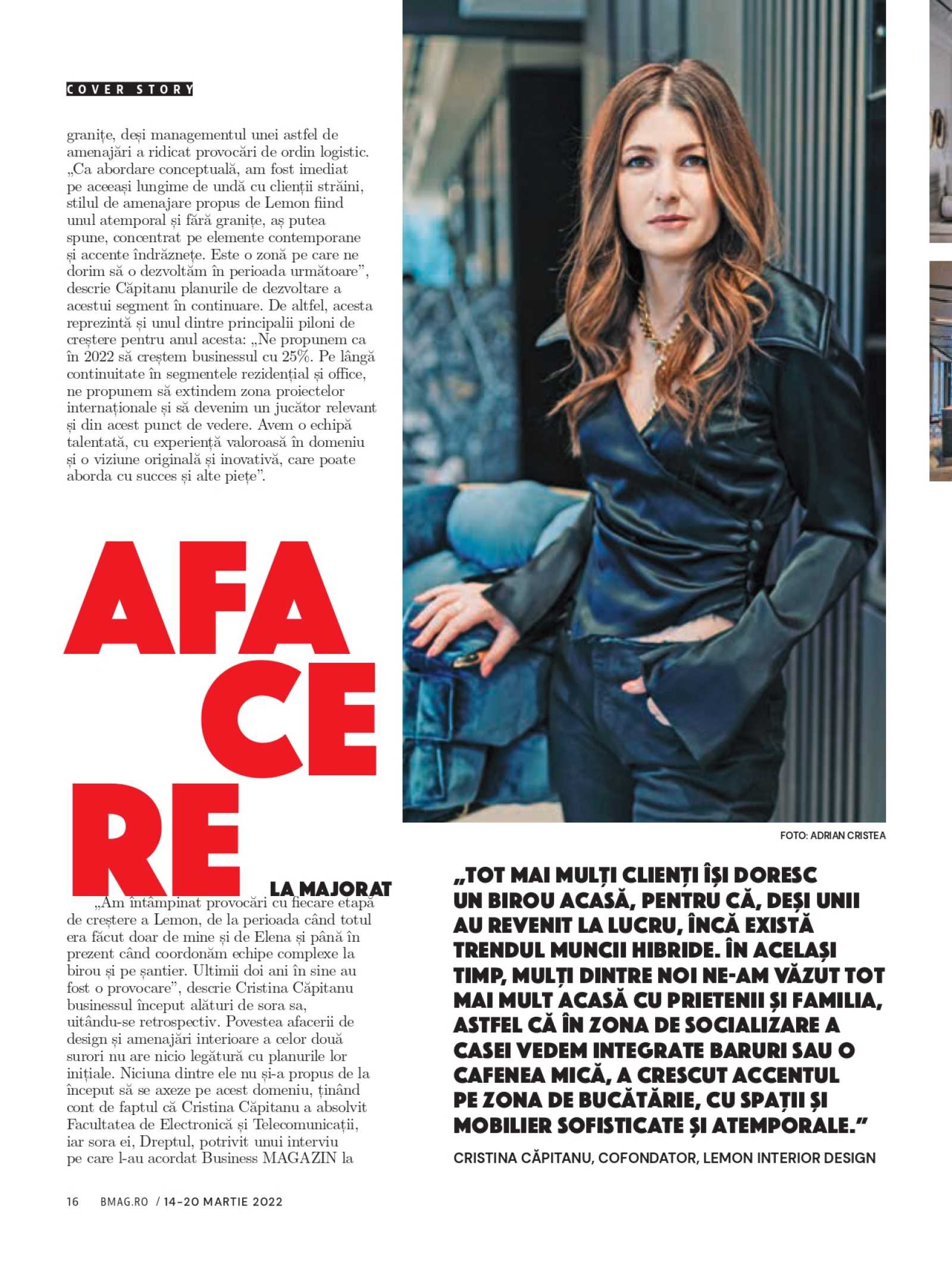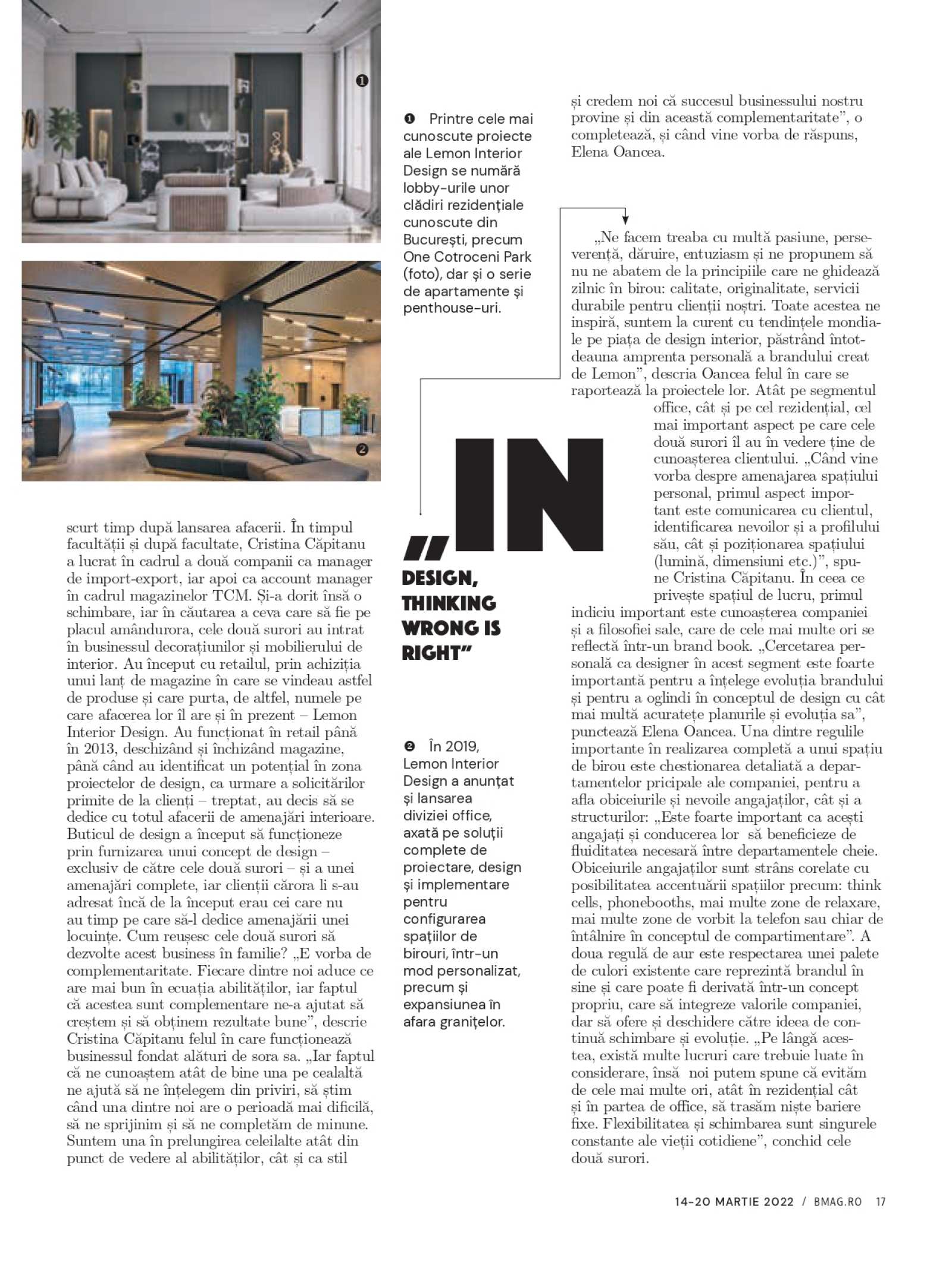 Complete interview here.
---
Blog
News and Press Releases