Do you remember what your life looked like half a year ago?
Work vs home. Or both. Do you remember what your life looked like half a year ago? Just a few months have been enough for a strong change in the way we look at our offices and our homes. How did the pandemic and lockdown change our perspective and what do the professionals in the field foresee for the upcoming months? These are just some of the subjects that the latest Forbes Romania cover story addresses.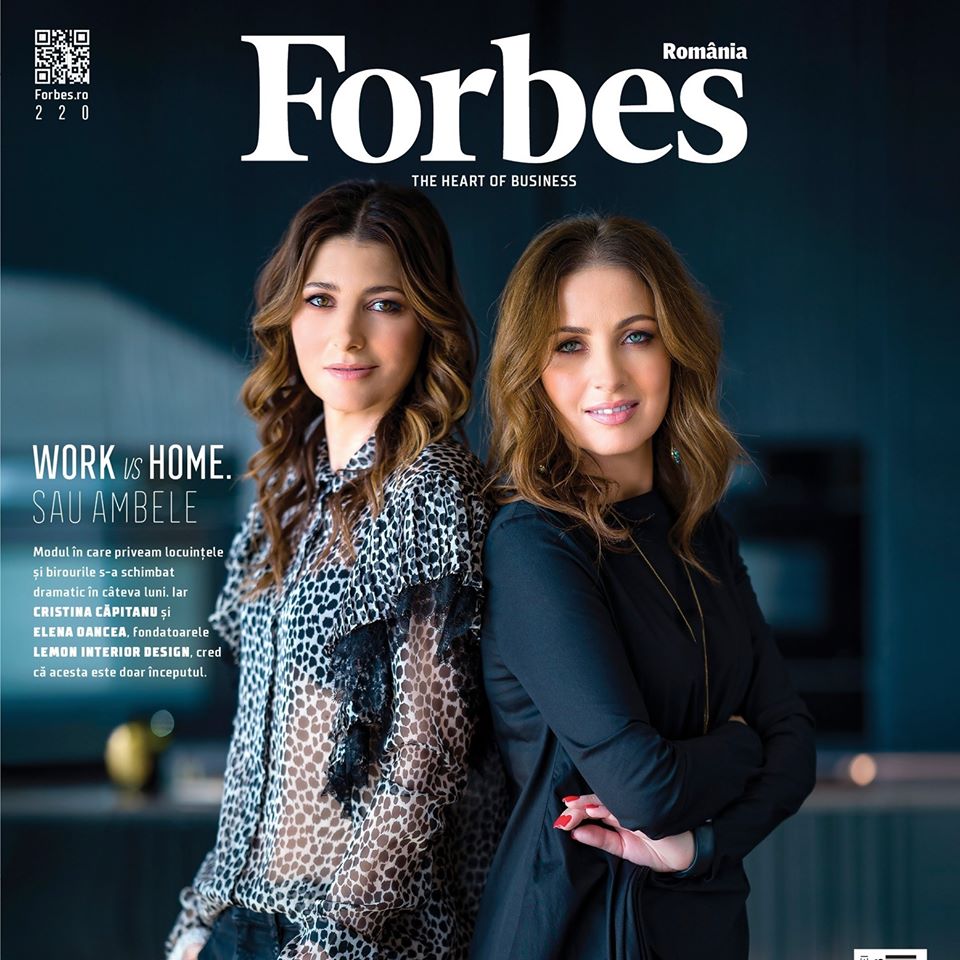 Cristina Căpitanu and Elena Oancea, Lemon Interior Design founders, argue that the office segment must learn from the residential one now more than ever.
"Working from home or in shifts can be a short-term option, but I believe relocation or renting additional space to be a longer-term solution for all those who intend to respect the new rules. It is only natural for people to want to resume their activity as soon as possible because the economy must move forward. Additional office spaces will be required, with different safety rules",

Cristina Căpitanu believes.
"The demand for arrangements did not decrease in these challenging times, on the contrary. Many had to adapt their houses or offices, to best reconfigure their space, therefore it has been a busy period for our company",

Elena Oancea adds.
On the other hand, travel restrictions have led people to look more carefully around them, to reconsider their homes and way of living. Thus, many have understood the importance of a comfortable and chic home.
"It is clear that tourism faces a considerable decline. In the past, people were used to investing in holidays or cars or other activities. But at this moment it does not really make sense to go anywhere. You may have two or three available and safe destinations, but not more. Moreover, I saw that most people are afraid to travel. Therefore, it is natural for them to return to the place where they spend most of their time - at home",

Cristina Căpitanu explains the increased demand for residential interior design projects.
More details here.
---
Blog
News and Press Releases