Elena's story demonstrates that when one loves what one does and works with passion, the results are not late in showing. Originally from Bacau, Elena graduated from Law, but life brought her into the world of interior design.
Together with Cristina Capitanu, they opened in 2007 Lemon Interior Design, an award-winning company for its creative projects in interior design, and most recently Elena graduated specialized courses in New York.
She does not have a preferred interior design style, although she likes to use wood and stone in arranging houses and she considers each new project as a challenge and a chance to reinvent herself.
How did you get from Law to Interior Design?
By concurrence. Before Law, I worked for PR for a while and organized courses for different companies. After the two years of PR, this opportunity came up and, together with my partner, I invested in Lemon Interior Design. At first, the company was selling furniture and accessories, then in 2011 the crisis came, and the business did not work out so well, so it came to us to move on to the interior design. And I did well!
Can anyone do this? What studies should one have? Which courses one needs to follow?
Not anyone can do interior design. One has to be born with an aesthetic sense, one needs to know how to combine the harmony with the usefulness of objects in a home, to study and to keep up with the trends in the field, but also to know very well the client's wishes. Courses are also important. I did an Interior Design course at Instituto Marangoni in Milan in 2016 and an Interior Design course for 18 months at the New York Art & Design Institute (class of July 2017).
What big clients do you have in the portfolio?
One Floreasca Lake, One Herastrau Park, Madrigal Residence, Ponderas Hospital, Asmita Gardens, as well as an international project - a duplex in Vienna, Austria are among the successful projects made by Lemon Interior Design.
What are the trends in interior design?
I believe design is contextual. One has to consider the personality of the client and his/her habits; we do not necessarily believe in what's trendy, after all, the trends are passing. Let me answer your question: there are trends in massive wood, unique objects, much metal, and about two years now it's marble and it is still going on.
Who are your favorite designers?
I like: Philippe Starck, Paola Navone, Marcel Wanders and Karim Rashid, whom I have also met.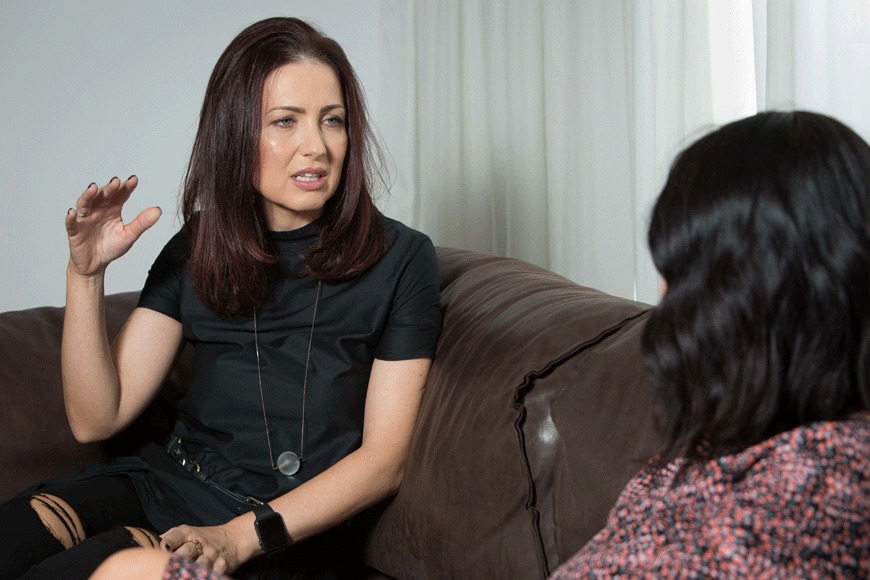 Where does the inspiration come from?
Maybe I repeat myself, but the client's personality, the comfort, matter a lot. That's why the pieces are carefully chosen, they must also be useful. We draw our inspiration from travelling, from fairs, from hotels, restaurants, etc.
Is interior design a profitable business?
After many years of work, I can say yes, it is, and we wish to grow even further more. Our involvement is absolute. We follow everything extremely careful, from sketches, walls, lights, to pieces of furniture, etc. We even have 30 projects running in parallel, but we do not feel the weariness, because we really like what we are doing.
Did you have also dissatisfied clients?
Honestly, no, because the client's satisfaction was more important than money to us. For the client to be content, we incurred the possible losses, in case when the clients wanted slight changes ... The relationship with the clients is a close one, it even happened for a client to bring us creme brulee when we were working on the respective project. Once they've worked with us, they no longer work with someone else, and we believe that's a great achievement.
Do you have a soul project?
One Herăstrău Park is my soul project, for which we have been working since the beginning of the year. I have thought of an absolutely special design in the lobby area, it will be a kind of boutique hotel with house porters that will open the door, with several mosaic paved elevators, absolutely gorgeous. We have brought in famous brands, a work that bears the signature of a famous architect from Ibiza, with heights of over 7 m. It is a unique project in Bucharest, which we pride ourselves on.
How does the day of an interior designer begin and how does it end?
The day begins about 9.00-10.00 in the morning because it ends very late at night. It starts by work and it ends in the same way, because everything needs to be very well scheduled, during the first part of the day we set the teams, then come the sessions, the meetings, and sometimes we do not even have time to eat ...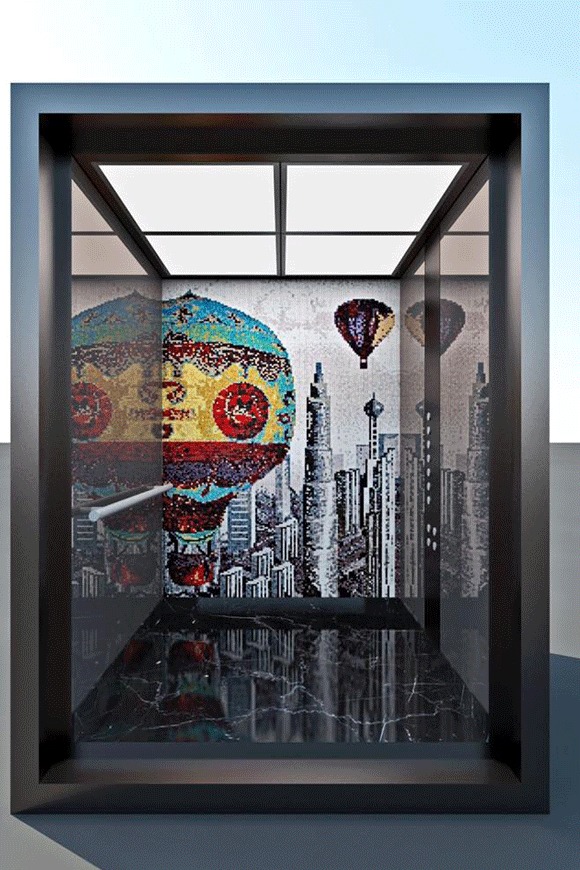 What do you like to do when you have time?
I really like to read and travel a lot.
How does family life and career reconcile?
We're trying to do everything as well as we can. Because we have children, it's a bit harder during the busy periods, but we try to explain to the children that we have a job and that we have to get the projects done. But we catch up on weekends.
What does your home look like?
I have gone through many trends. In my youth, it was all black and white, now it's the contemporary style, with glamor accents, in dark greens with accents of gold.
Published on life.ro on September 22 , 2017.
---
Blog
News and Press Releases