The latest Real Estate Magazine cover features the story of 2020 for Lemon Interior Design team and their projects.
Considering the evolution of 2020 in the pandemic context, the magazine editor talked to Cristina Căpitanu and Elena Oancea about the changes in the market, as well as the company's short- and medium-term objectives.
"We constantly look at strategies readjustments since the evolution of the field itself requires it. Of course, 2020 has determined us to accelerate certain practices. For example, ever since we launched the Lemon office division last year, we have promoted a concept of wellbeing at work, focusing on an out-of-the-box office design that integrates relaxing and home-like elements in order to increase comfort at work. From this point of view, we believe the office segment must learn from the residential one. Now, with the new anti-COVID regulations, we are looking at integrating a number of principles so that a workplace provides not only comfort, but safety as well, whether we are talking about more space per employee, intimate offices and access to green areas",

Elena Oancea explained for Real Estate Magazine.
As for the challenges of this year, Cristina Căpitanu believes that adaptation and innovation are keywords for an interior design company:
"We had many requests for residential arrangements that include redecorating or adapting the house to the new lifestyle. But in terms of workspace arrangements, the challenges are different. We now consider an office space not only in terms of comfort, but also in terms of safety. We are working intensively on the strategic innovation of the office design segment, and we have applied new principles that provide security and encourage teams to come back to work. Another challenge in 2020 for our team was an interior design project abroad, more precisely in Spain, a project that required special management in the pandemic context."
More insights in Lemon Interior Design future plans, in the latest Real Estate Magazine cover story.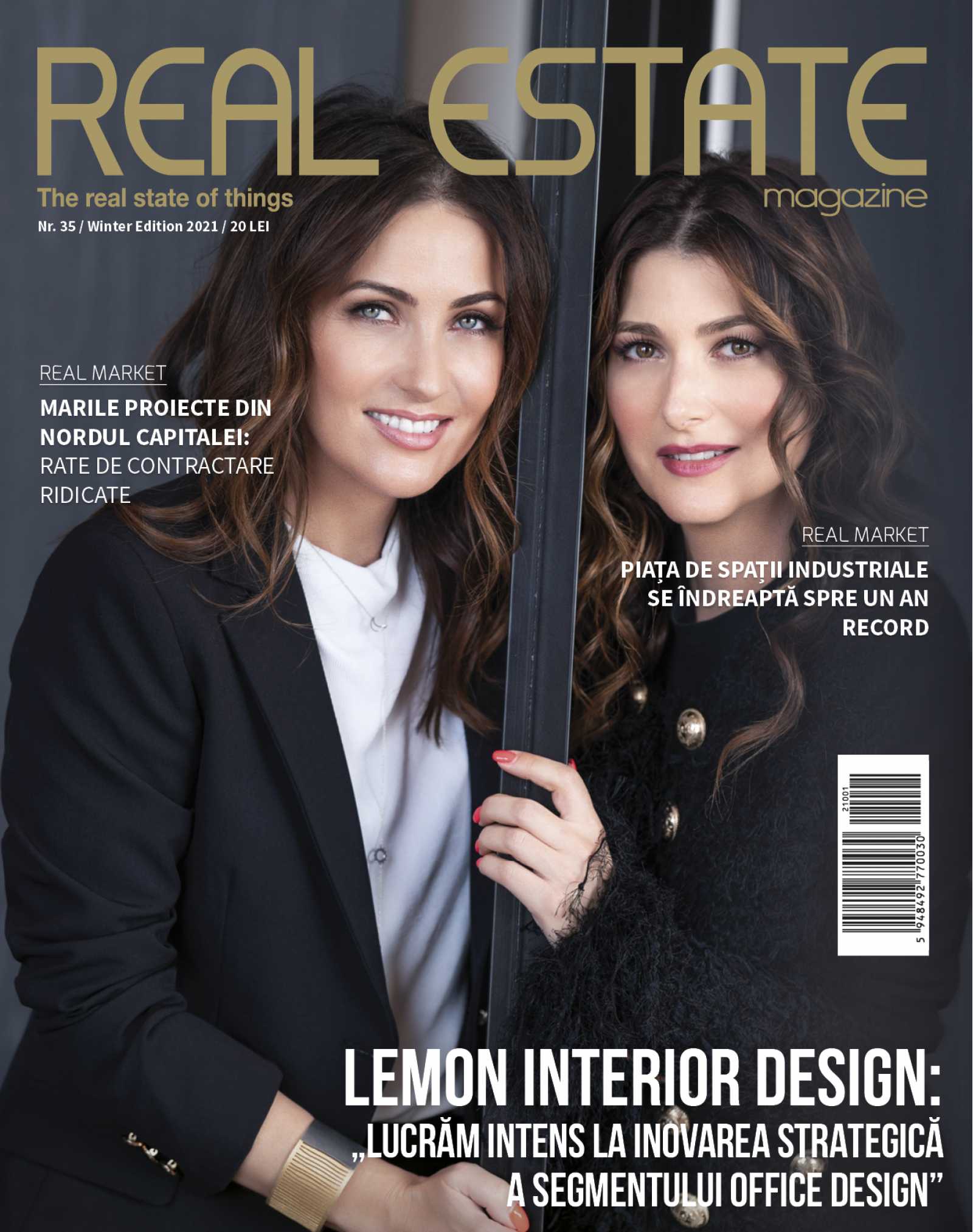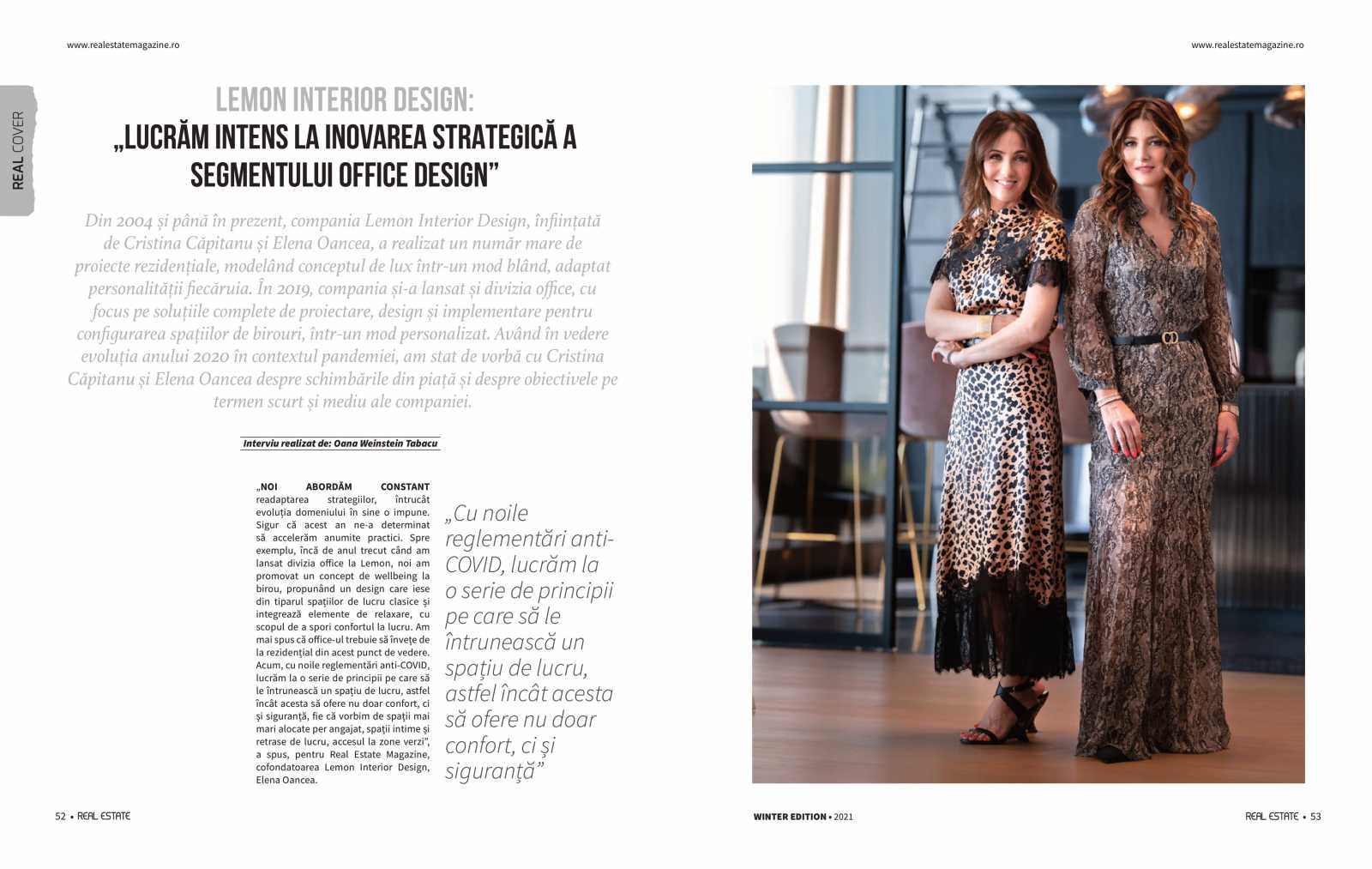 ---
Blog
News and Press Releases