Bucharest Real Estate Club's latest initiative, Women in Real Estate, sheds light on the stories of successful women in this industry.
Whether we speak about office, residential, retail, or logistics sectors, there are so many stories of women who have built beautiful careers and are now key players for their companies. How was it for these women to get to this point, to have an influence in their work field? What have they sacrificed and, especially, why success never comes overnight? These are just a few subjects discussed in the latest issue of the magazine.
Cristina Căpitanu and Elena Oancea, the two founders of Lemon Interior Design, talk about their beginnings in the interior design business and how determination and hard work made them one of the most successful brands on the Romanian market.
"Interior design may seem a bohemian field, but in reality, there is a lot of psychology and sustained work in each project, often on-site. We work with people and for each client, we establish a close, warm, direct relationship, we enter their comfort zone and we try to find a balance between their needs and our ideas",

says Cristina Căpitanu.

"A woman comes into a business with the very attitude of not getting lost in details and prioritizing objectives, without deviating from the goal",

adds Elena Oancea.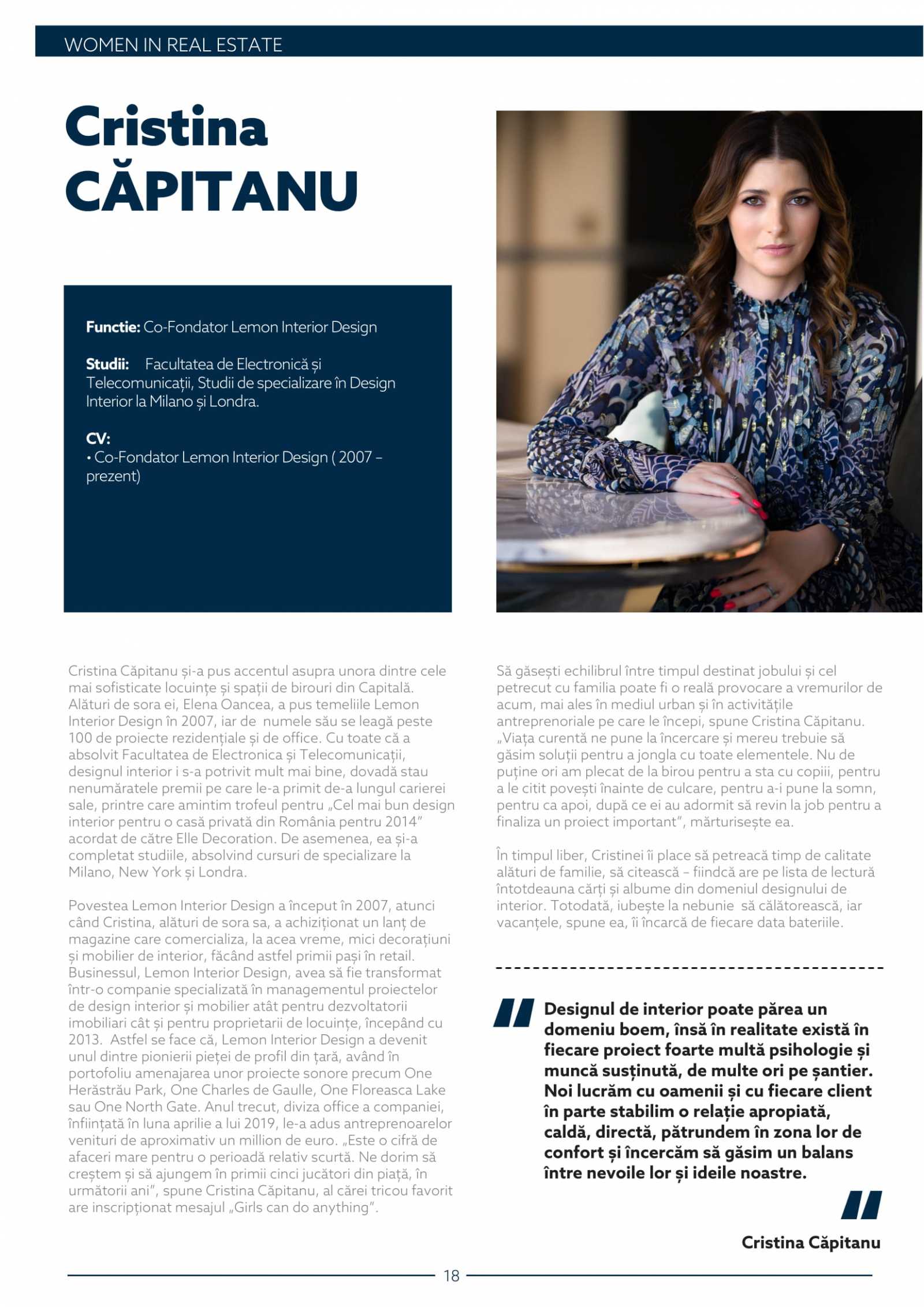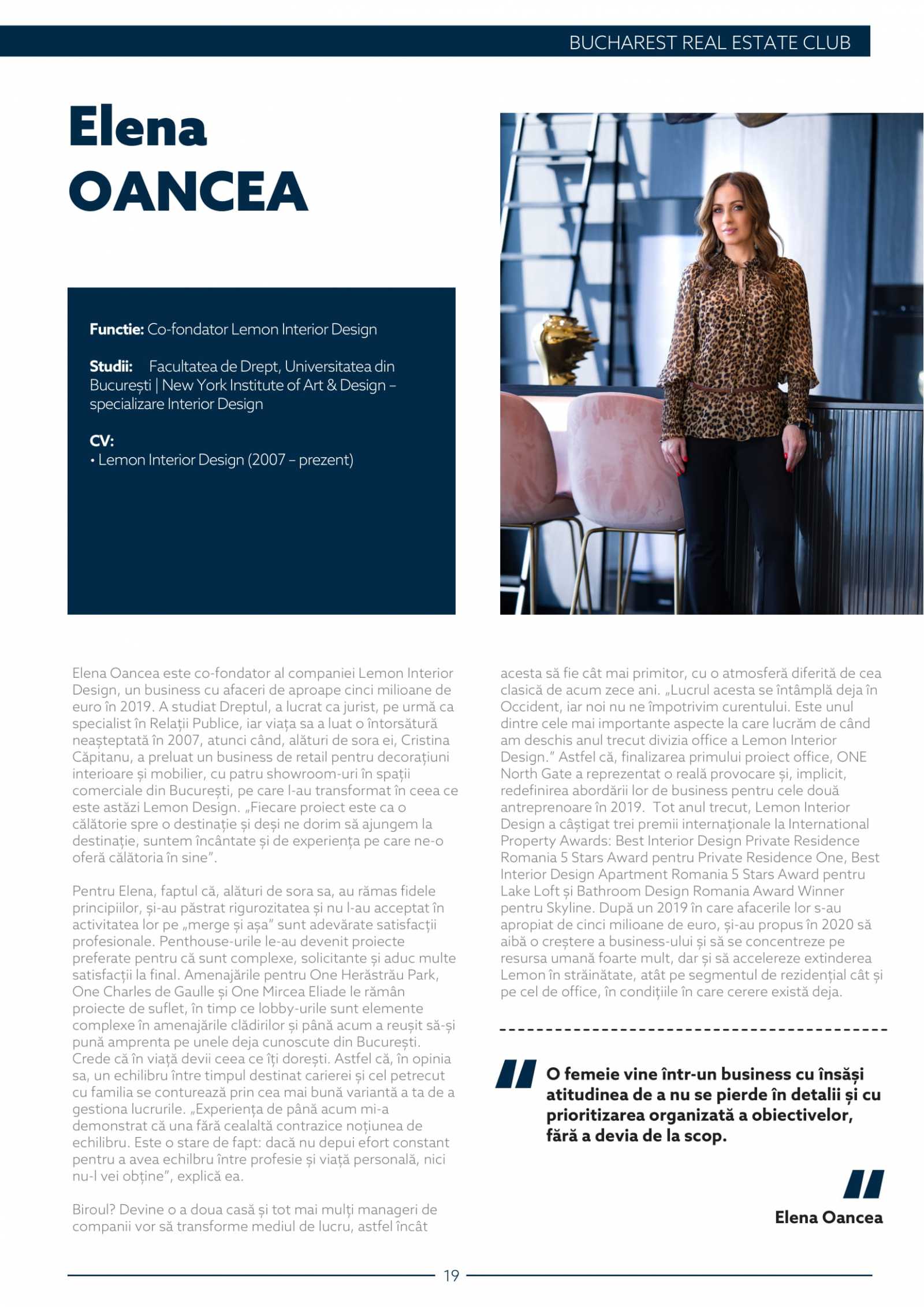 Full interviews here.
---
Blog
News and Press Releases