One United Properties presented its latest project during this year's 11th CEDER conference. As a general partner of this event – one the most important and relevant conference in the real estate – One United Properties revealed some of its major investments regarding One Floreasca City.
One Floreasca City, the multifunctional real estate project One United Properties and Auchan Romania are developing at the junction of Mircea Eliade and Floreasca roads in the center of Bucharest, gives back to the city and its community an area abandoned in the last 20 years. One Floreasca City involves three components, integrated in an open project: the former Ford factory will be restored and modernized, following to transform in a contemporary retail space, operated by Auchan Romania, a class A office building – One Tower- and three exclusive blocks of design apartments – One Mircea Eliade.
The entire project will be built on a 2.8-hectare plot, out of which 30% will represent green areas. Additionally, the developer will include pedestrian alleys, relaxing areas and a playground. The new real estate development returns the abandoned area to the public circuit, the project following to be opened for the entire community, with exclusive pedestrian traffic.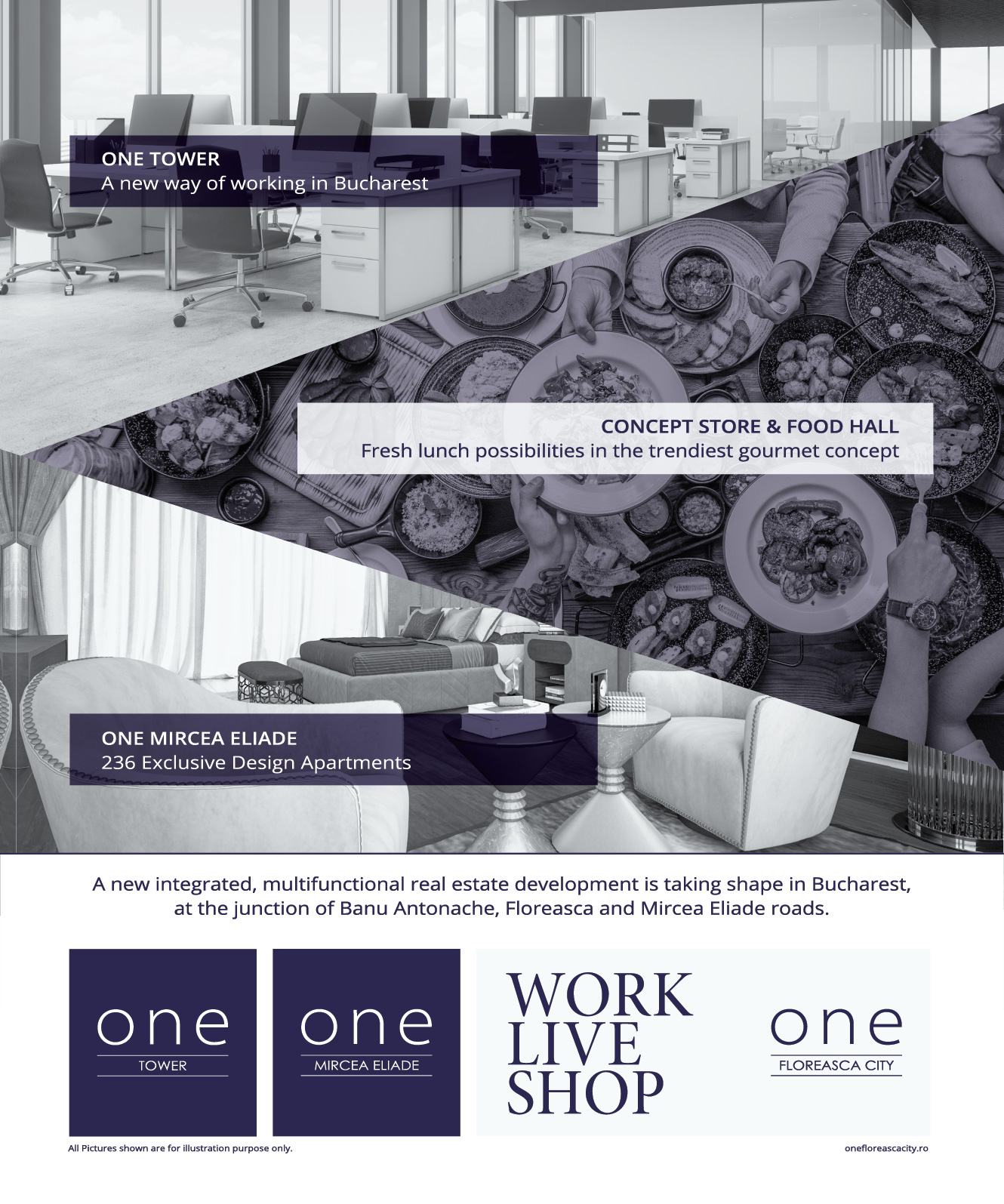 This year One United Properties has become General Partner for CEDER Conference, one of the most important events in the Romanian real estate market. As the leading real estate developer in Bucharest, One United Properties has an ongoing concern with sustainable and high-end architecture and design projects and supports major events in the field. During this year's conference new topics were risen, important speakers in the field presented their plan and forcast on the market, while an increasing audeince was ready to network, develop new partnerships and hear first-hand how the Romanian real estate market will grow over the next 12 months. The topics covered include rental market conditions, bank financing, investment-grade developments and the requirements of institutional investors and private equity.
---
Blog
News and Press Releases