One Lake District will be an exclusive residential complex developed on the shore of Plumbuita Lake, consisting of eight residential buildings with over 1,950 contemporary apartments, along with commercial spaces and various services available on the ground floor.
The development, situated on approximately eight hectares of land on Gherghitei Street, will offer modern apartments, amazing views, a lakefront location, sustainable principles, innovative design, and a range of integrated services.
Among the other facilities specially designed for this development, the residential ensemble will also benefit from five levels of private parking and a direct connection to the highway.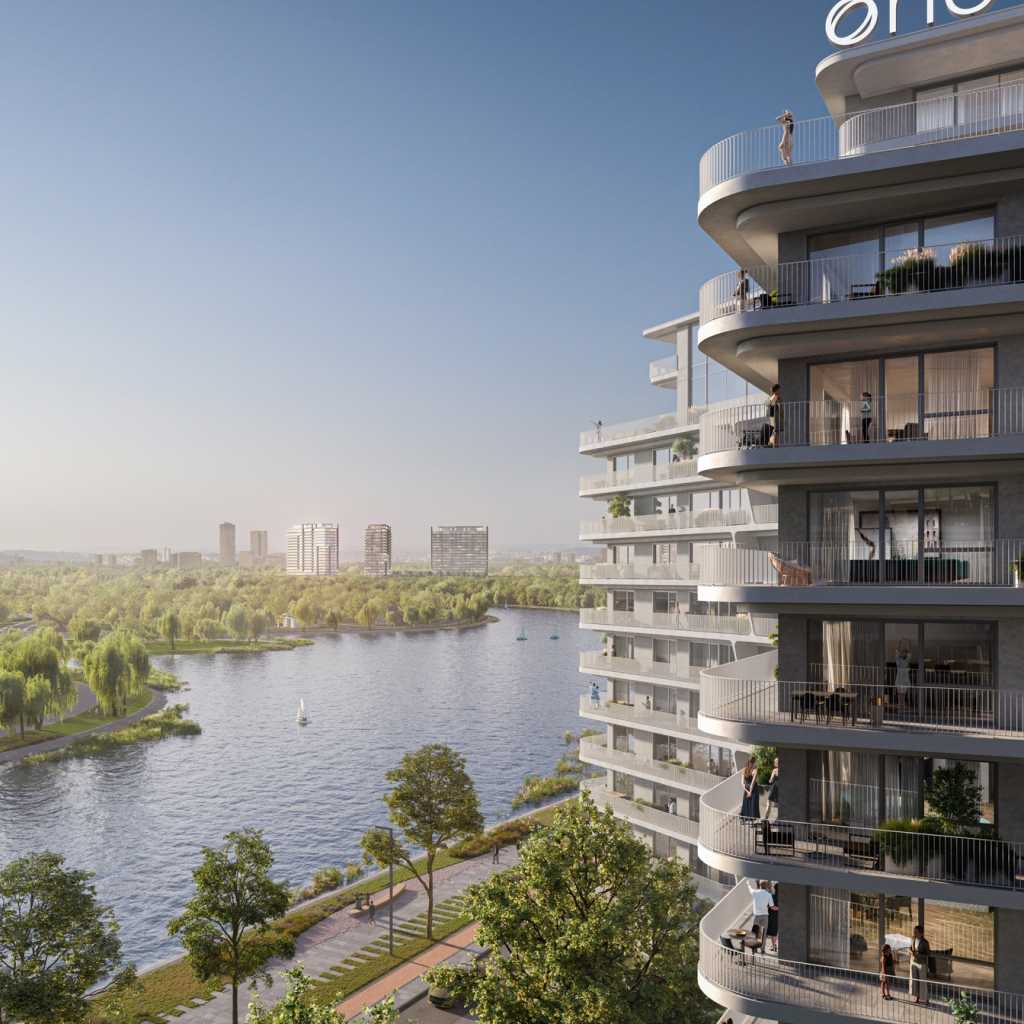 Spanning across an eight-hectare site, One Lake District offers unparalleled landscapes of Bucharest, providing a unique and captivating backdrop for your everyday life.
Key Features:
Eight residential buildings;

Over 1,950 contemporary apartments;

Private school;

Nursery & kindergarten;

Spectacular views of Plumbuita Lake;

Direct access to the highway;

Dedicated commercial areas;

Playgrounds;

Engaging activities and sports facilities;

Five levels of private parking.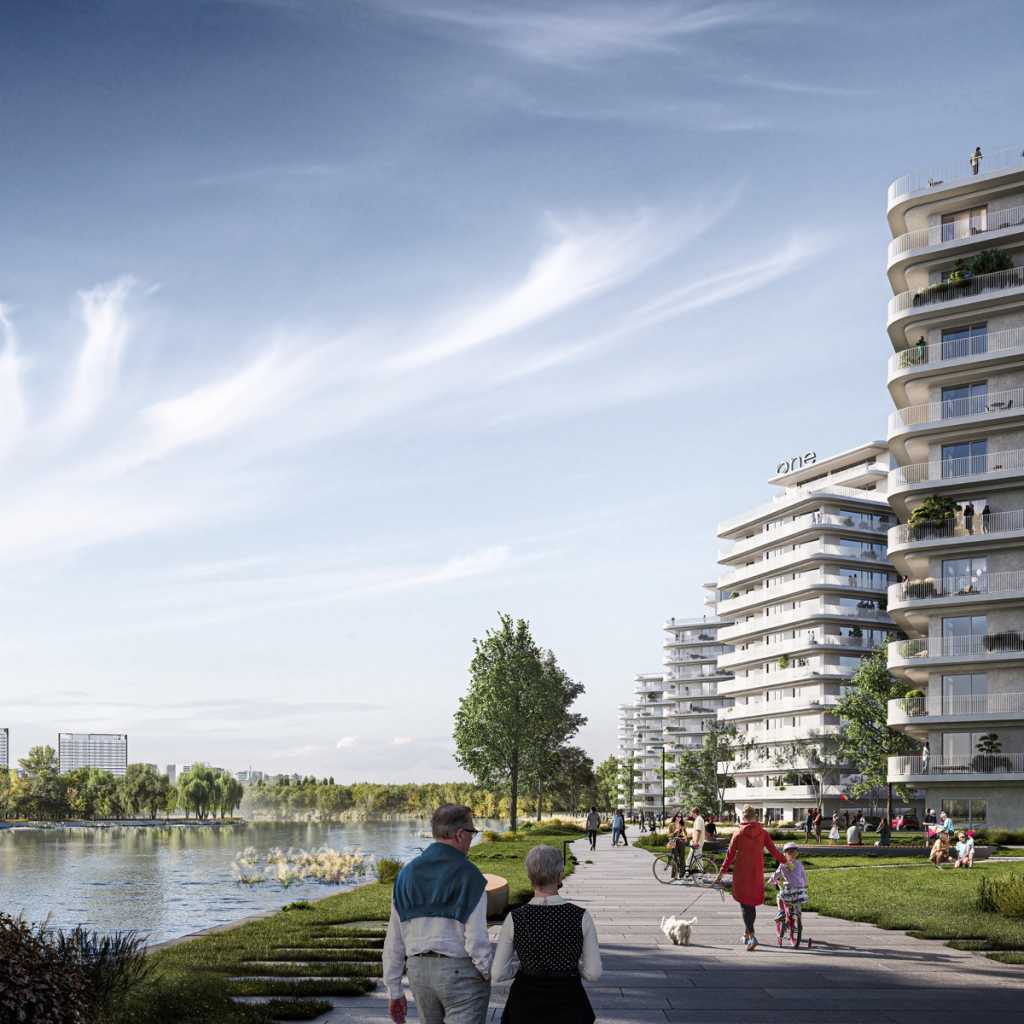 Our private school is thoughtfully designed to accommodate students from 1st to 8th grade, ensuring a dedicated space for each educational level. We believe in fostering a nurturing environment where young minds can thrive academically and personally.
With three dedicated spaces for children's recreational activities, eight residential buildings, five commercial spaces, and five levels of parking, our community is designed to meet your everyday needs.
Unique Advantages:
Eight-hectare site with stunning vistas of Bucharest;

Private school;

Three spaces built for children's recreational activities;

Five commercial spaces to meet your needs;

Five levels of parking.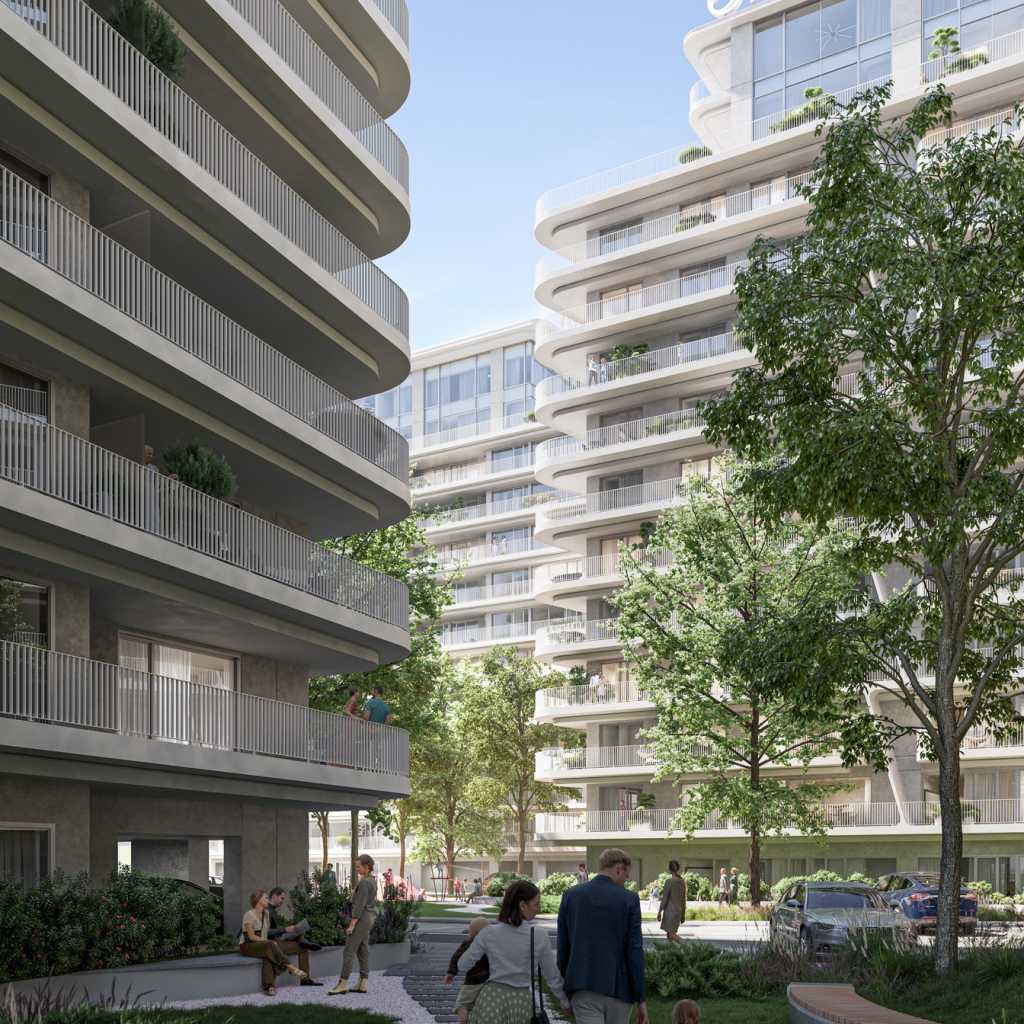 Embracing sustainable living, One Lake District incorporates a cutting-edge geoexchange system. This environmentally friendly solution harnesses renewable energy, offering the ONE community a greener and more cost-effective way of living.
Sustainable Living:
Geoexchange system for efficient renewable energy;

Environmentally friendly and cost-effective.
Benefit from the convenient direct connection to the A3 motorway, granting effortless access to Bucharest's major arteries and seamless transportation links. Explore the city with ease while enjoying the tranquility and exclusivity of our lakeside retreat.
Convenient Location:
Direct access to the A3 motorway.

Easy connections to Bucharest's main arteries and transportation.