One United Properties receives another recognition of its sustainability practices: the exclusive residential project One Herăstrău Plaza has obtained "Green Homes" certification from Romania Green Building Council.
The project has achieved the significant certified level requirements of the "Green Homes" certification system established by Romania Green Building Council and verified by an independent third party. This ensures homebuyers receive the cost, quality and health benefits of a green home.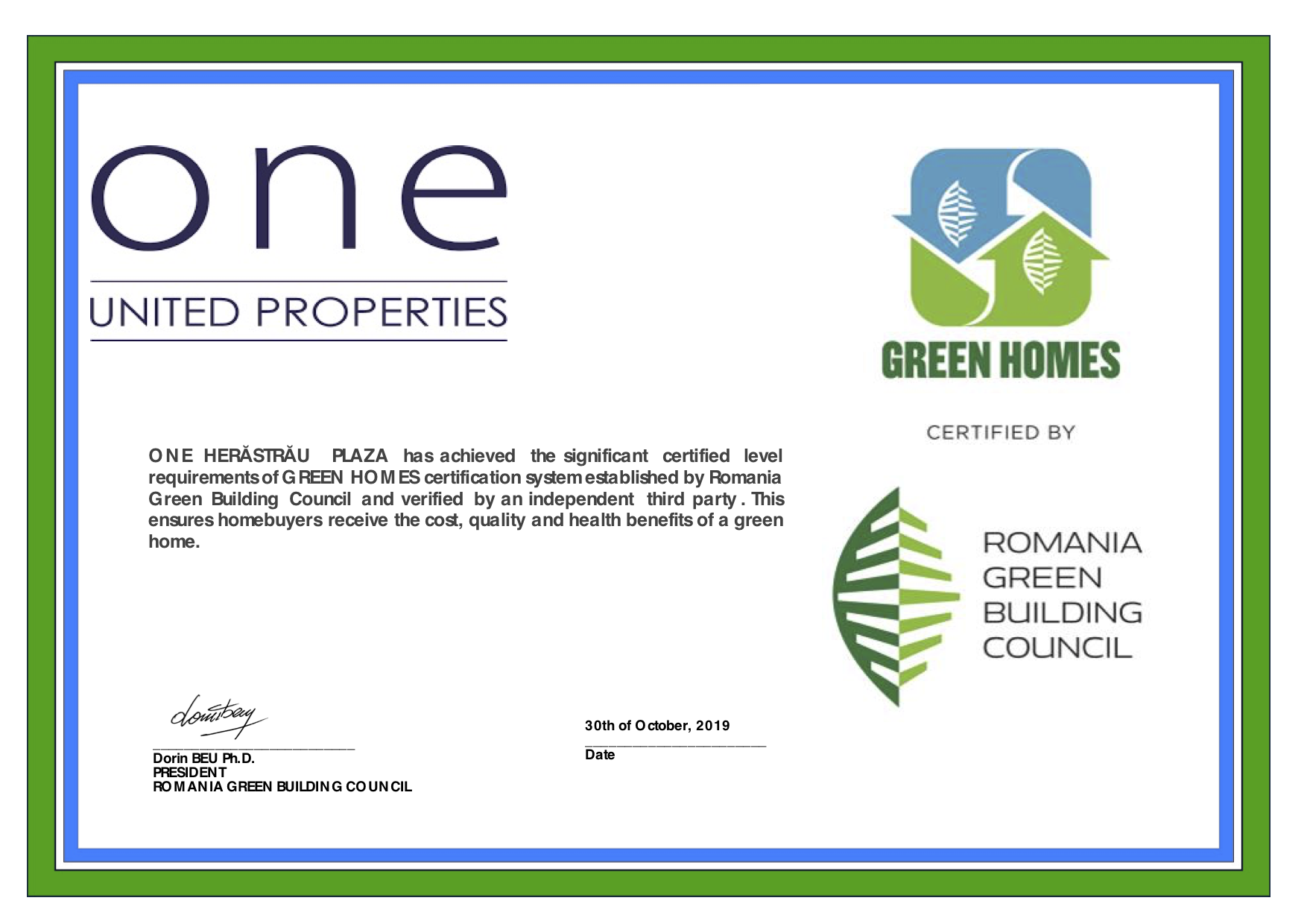 One Herăstrău Plaza is characterized as a symbol of the city's progress and a new milestone for exclusive urban living. Starting from the premise that architecture is always contemporary, so ever-changing, One Herăstrău Plaza is a mix of functions, encompassing living, workspace, and commerce, all in one place. The metamorphosis of the space between function and shape tells the story of the building that will unfold in the present and the next future.
---
Blog
News and Press Releases