One United Properties aims at developing energy-efficient, healthy, and environmentally sustainable residential building projects with modern and eco-friendly solutions.
Among others, the newest project that has received "Green Homes" certification from Romania Green Building Council is One Mircea Eliade - part of the innovative real estate mixed-use project One Floreasca City.
One Mircea Eliade has 247 exclusive Design Apartments in 3 towers. Part of a larger mixed project, it will offer its inhabitants and those who will work here amazing views, green spaces, high-end offices, a concept food hall, restaurants, a gym with a pool, all bordering Floreasca Park.
The "Green Homes" certificate granted by the Romania Building Council refers to specific requirements, such as sustainable materials, low carbon materials, energy-efficient systems and installations, low pollution, high quality of the environment that becomes more healthy for occupants by using volatile organic compounds close to zero finishes, a strategic location in the vicinity of many facilities and means of public transport, the superior energy efficiency of the buildings, the application of measures to prevent and reduce pollution in the execution phase, which involves on-site waste sorting as well. Currently, all of One United Properties' residential building projects are being constructed to meet or exceed the Romania Green Building Council's challenging "Green Homes" certification requirements for environmental performance.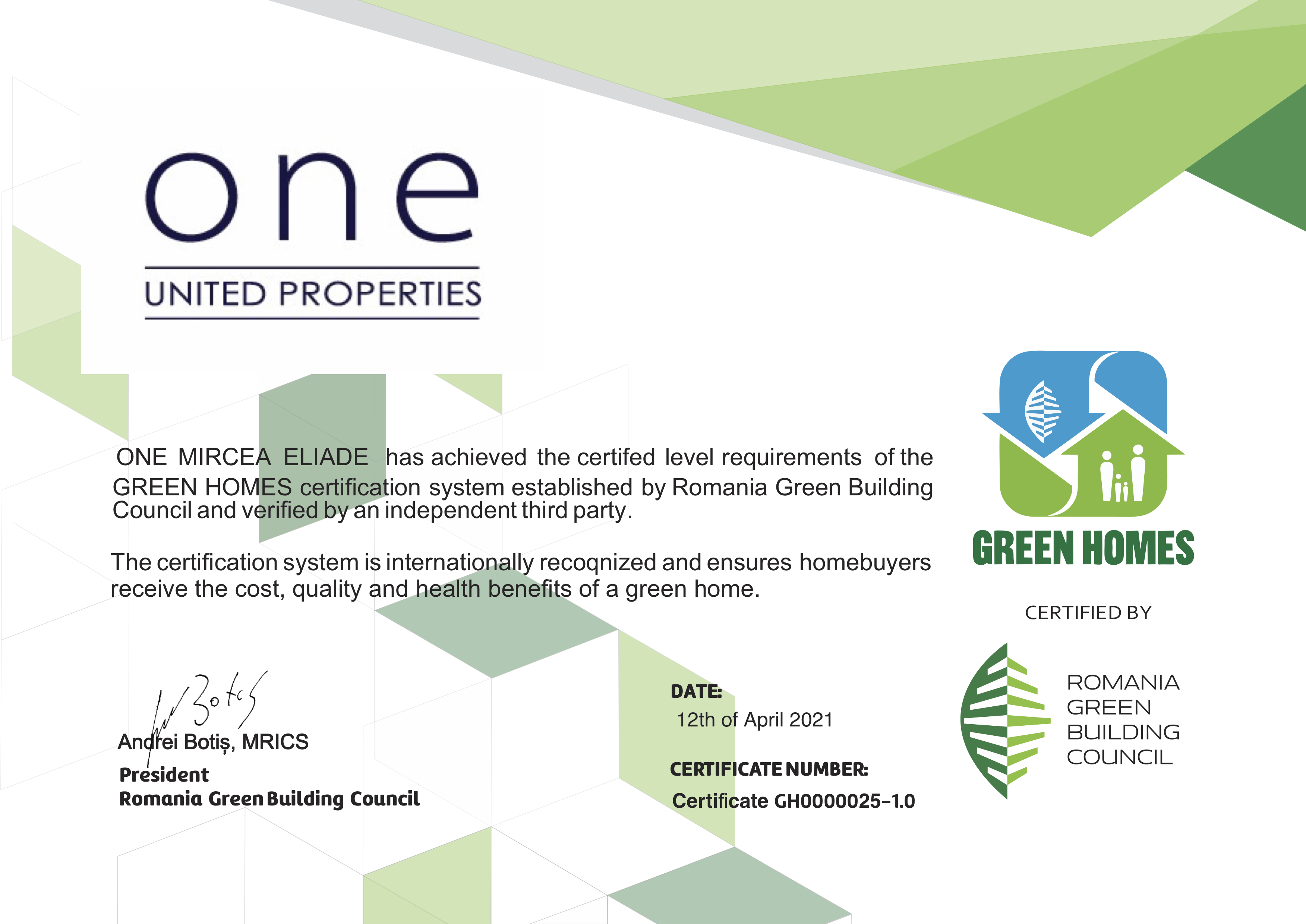 The company has committed to developing projects to quality and green standard that far exceeds the local industry approach. Similar to every building developed by One United Properties, this new structure also integrates an energetically efficient plan, with a Green certificate and minimal impact on the environment. The investment will not target only the buildings, but the entire area as well, therefore the road infrastructure will be improved and 1,200 parking spaces will be created in order for the traffic to become more fluid.
---
Blog
News and Press Releases