Five years ago, Forbes Romania featured its first cover story in the business press with Victor Căpitanu and Andrei Diaconescu about One United Properties. In 2018, the company had approximately 200 completed apartments, 340 under construction, and 500 in planning. The first office projects were developed in 2017, and they entered the commercial market in 2022.
Today, One United Properties has already delivered several thousand apartments, the gross leasable area of offices reaches 118,000 sqm, and the company's commercial portfolio includes over 160,000 sqm. In addition to these, there are 40,000 sqm of historical buildings slated for restoration, such as One Plaza Athenee, One Downtown, or One Gallery. Addressing key moments in the history of One United Properties, Victor Căpitanu and Andrei Diaconescu reveal in their Forbes interview the secrets behind the rapid scaling in recent years and the business mentality that serves as a true growth engine.
The founders of the company, which now owns over 100,000 square meters of land and estimates the construction of over 2,800 apartments, commercial units, and office spaces, state that "the company's performance is closely correlated with the city's performance".
"We have made many decisions to develop the city of Bucharest. Let's be clear, these are profitable decisions, but we wouldn't have made them if we were only looking at profit",

says Victor Căpitanu, co-founder of One United Properties.
The real estate developer, whose business philosophy centers around "not the cost, but the customer", is increasingly leaving its mark on the urban landscape of Bucharest, changing the face of the city. What's next?
"From my perspective, we have so many other things to do, which we continue to plan, that what we've achieved so far seems very little to me",

says Andrei Diaconescu, co-founder of One United Properties.
What it is like to lead a successful business "with crisis in its DNA," and the real estate developments on the company's agenda are other topics addressed by the "craftsmen of the new Bucharest", Victor Căpitanu and Andrei Diaconescu, in the Forbes Romania cover story.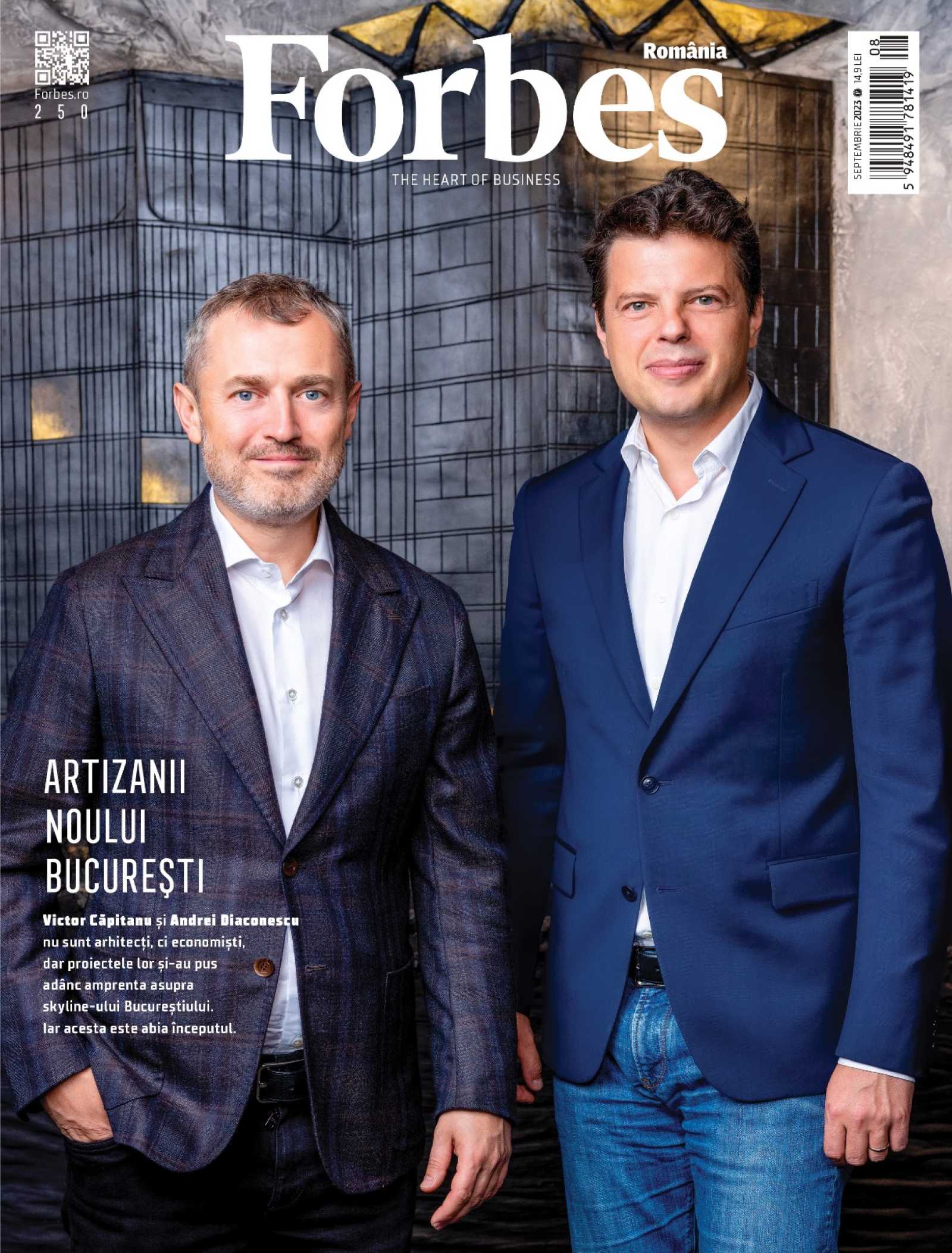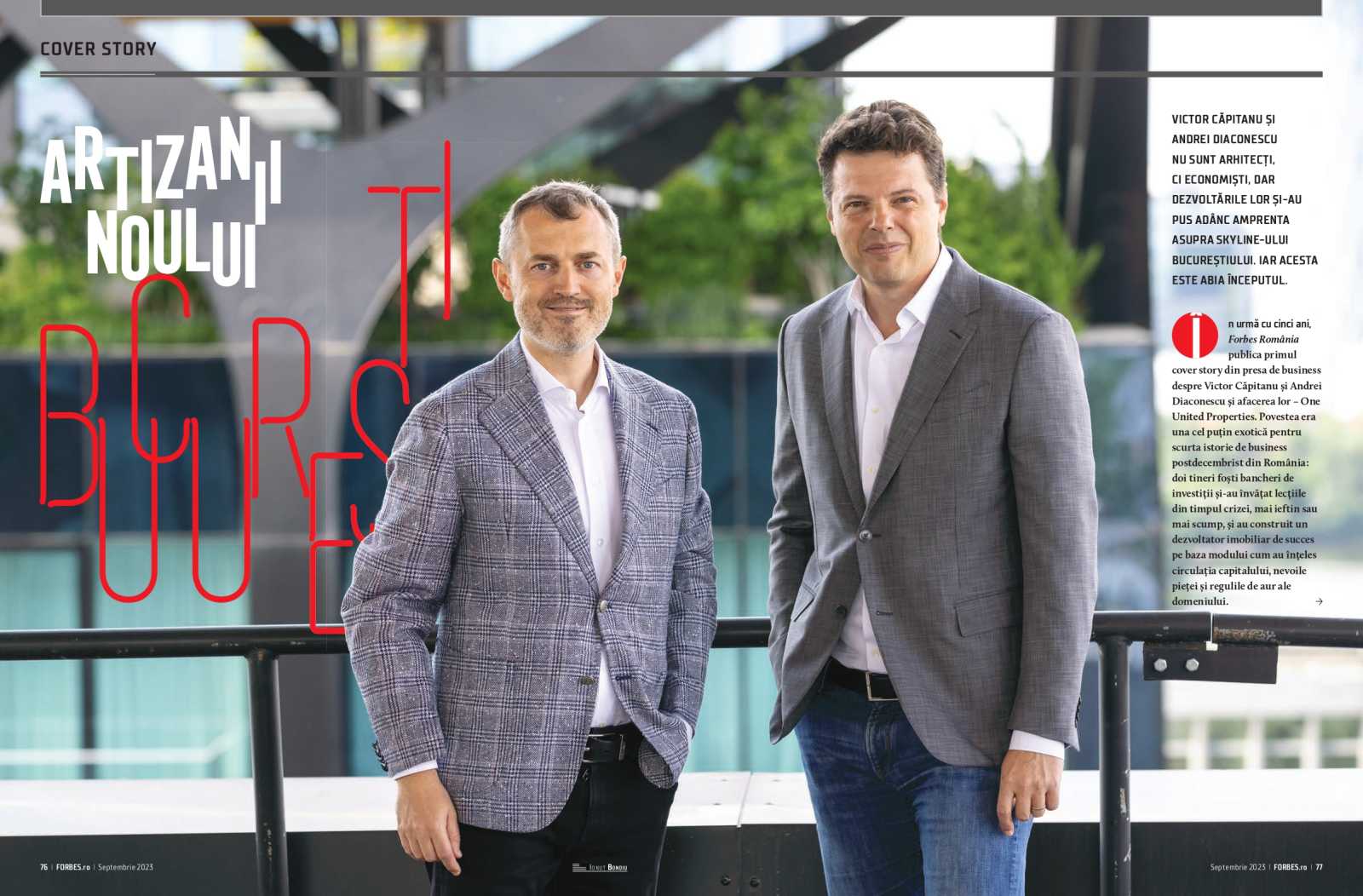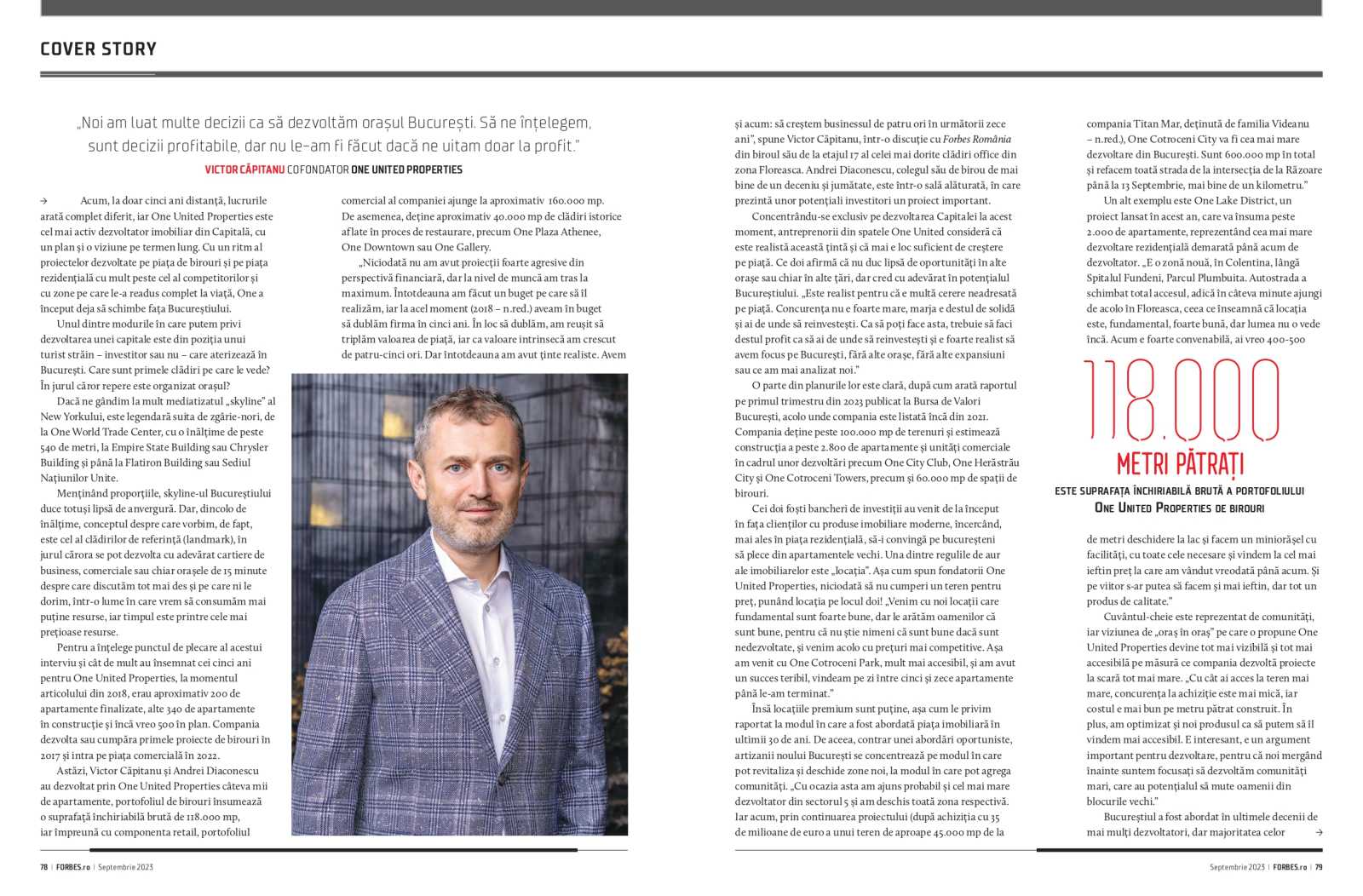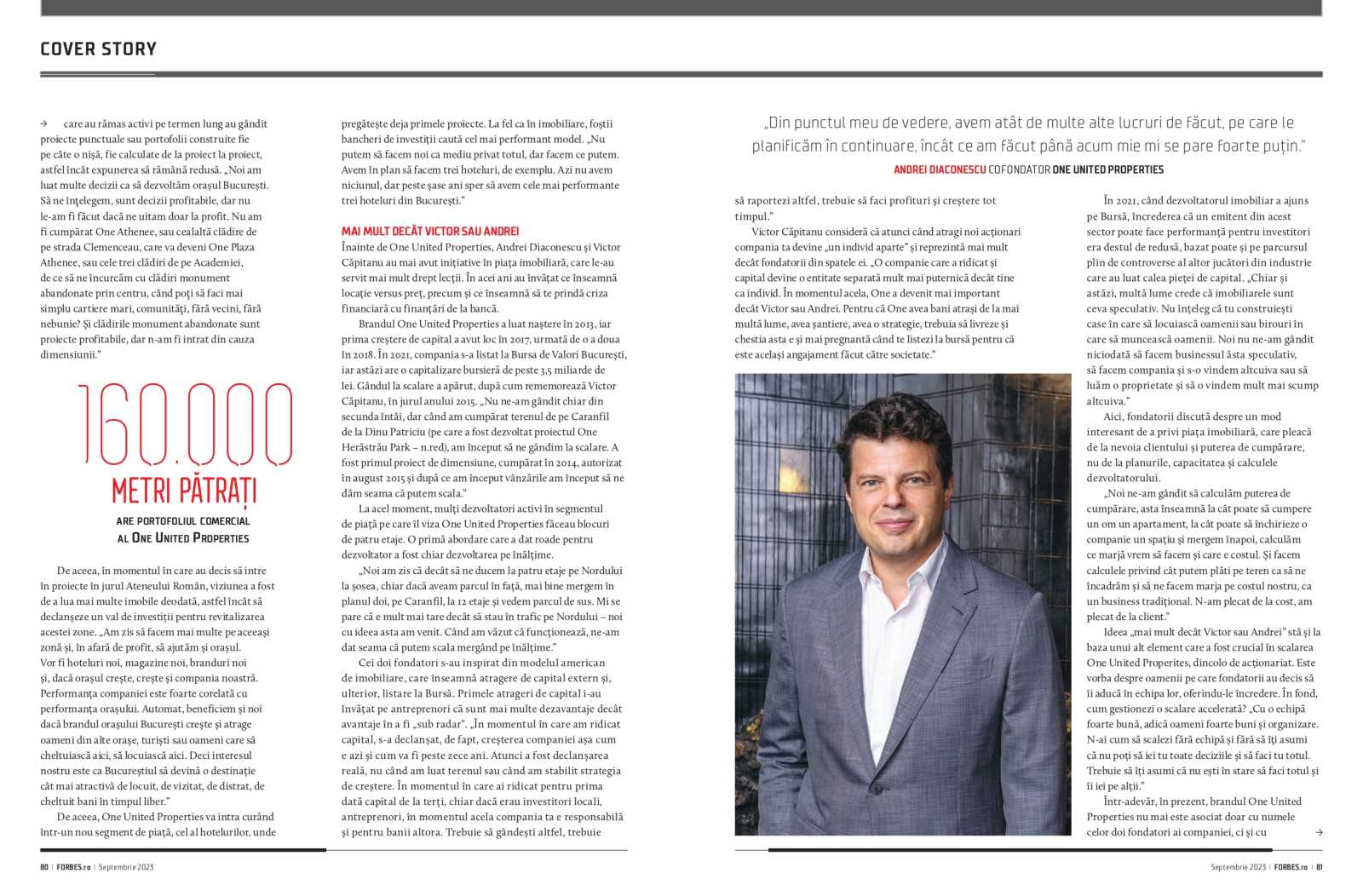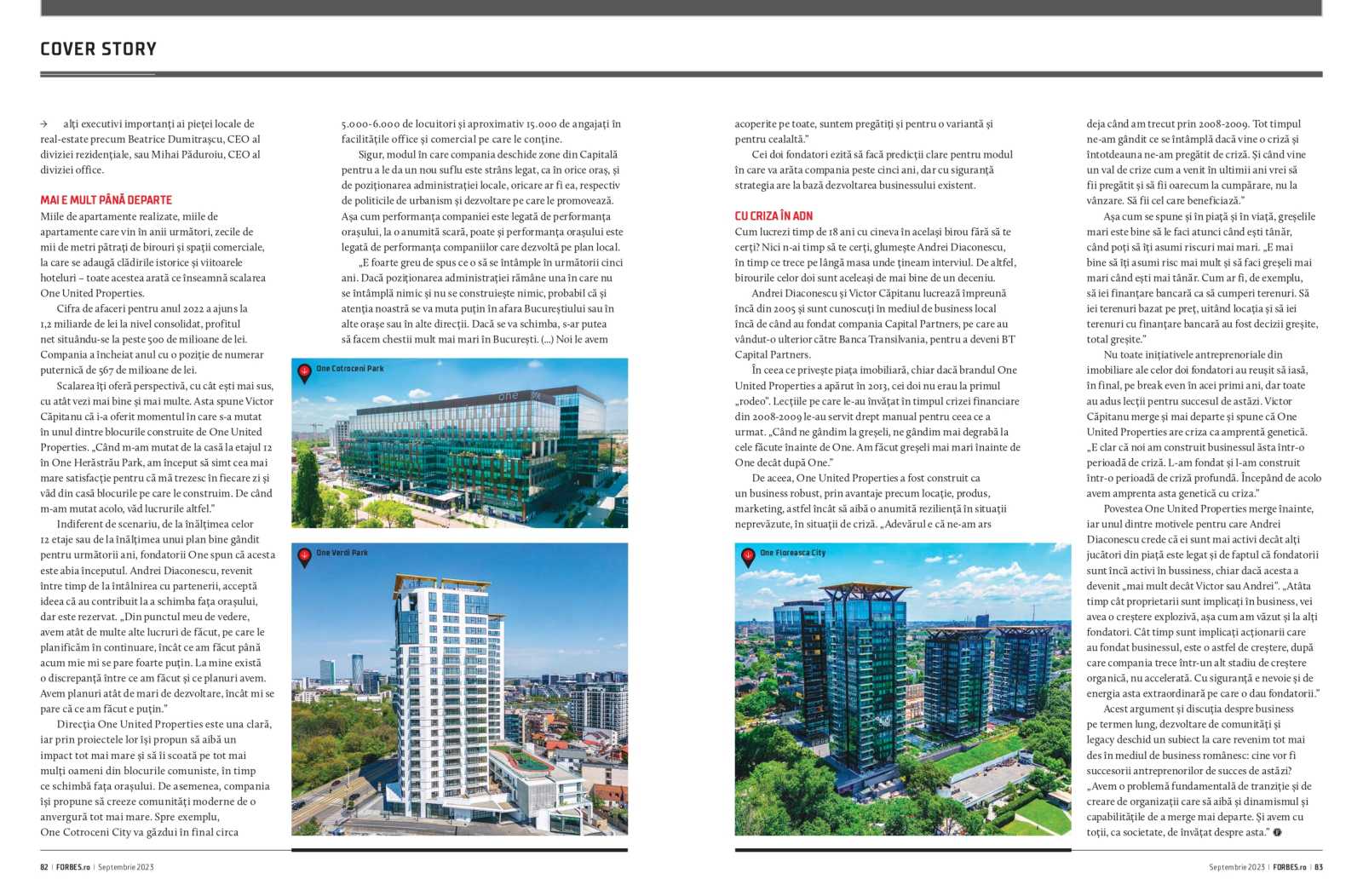 ---
Blog
News and Press Releases