Beatrice Dumitraşcu for "Invest in Romania!" by ZF: if the former industrial platforms in Bucharest were developed, traffic would not have been such a big problem
The concentration of office parks in the northern part of the city and of housing in the east, south, or west has led to a traffic increase in Bucharest. One solution would be to turn former industrial platforms into mixed projects.
The transformation of old industrial platforms into multifunctional projects that include not only housing but also offices, commercial spaces, and other facilities, will lead to a decrease in city traffic, as people will prefer to use local services.
"One Cotroceni Park will provide over 74,000 sqm of offices, over 20,000 sqm of commercial and 920 apartments. It will practically be a city within a city. If all the platforms had been capitalized just as we do now on the former Ventilatorul platform, the traffic in the city would have been different, we would not have had this crowded northern Bucharest. Over 50% of the offices in One Cotroceni Park are already pre-rented",

Beatrice Dumitraşcu explained for "Invest in Romania!" by ZF.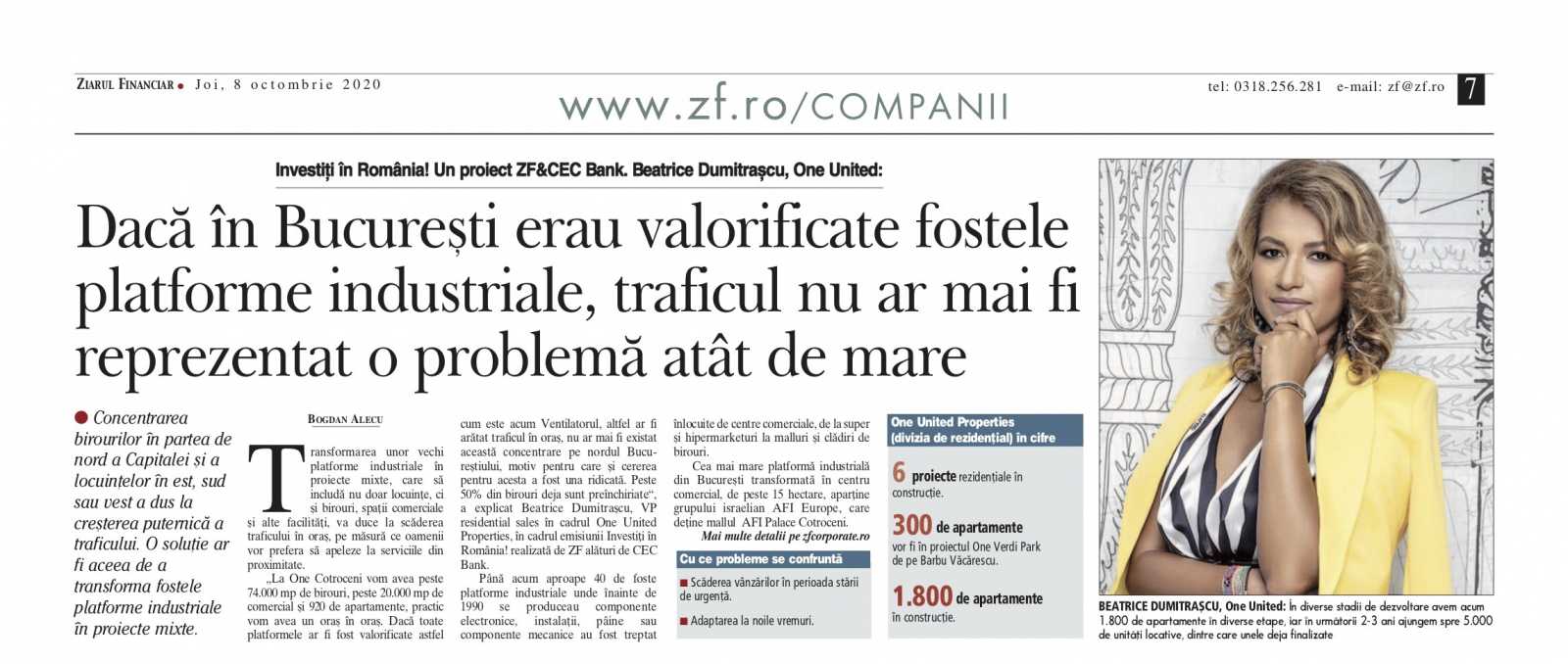 More details here.
---
Blog
News and Press Releases