The March 2023 issue of Business Review Magazine features the main cover story titled "25 Leaders to Watch in 2023." The 25-year anniversary edition of Business Review celebrates 25 leaders of some of the most successful companies in Romania, all of whom have proven to be good at the anticipation game as they've been able to make good decisions even in these turbulent times. They have managed to generate growth for their companies by harnessing market developments and turning challenges into new business opportunities.
Beatrice Dumitrașcu, CEO Residential Division at One United Properties, was included in this selection. Apart from the excellent financial results, 2022 also brought a series of productive challenges for the company, which were successfully addressed.
"We have shifted from solely being a developer to also being an investor in real estate, and we have expanded the high-end ONE brand into larger scale medium to medium-high income developments,"

Dumitrașcu pointed out to Business Review.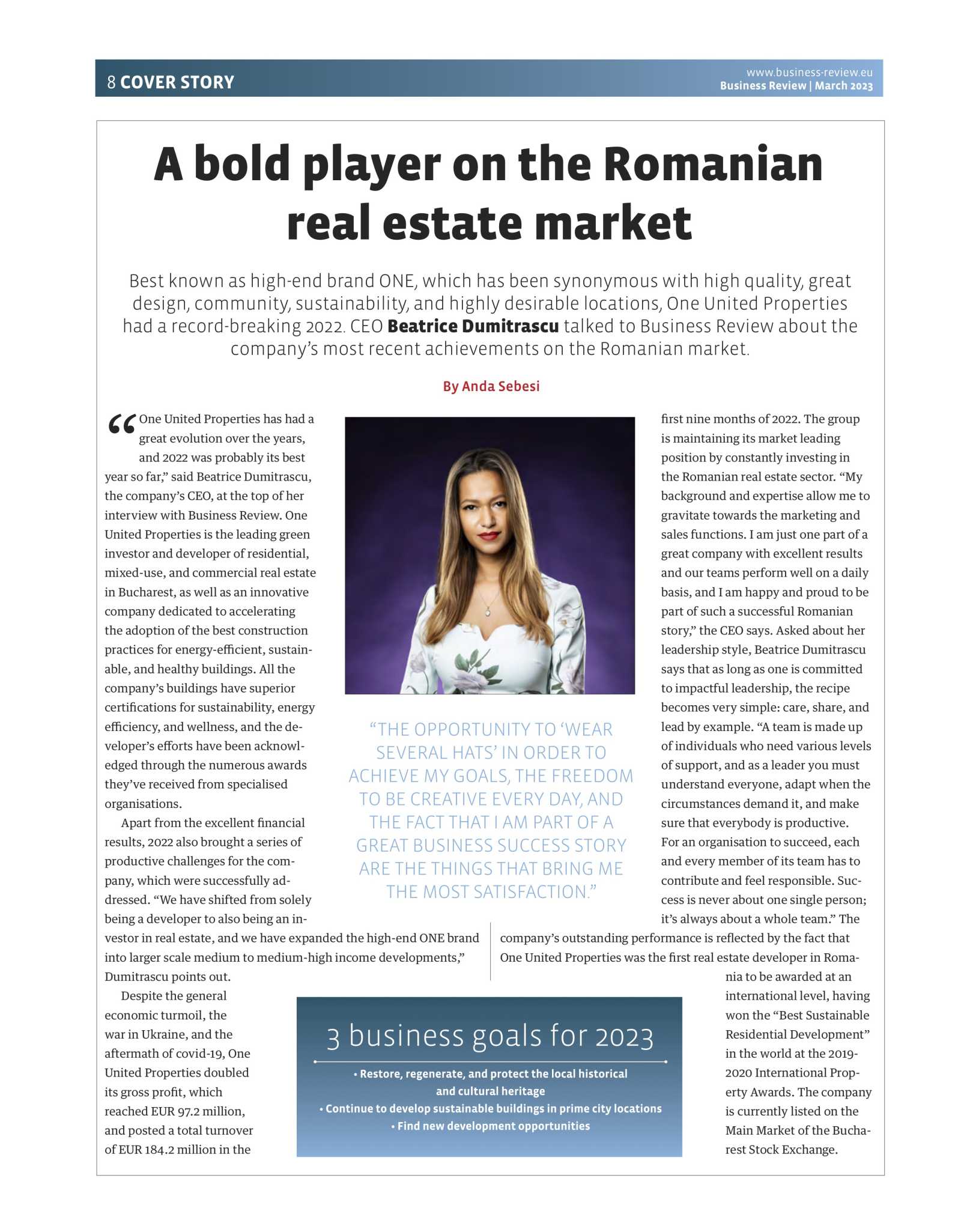 The complete interview can be read in the latest Business Review anniversary edition.
---
Blog
News and Press Releases