"We support creativity against the passivity of any kind".
This is the belief that Marius Călin, Principal at X Architecture & Engineering, forwards in a recent cover story for Bursa Construcțiilor magazine. The architect behind many One United Properties projects has accepted the invitation to discuss architectural challenges and contemporary concepts in the real estate industry.
"For One United Properties and in our practice, every building or project opportunity is nodal, through a dedicated and methodical convergence of thoughts, energy, and confidence in new urban space experiences. Every discovery of reality through XAE projects is a serious, demanding effort, with careful technical support from all of us",

Mr. Călin states.
"We support creativity against the passivity of any kind: bureaucracy, inertia, melancholy or abandonment of the development of the city, the psycho-geographical feeling of "marginality", in order to transform our resources from professional competence to economic dynamics. The mixed-use projects are the contemporary direction of the harmonious densification of the city. Of course, including destinations as housing along with professional spaces, related to transport/traffic and quality of life. We - XAE and One United Properties - practice and promote it as efficient spatial-functional naturalization - in all senses - of the urban matrix, either in Bucharest or at the seaside."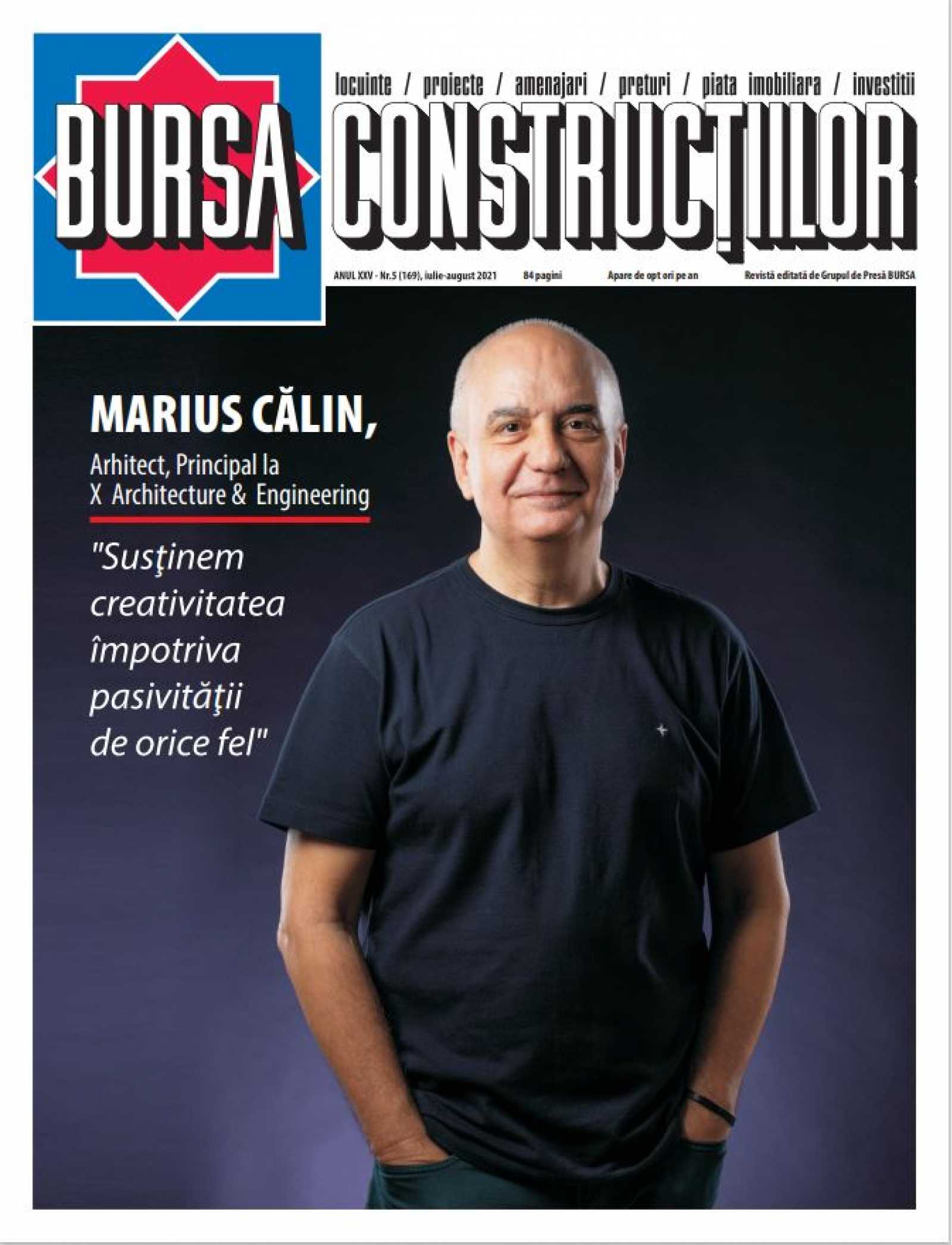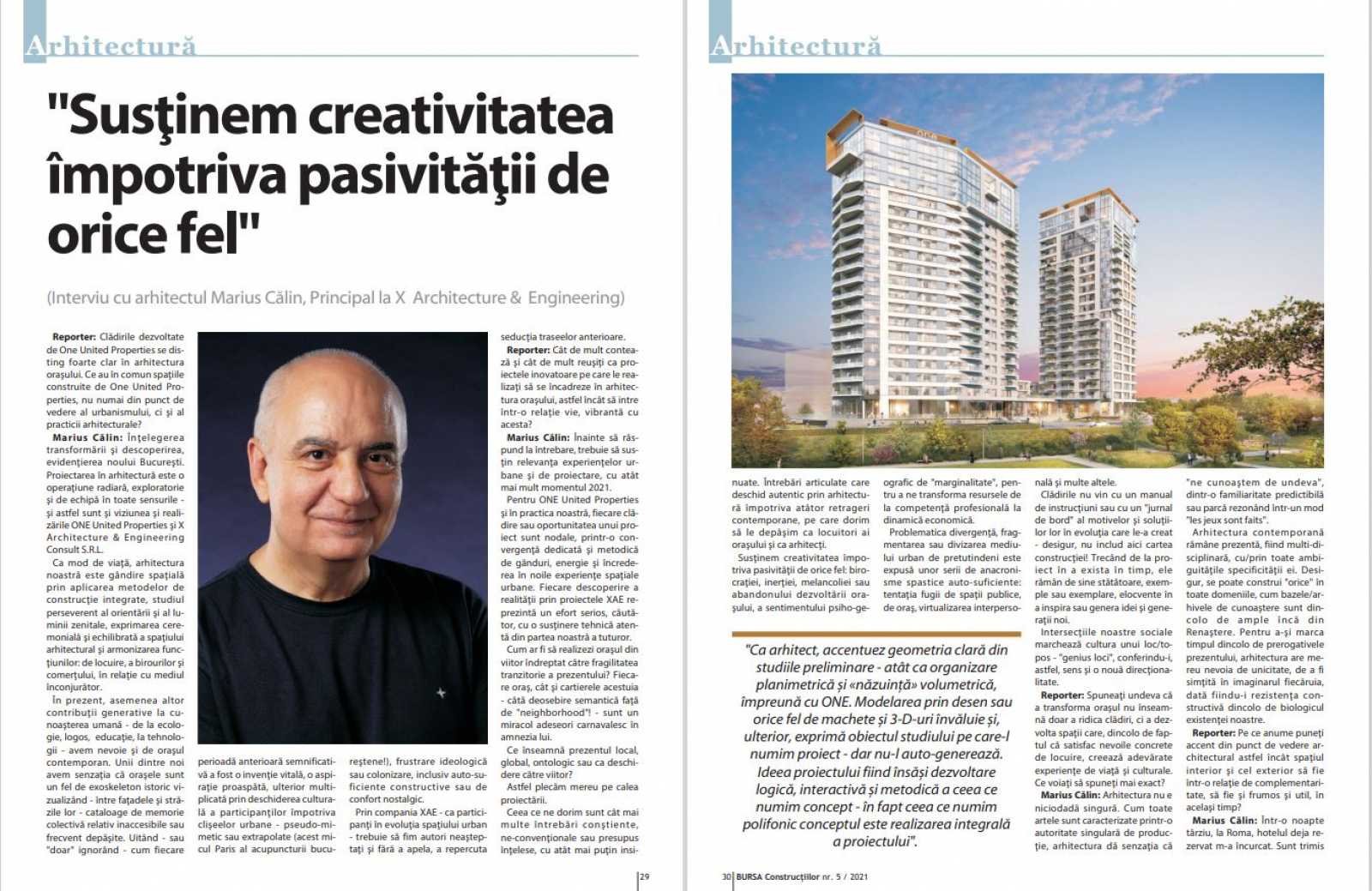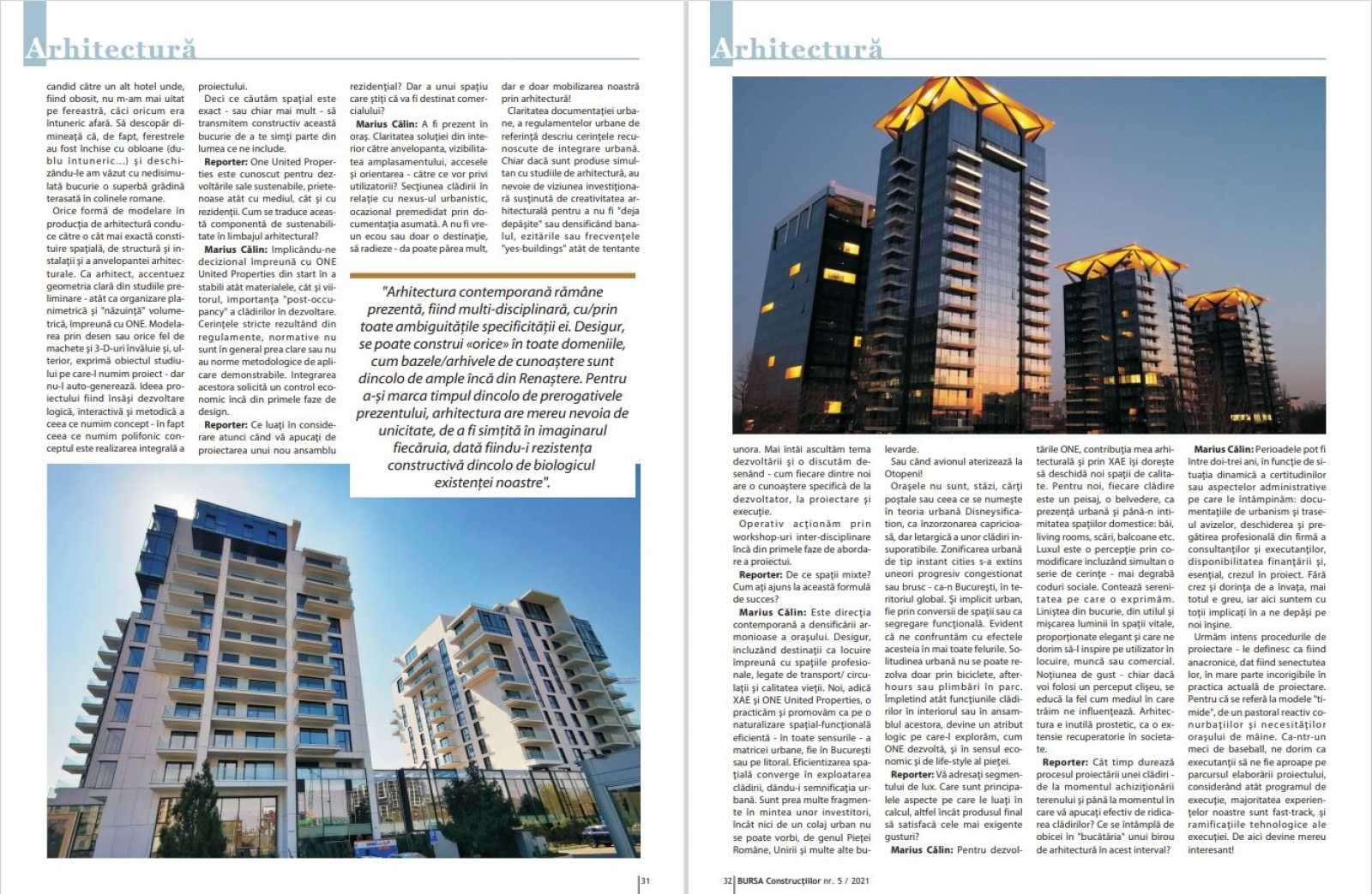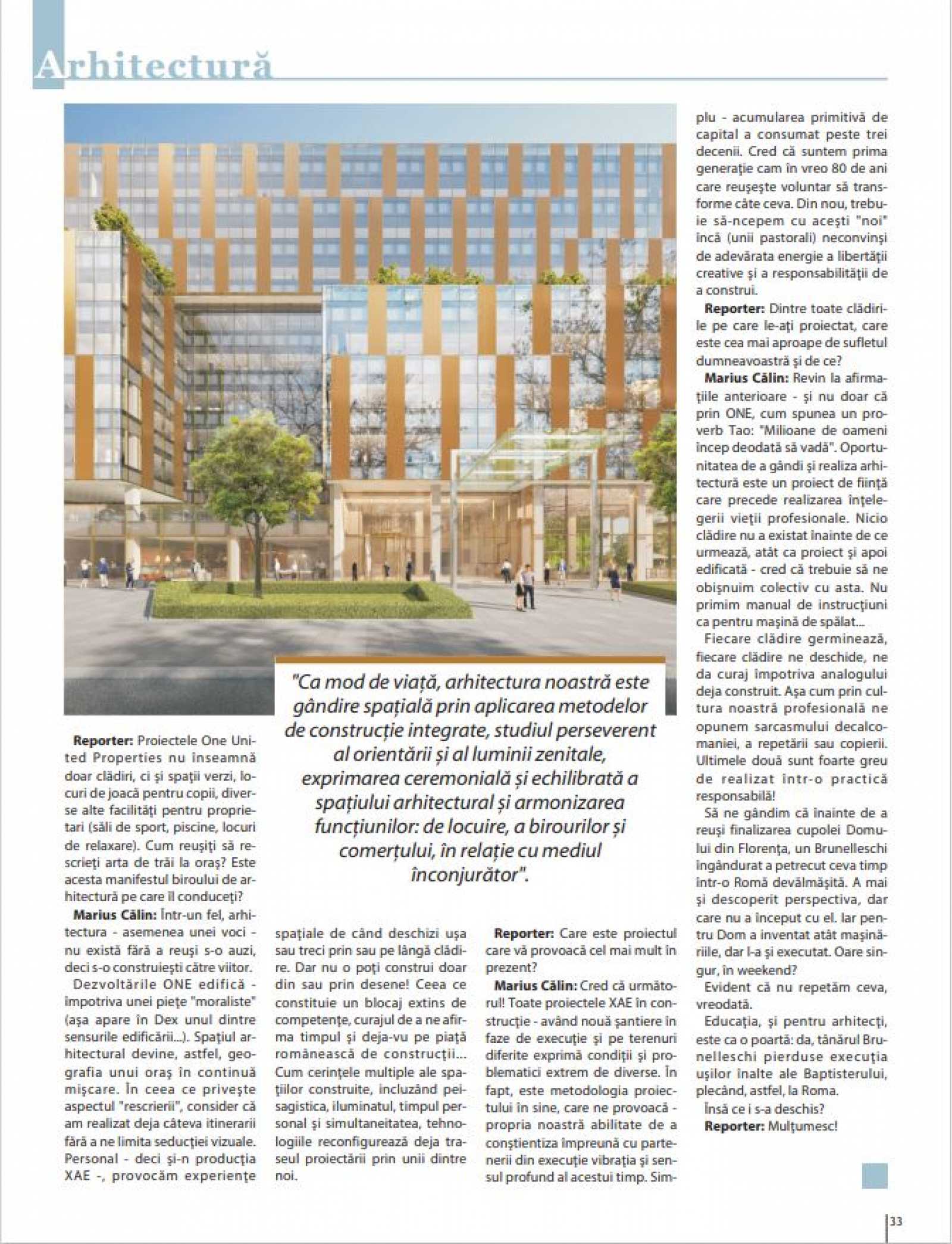 The complete cover interview here.
The digital magazine can be viewed here.
---
Blog
News and Press Releases