Mihai Paduroiu, CEO of our office division, was recently listed in "100 Top Young Managers" catalogue by Business Magazin.
At only 36, Mihai has already gathered over 13 years of experience in the local real estate industry and is a member of the Royal Institute of Chartered Surveyors since 2016.
At One United Properties, he is in charge of the six office projects of the company: One Tower, One Cotroceni Park, One Verdi Park, One North Gate, One Victoriei Center, and One Herastrau Office.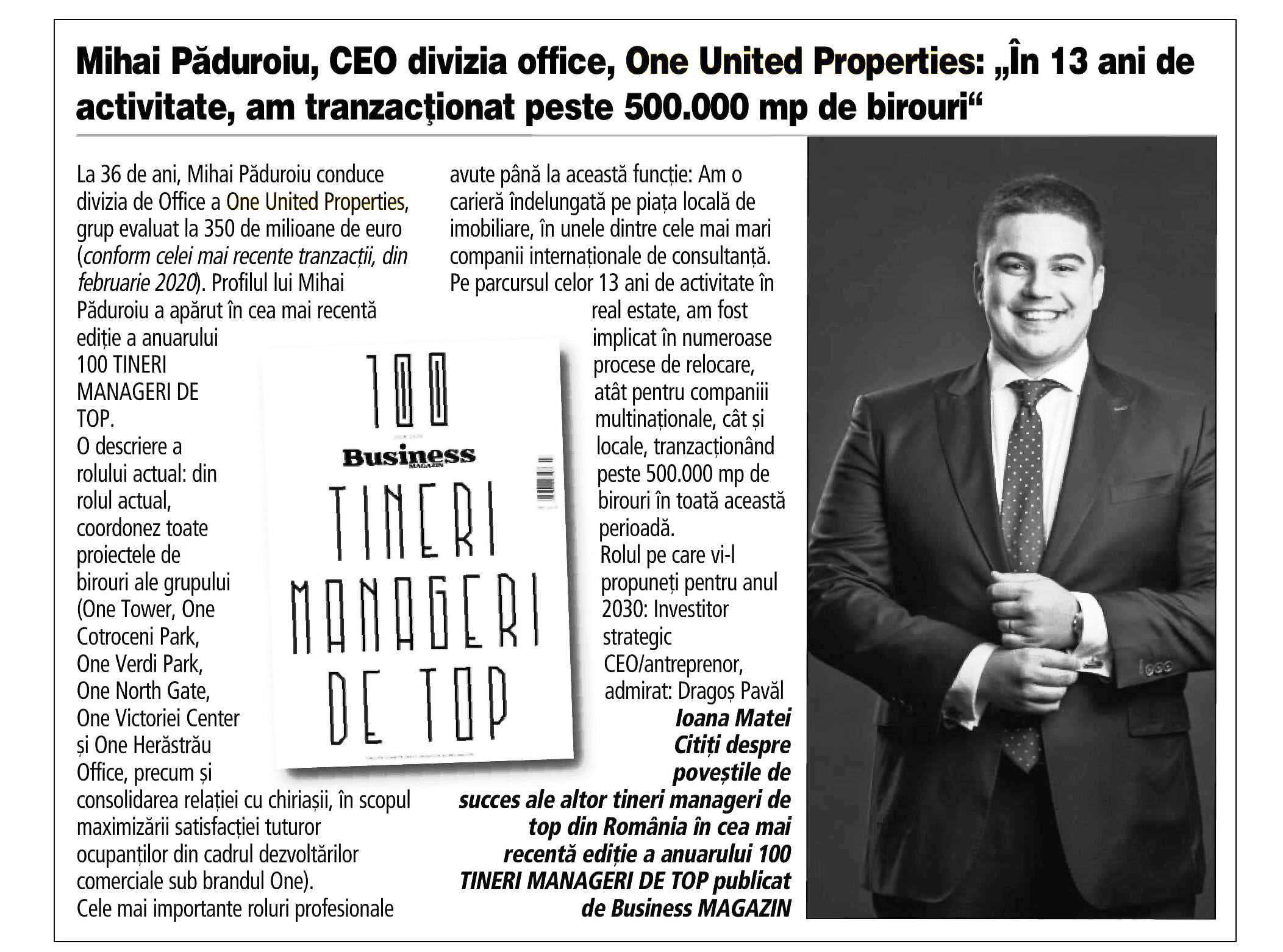 ---
Blog
News and Press Releases