In a cover interview with Real Estate Magazine, Mihai Păduroiu, CEO Office Disivion One United Properties, spoke about the main challenges that the office market has had to face in the last year and how the pandemic has globally changed the real estate market, focusing on its effects in Romania.
"There have been changes generated by the need to adapt quickly to the new context, changes that could never be clear in an uncertain setting, such as the pandemic. This is an aspect that the office market faced last year, a market that I think had to make even faster readjustments than other sectors, given the blockages during the state of emergency. In the first part of the year, we witnessed a lower demand, amid the impact of the pandemic, coming after a record level of demand in 2019.

Globally, markets have reacted similarly, with growing market segments such as residential and industrial, stagnant segments, such as offices, and severely affected segments, such as hospitality. However, Romania has not suffered a negative impact, being one of the most attractive markets in the European Union for both companies and investors. This has not changed during the pandemic ",

Mihai Păduroiu stated.
The CEO of Office Division at One United Properties confessed that the pandemic has accentuated the need for new, certified office spaces that emphasize employee wellbeing, integrated with commercial and residential functions, and access to various facilities such as healthy food, green spaces, or medical services.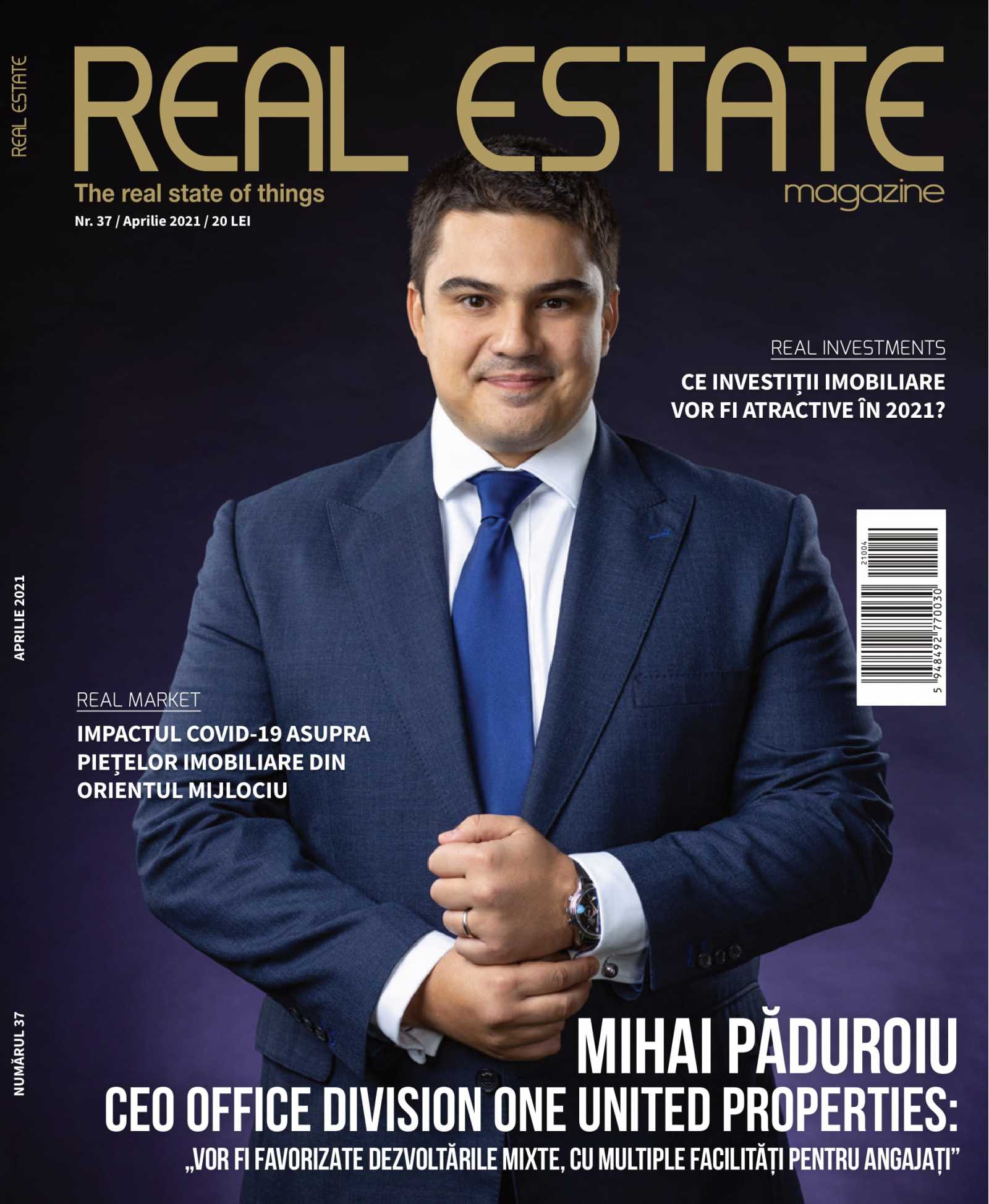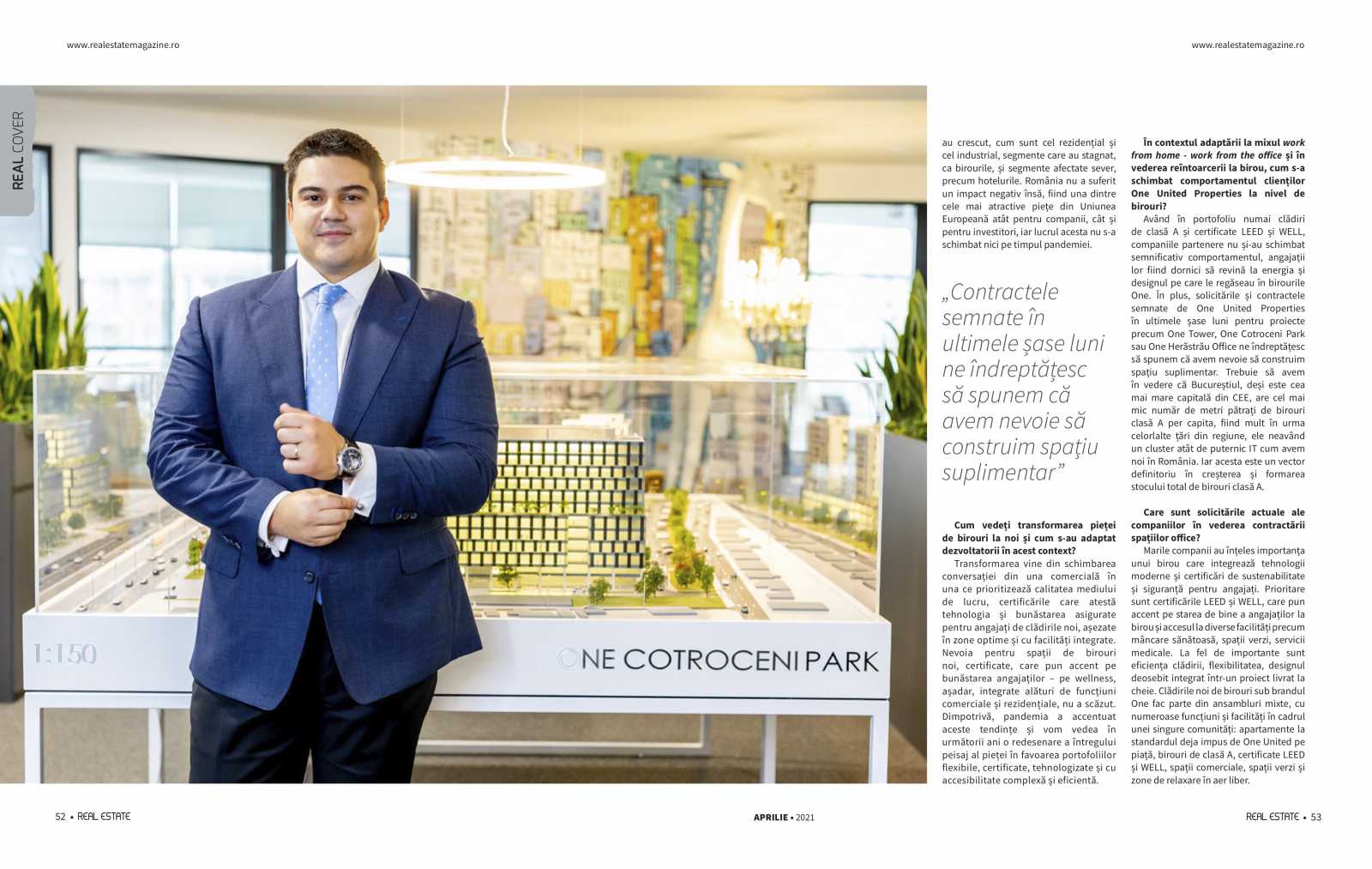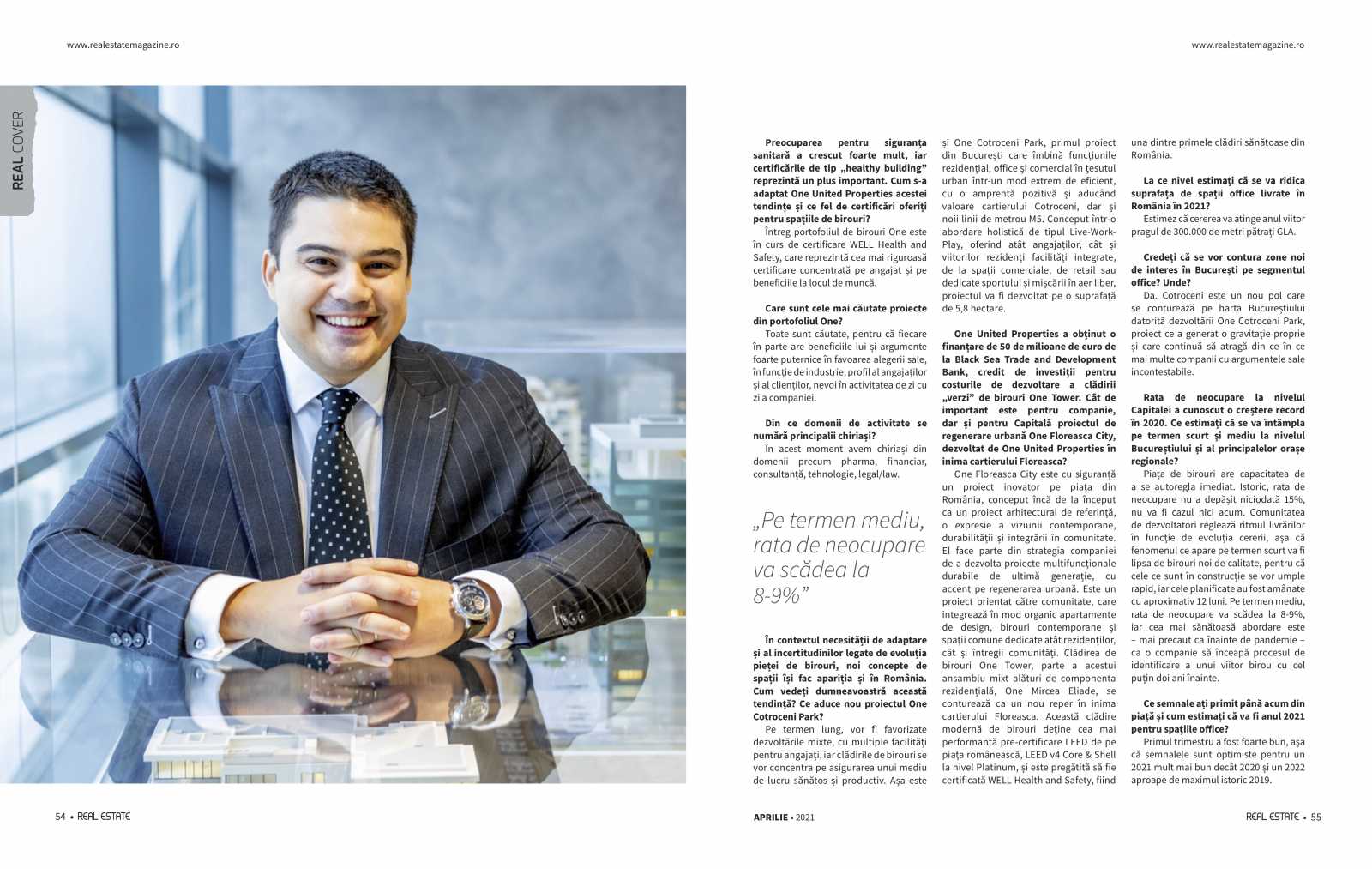 One United Properties` entire portfolio of offices is being WELL Health and Safety certified, which is the most rigorous certification focused on employee and on-the-job benefits. Therefore, in a pandemic context, One United Properties met the needs of the companies not only by integrating LEED and WELL certifications, but also by creating office space projects that highlighted the normal, healthy balance between hours spent working outdoors, on the office terrace, and time at home, where the special design and comfort contribute to the family wellbeing.
---
Blog
News and Press Releases