As the entire country had to adapt to the new pandemic context, the real estate market has changed as well.
During the past months, people have understood how important their homes have become. More and more Romanians began to look differently at and pay more attention to their own homes.
"The speed of nowadays events has made the potential real estate customer to be more careful when choosing a house or future investment",

argues Beatrice Dumitrașcu, VP Residential Division at One United Properties.
The real estate specialist considers that the current pandemic crisis will be relatively short, and the economic recovery will be V-shaped. On the other hand, adaptability and flexibility were the keywords in recent months, and those who have adapted business strategies in such a way as to respond to the health crisis promptly and optimally will survive the current context.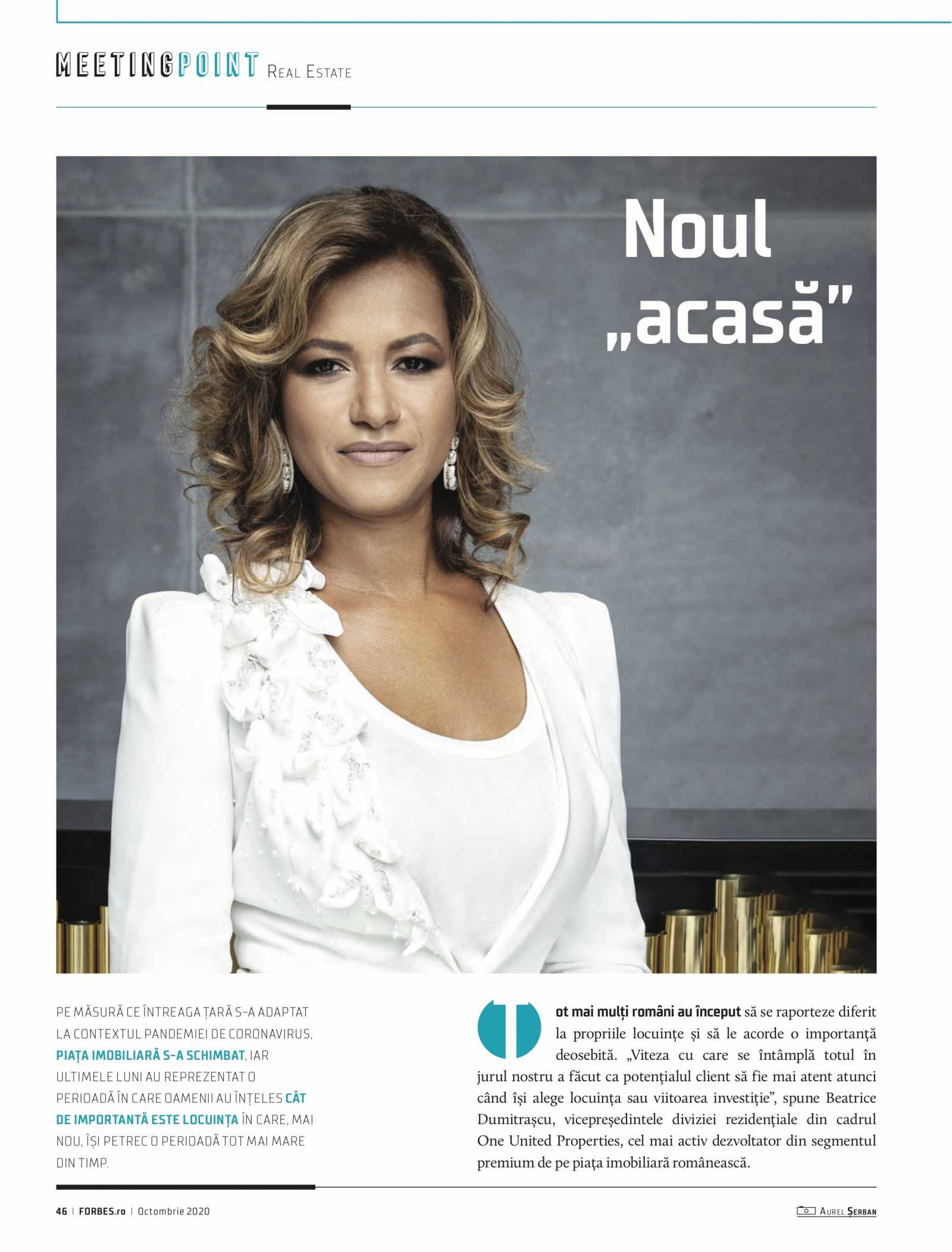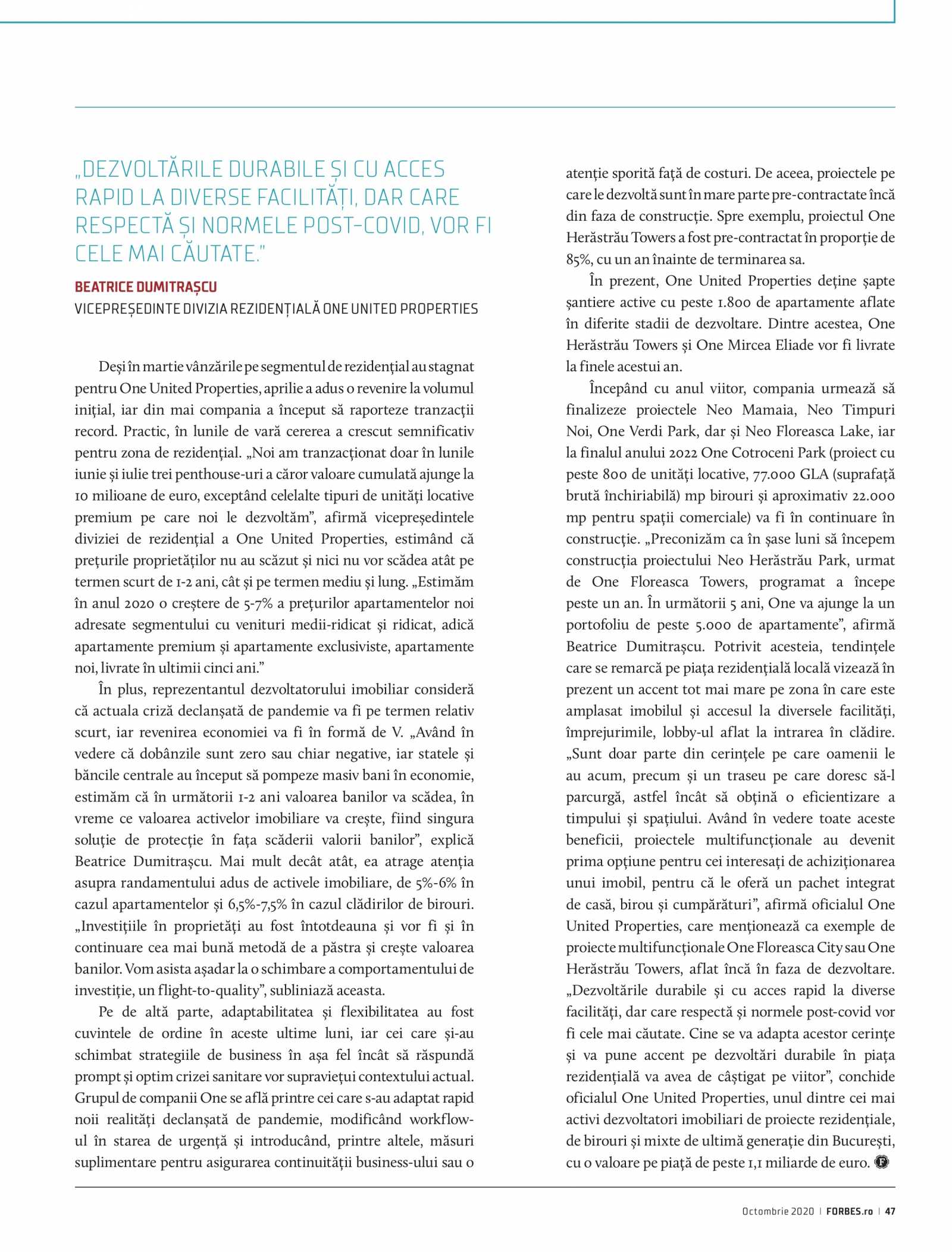 According to Beatrice, the trends in the local residential market point to an increasing emphasis on the area in which the building or project is located and on rapid access to various facilities, the surroundings, the lobby.
"It simply came to our notice that customers have a whole route in their minds when looking for new residential investment: they are interested in the location, the neighborhood, the lobby or the elevator and not only in the property itself. And they also look for time efficiency and wellbeing. Given all these benefits, multifunctional projects have become the first option for those interested in purchasing a home, because such projects offer an integrated package with residential, office, and commercial elements",

says Beatrice Dumitrașcu referring to mixed-use projects such as One Floreasca City or One Herăstrău Towers.
More details in the following interview for Forbes Romania.
---
Blog
News and Press Releases