The interior design market has experienced an organic evolution and a customer growing interest.
In addition, in recent months people's concern for their homes has been growing, considering the new pandemic context and therefore many have realized the importance of a comfortable and functional home. The changes in the labor market and the new conditions regulated by the authorities regarding office places also require special interior design adjustments. In this context, the two Lemon Interior Design founders have pointed out for Bursa newspaper that the demand for interior design projects has increased, both for housing and workplaces as well.
How people look at interior design and how will the pandemic be reflected in the office spaces in the next period? These are just a few subjects that Cristina Căpitanu and Elena Oancea discussed.
"The interest for fine living, for interior design, for working with professionals in the field has grown considerably in recent years in our country. The clients' demands are getting higher and many people want to benefit from professional interior design services. The dynamic lifestyle and especially the urban day-to-day challenges have led to a natural need for wellbeing, beauty, and comfort when we speak about homes. The market evolution has thus been organic and accelerated and the customers' growing interest for interior design has attracted more and more projects for professionals in the field",

Elena Oancea believes.

As for Lemon Interior Design, the company did not face a decrease in projects, but rather a growing demand for special arrangements. "We've had ongoing requests and projects that we coordinated remotely during the lockdown. Our team was quite active during this period and we signed important and extensive contracts. Lemon has two divisions – a residential and an office one – and we are one of the few design companies managing a project from the concept to the final implementation of the smallest details, all our projects have a high level of complexity, therefore challenges are a common thing for us. A customer-tailored space is the secret for interior design success",

Cristina Căpitanu adds.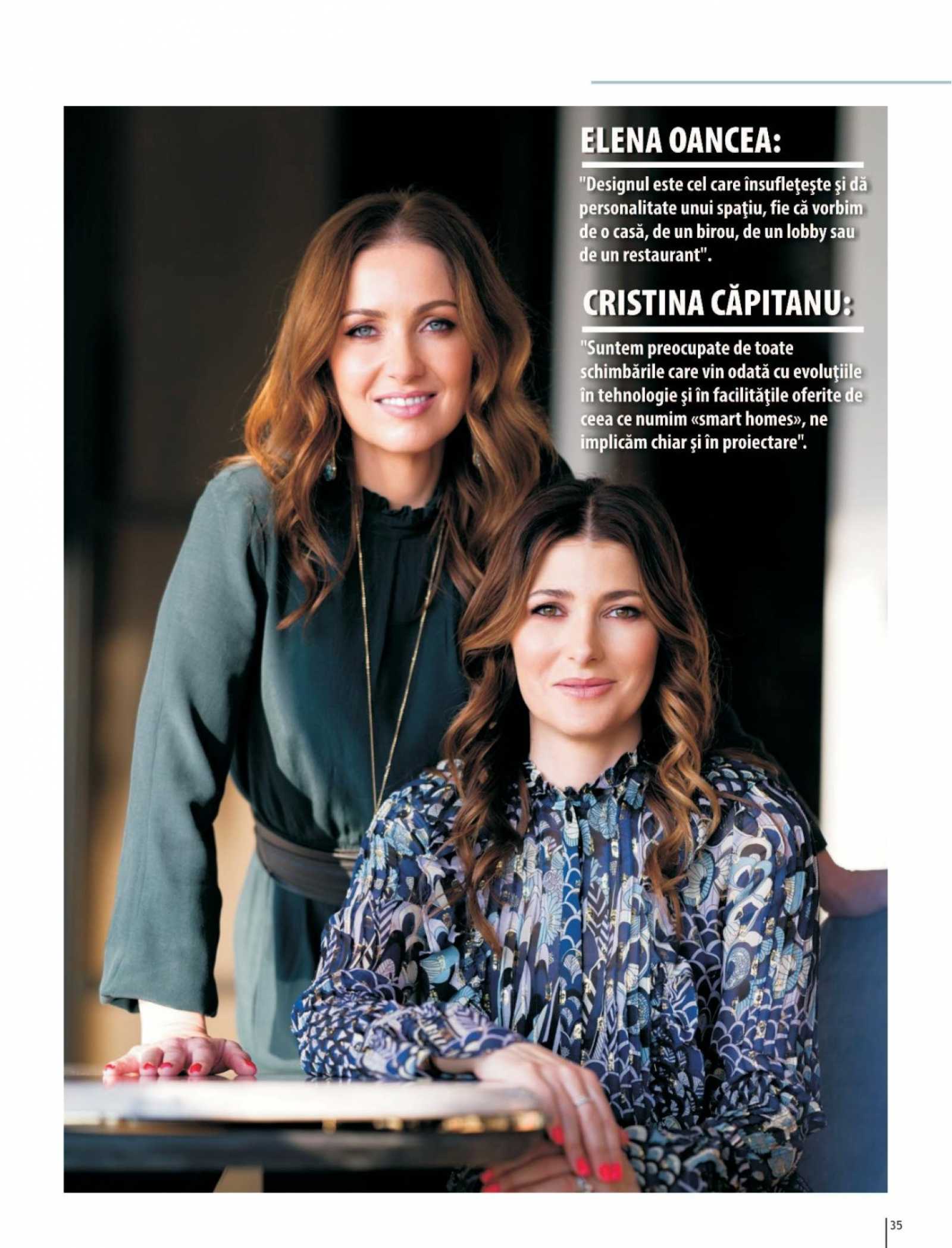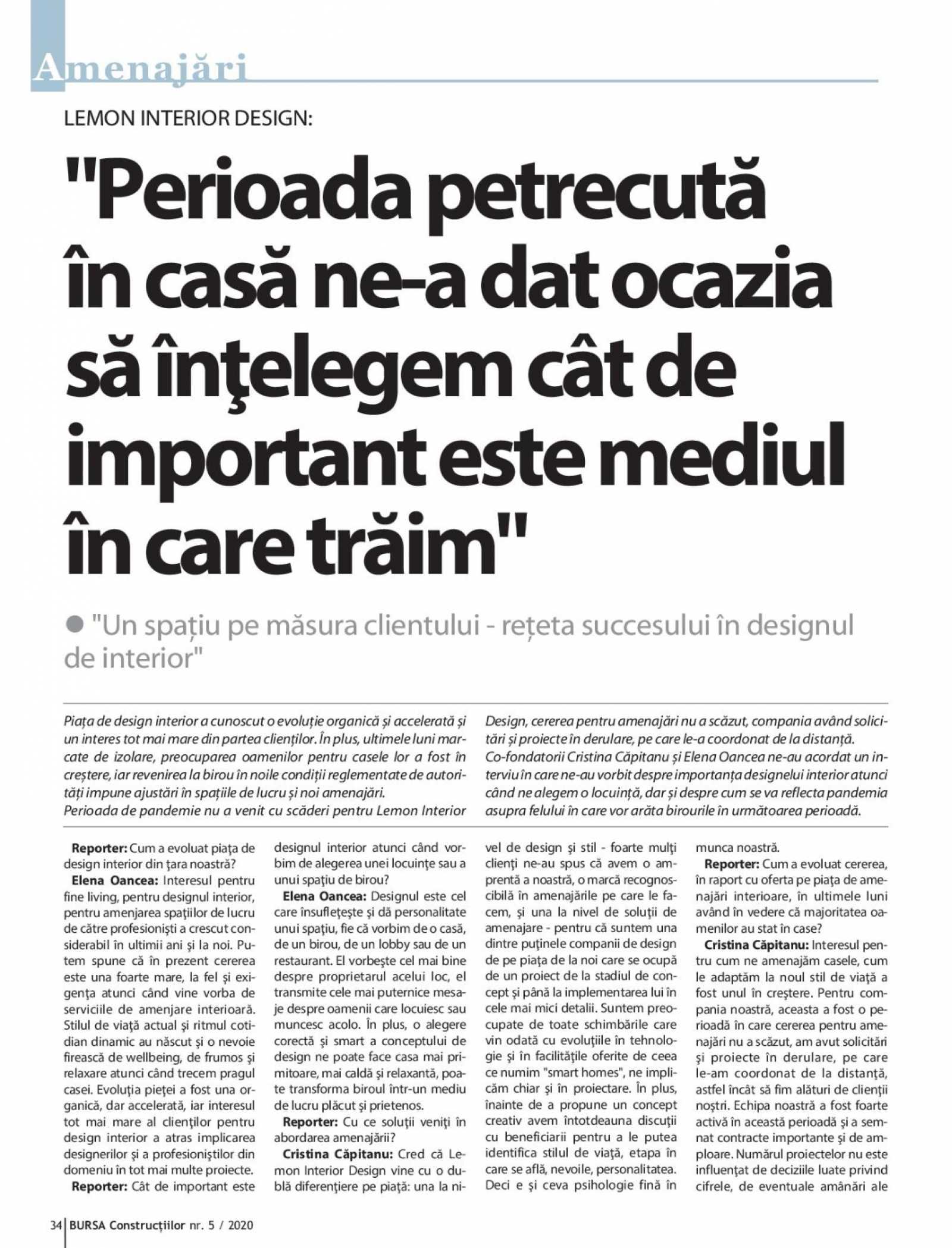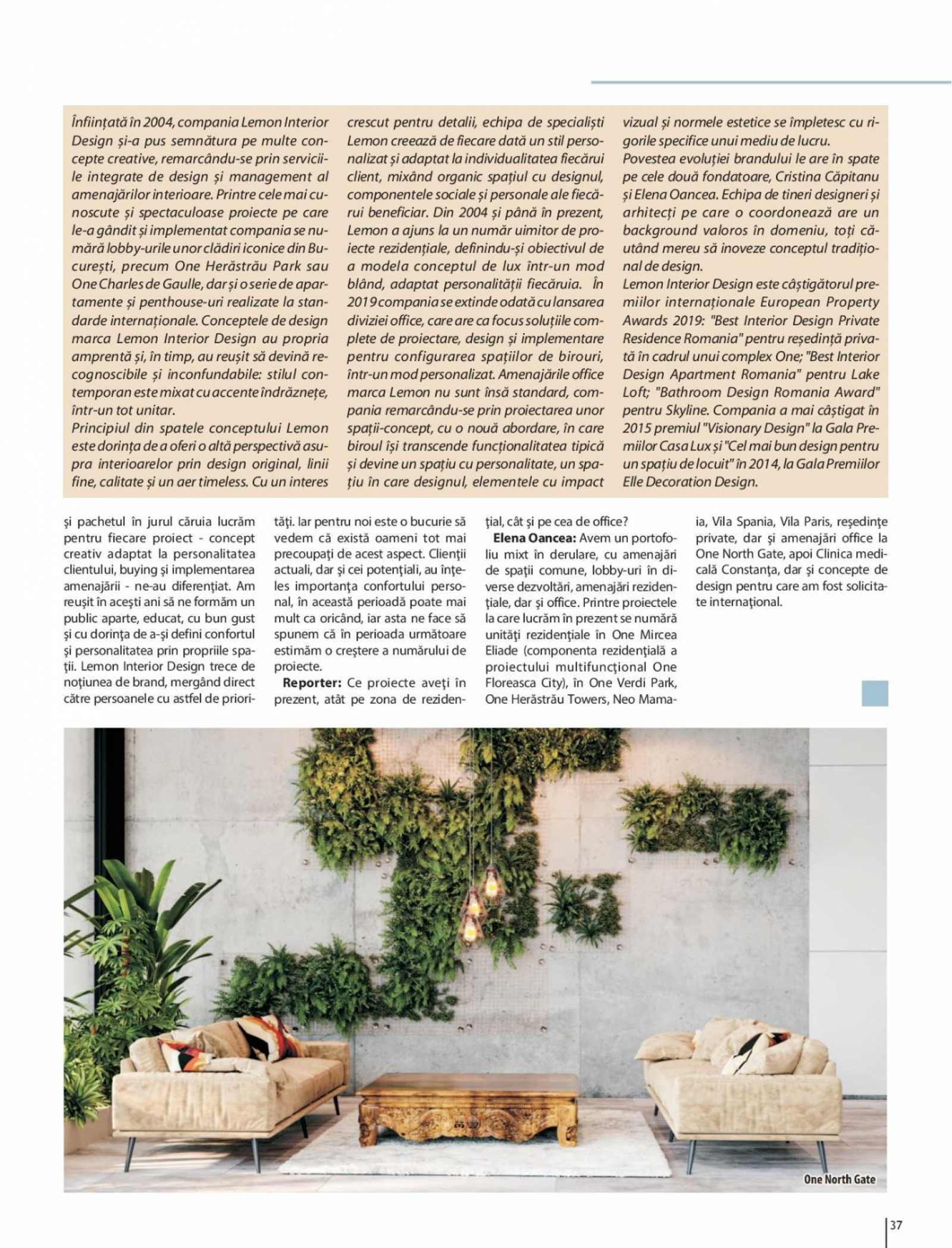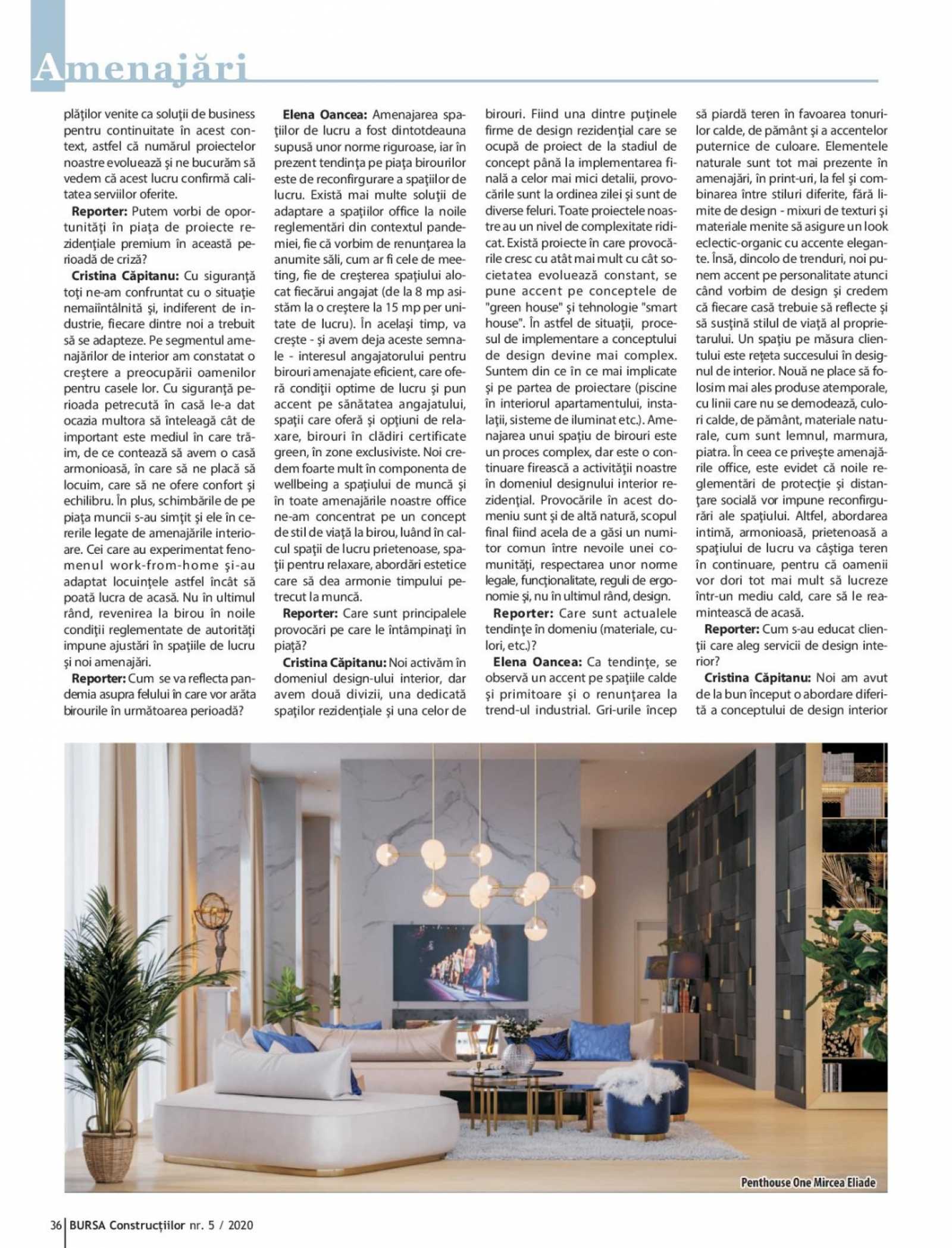 More details here.
---
Blog
News and Press Releases