In a special project launched by Forbes Romania – Forbes Forward – Beatrice Dumitrașcu, our VP Residential Sales confirms that the entire management team at One United Properties focuses on both helping the medical system, as well as on adapting the business and using resources in an unprecedented context.
"We set out to keep as normal as possible so as not to block our activity due to unjustified panic. It is important, and I think all entrepreneurs, all businesses feel that right now, to maintain an economic balance and pay attention to the next period.

At this moment, the entire management team focuses on two sides: how we can help the Romanian society and medical system, and the second, how we adapt as a business and how we use our resources in this unprecedented situation. We consider the safety of the employees, as well as the safety of the clients, which we assure of all our efforts to keep the terms of the projects as we have committed from the beginning.

We have the resources needed to complete the construction and to implement our ongoing projects."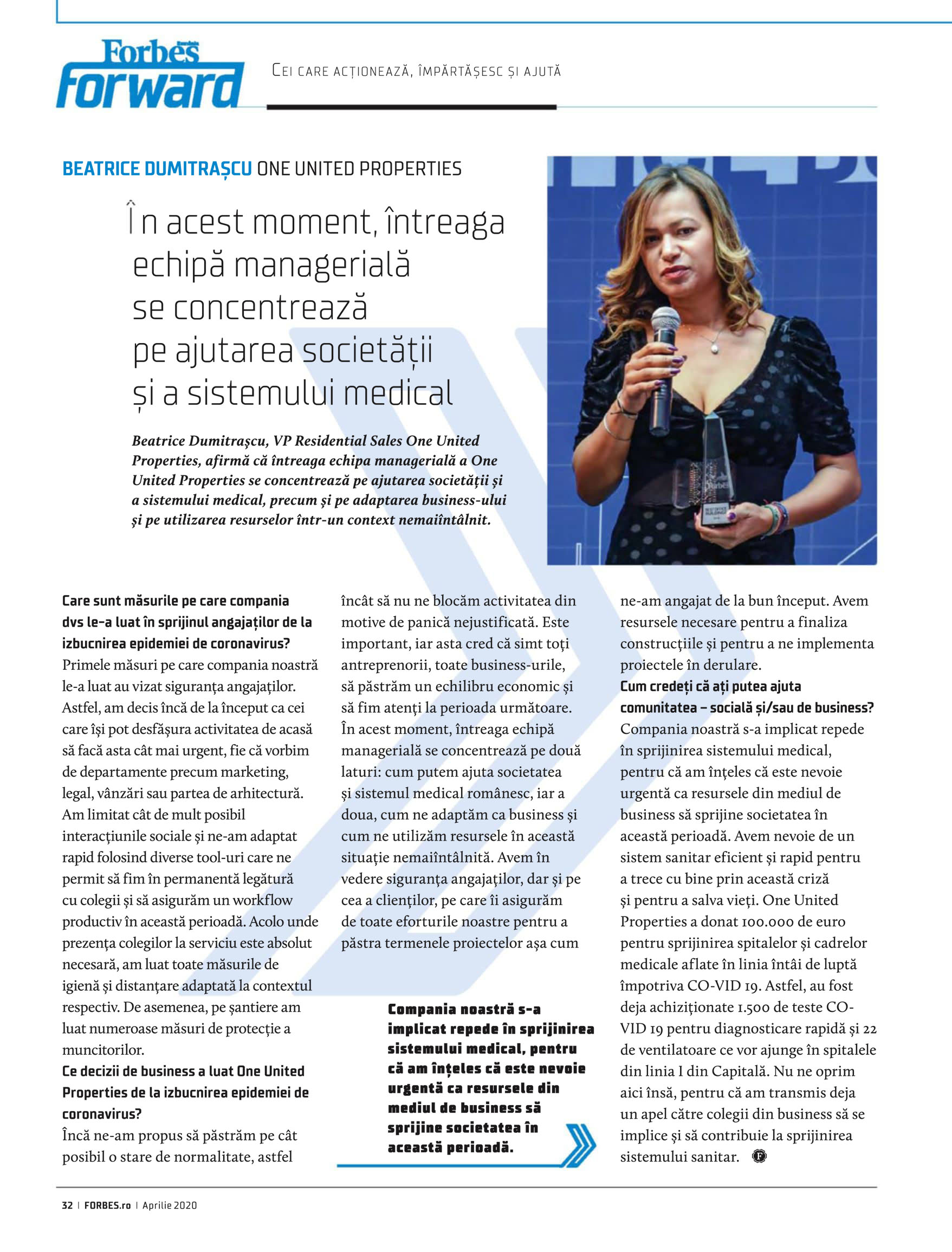 Complete interview here.
---
Blog
News and Press Releases