The latest Real Estate Magazine issue covers an analysis of the new consumer behaviours in the real estate market, after two years of pandemic.
Both the client and the real estate developer faced new situations during this time, different from what the real estate market meant until the beginning of 2020. The changes, in turn, generated new consumer behaviors, the pandemic giving rise to new categories of home buyers and offers that meet their needs.
Beatrice Dumitrașcu, CEO Residential Division One United Properties, spoke to Real Estate Magazine about the profile of One buyers, but also about the benefits that One products have brought during the pandemic. Regarding the demand for housing, Beatrice Dumitrașcu highlighted the affinity of customers for new buildings, larger spaces or better facilities, an increased interest in urban regeneration projects and multifunctional ones, developments incorporating new technologies, larger areas, and large terraces. "15-minute city" is a residential urban concept where most facilities are within a 15-minute walk or bike ride around the house.
"It is the great advantage of multifunctional developments that integrate both housing units and offices and commercial spaces, thus optimizing time. You can have a "15-minute city" if you live in a multifunctional complex and we believe that this trend will be maintained, supported by the increased interest of customers for projects such as One Floreasca City, One Herăstrău Towers, One Herăstrău Plaza, or One Cotroceni Park, which we are currently developing and which is really conceived as a city within a city",

Beatrice Dumitrașcu pointed out.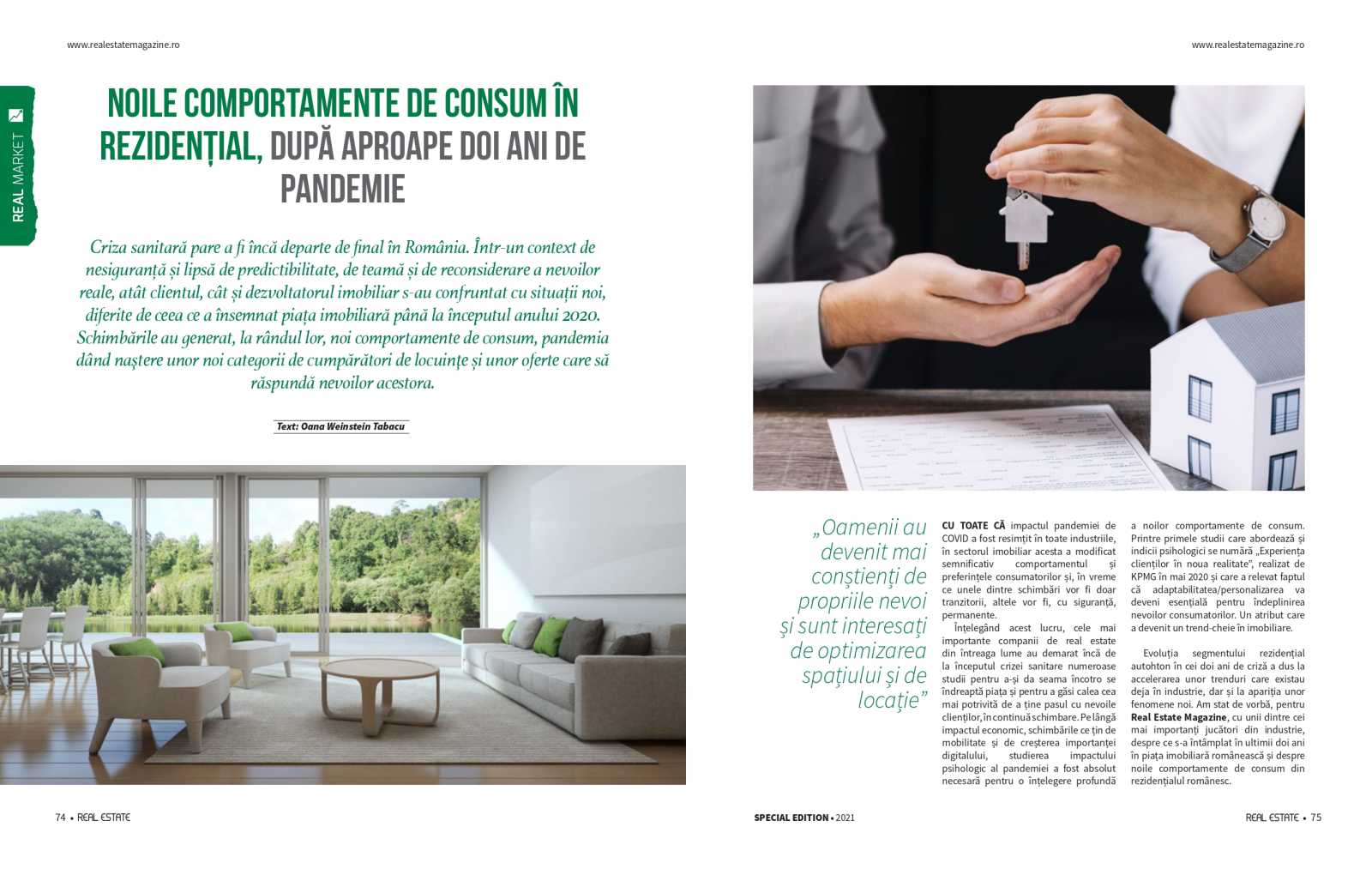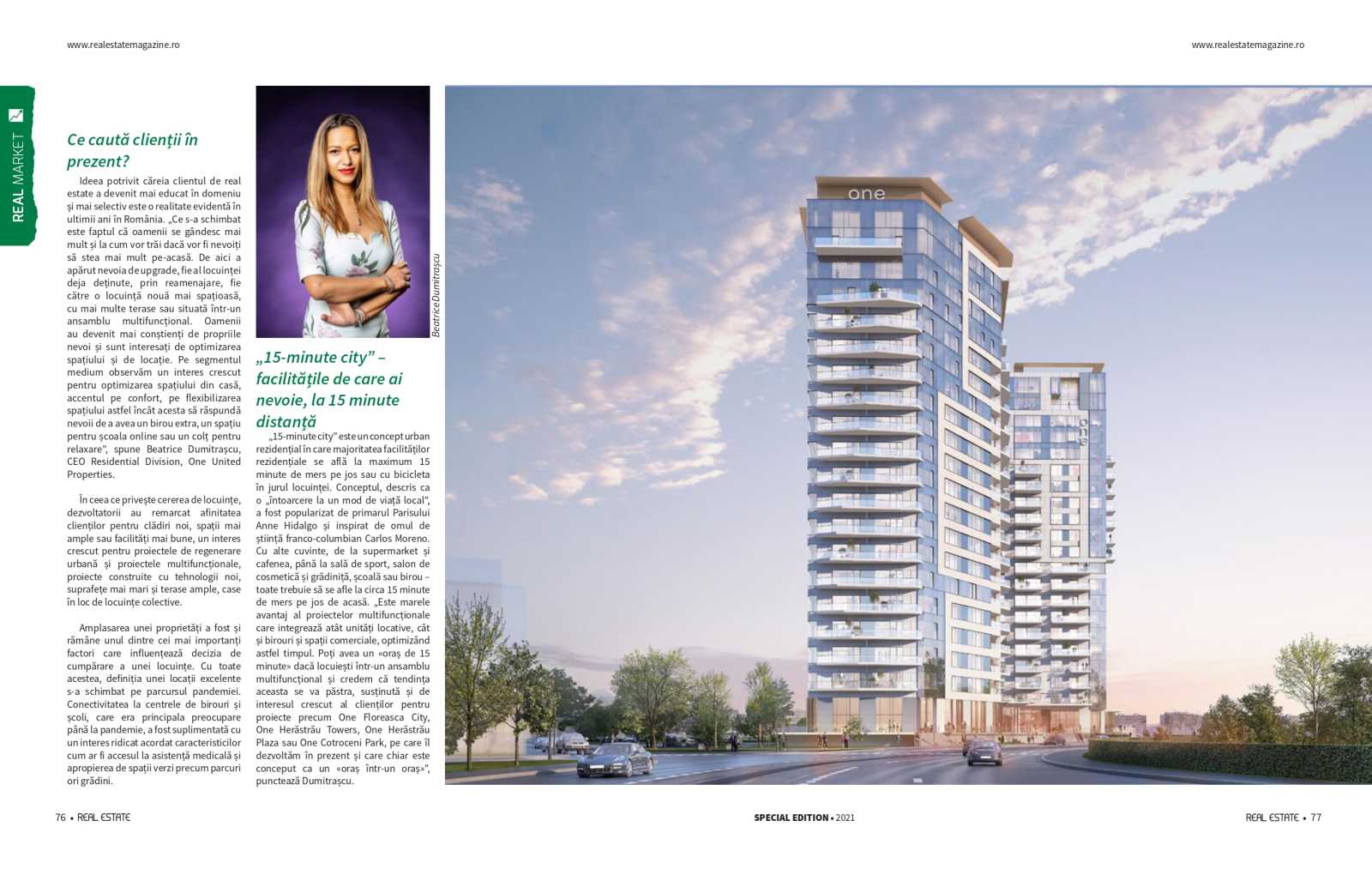 ---
Blog
News and Press Releases