As climate change and its large-scale negative effects are no longer just presumptions but a reality, we are all facing on a daily basis, every member of society, including those in the business environment, must behave and do business in a more sustainable way.
Business Review talked to representatives of large companies in Romania and highlighted several solutions that can ensure a greener and safer future for the coming generations. Implementing sustainable urban development, water management, and farming, supporting businesses with green finance, and finding ways to lower carbon emissions in all our activities are among the actions that could be part of the solution.
Beatrice Dumitrașcu, CEO Residential Division One United Properties, explained to Business Review how the real estate industry can contribute to a more responsible urban development. Urban environmental sustainability encourages the revitalisation and transition of urban areas and cities to improve liveability, promote innovation, and reduce environmental impact while maximising economic and social co-benefits. Real estate developers play a crucial role in designing and developing sustainable cities. For example, in 2021, One United Properties made significant steps in terms of sustainability commitment by continuing to focus on responsible construction where a majority of the waste is diverted, investing in its first restoration of a historical landmark, starting a partnership with Veolia to implement the latest renewable energy solutions for residential developments, making a commitment that new office developments will meet the net zero carbon emissions standard, elaborating a new Code of Conduct for its suppliers, and laying the foundations for the first ESG Committee of a Romanian public blue chip company.
"The One United Properties environmental strategy includes the development of a 100 percent Green Homes certified residential portfolio, a 100 percent LEED and WELL-certified office portfolio, as well as a pledge that all new office developments will meet the LEED Zero Carbon standards. During the construction phases, approximately 65 percent of the waste that was generated on the nine construction sites on which One United Properties worked in 2021 was diverted—reused, recycled or repurposed—instead of being buried in the landfill,"

says Beatrice Dumitrascu, the CEO of the Residential Division at One United Properties.
Beatrice Dumitrașcu will participate in the Business Review Environment and Sustainability Summit event, on September 28, where she will discuss sustainable urban developments and intelligent communities.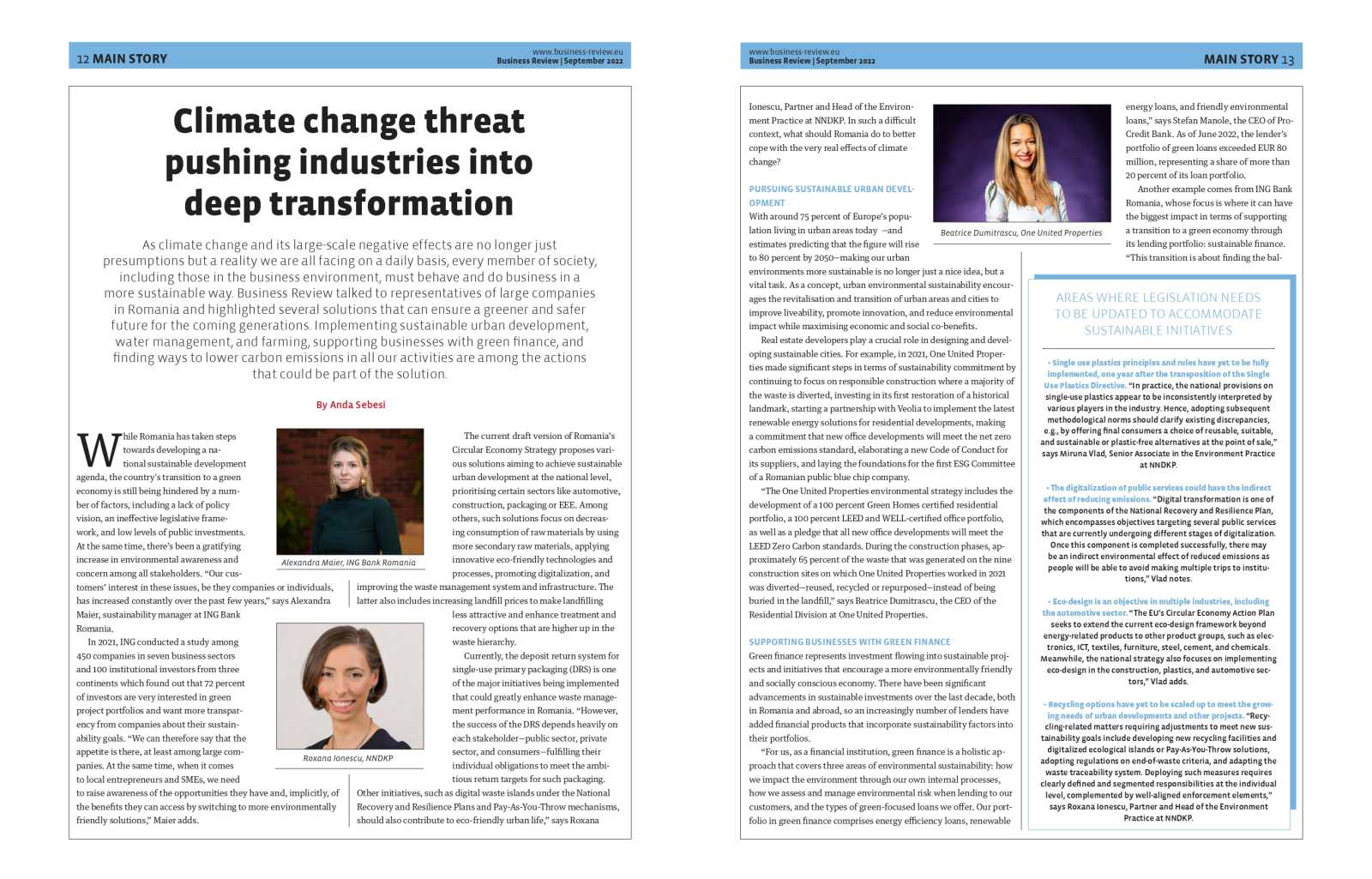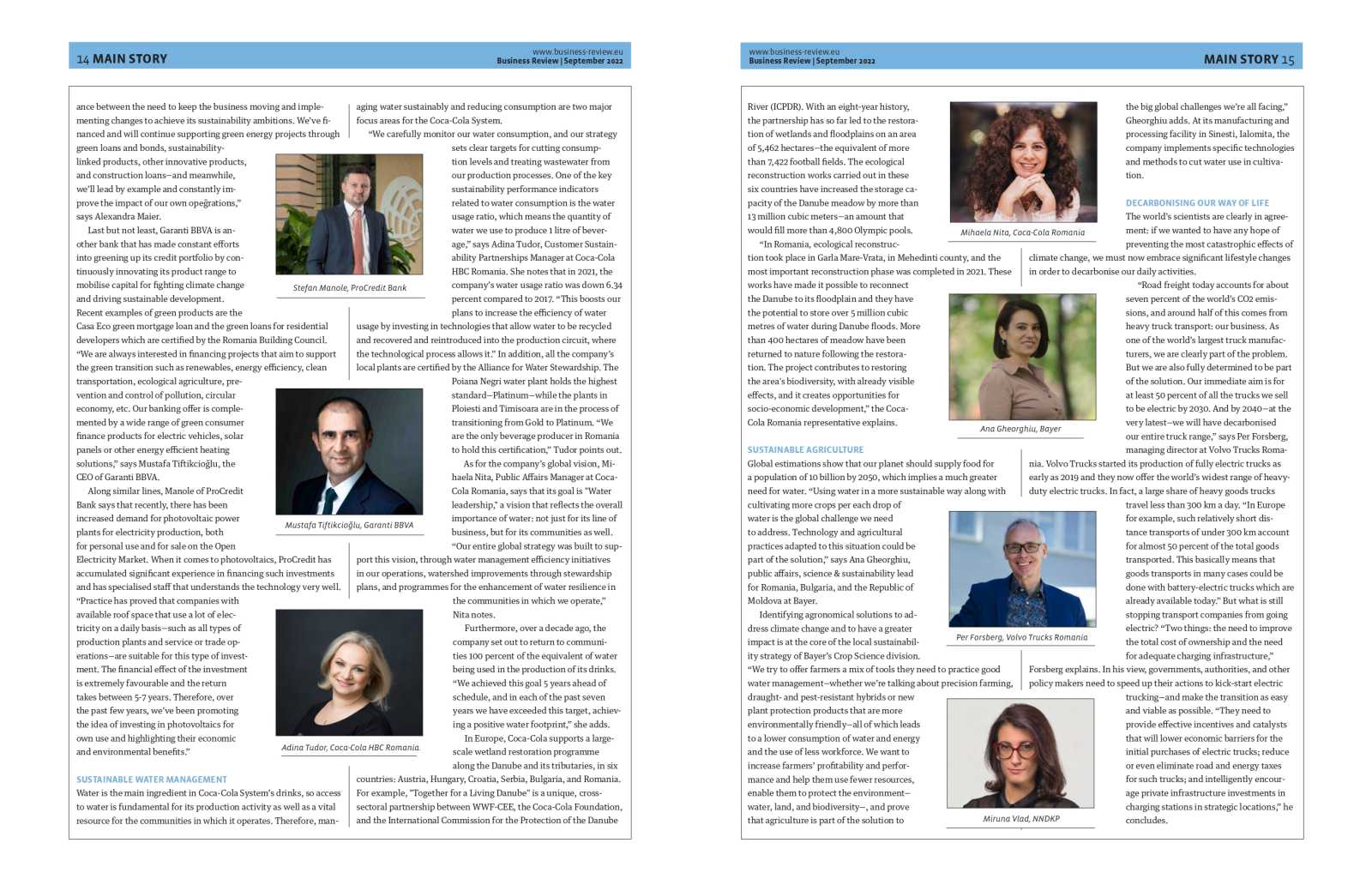 More details here.
---
Blog
News and Press Releases