One United Properties is the subject of the latest issue of EME Outlook magazine, a digital and print product aimed at boardroom and hands-on decision-makers across a wide range of industries on the continent.
The 33rd issue of the magazine talks "how One United Properties continues to apply the Midas touch to residential and mixed-use developments across the Romanian capital".
Over an extensive coverage of multiple pages, EME Outlook presents the innovative projects that set One United Properties as a trendsetter on the Romanian real estate market. The company continues to deliver award-winning projects which have not only made their mark on Romanian capital but also positively impacted communities within the city.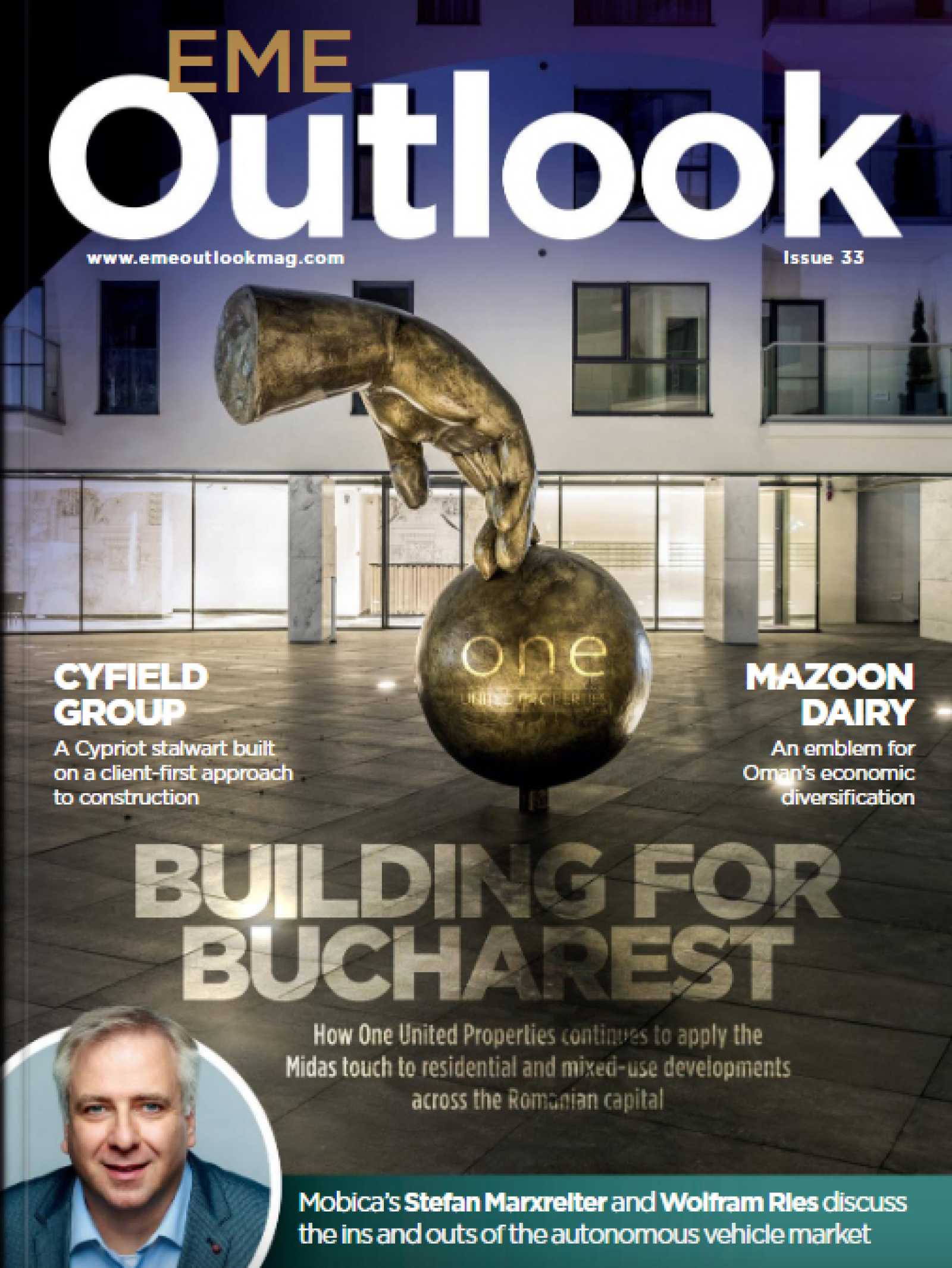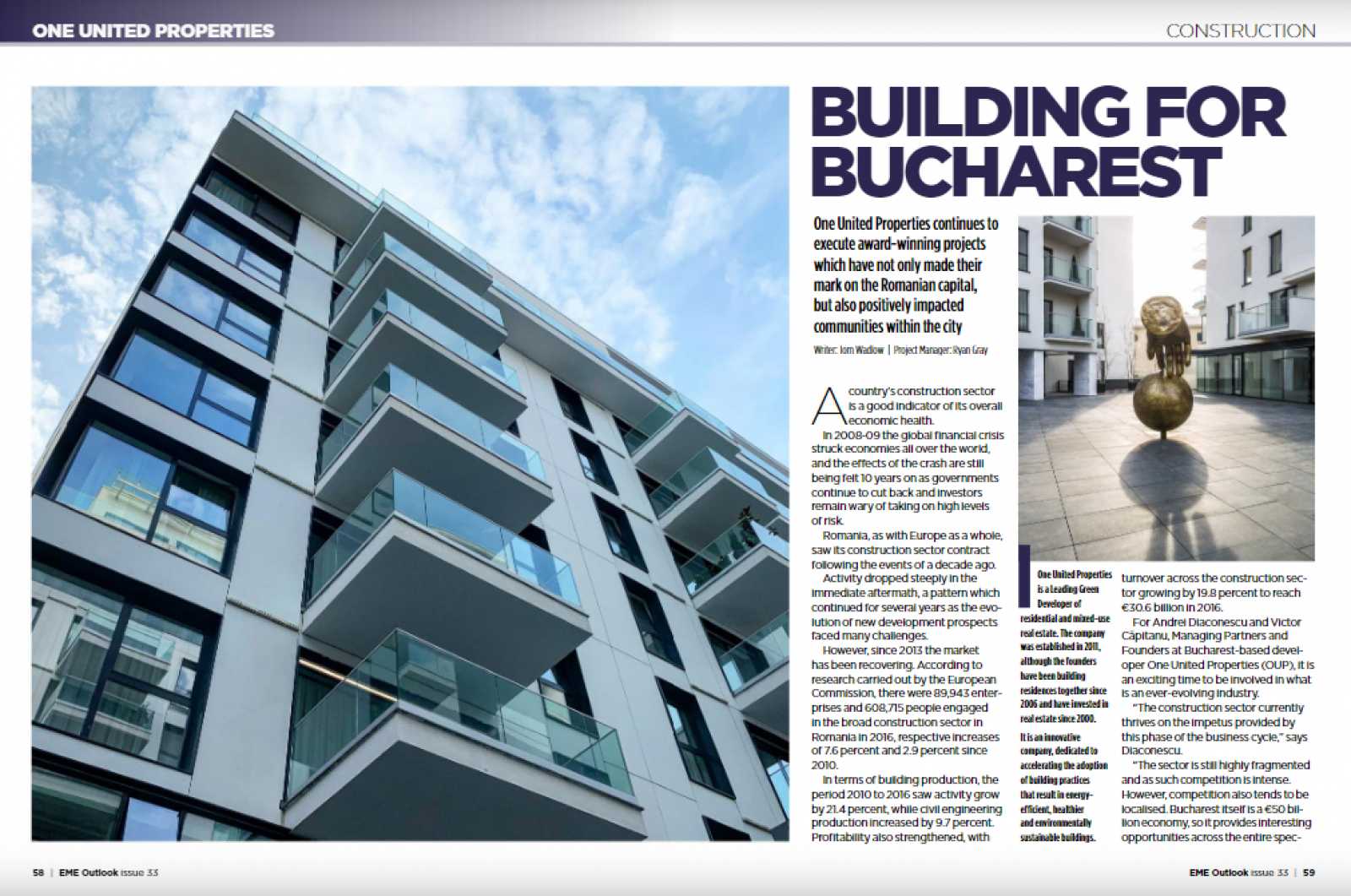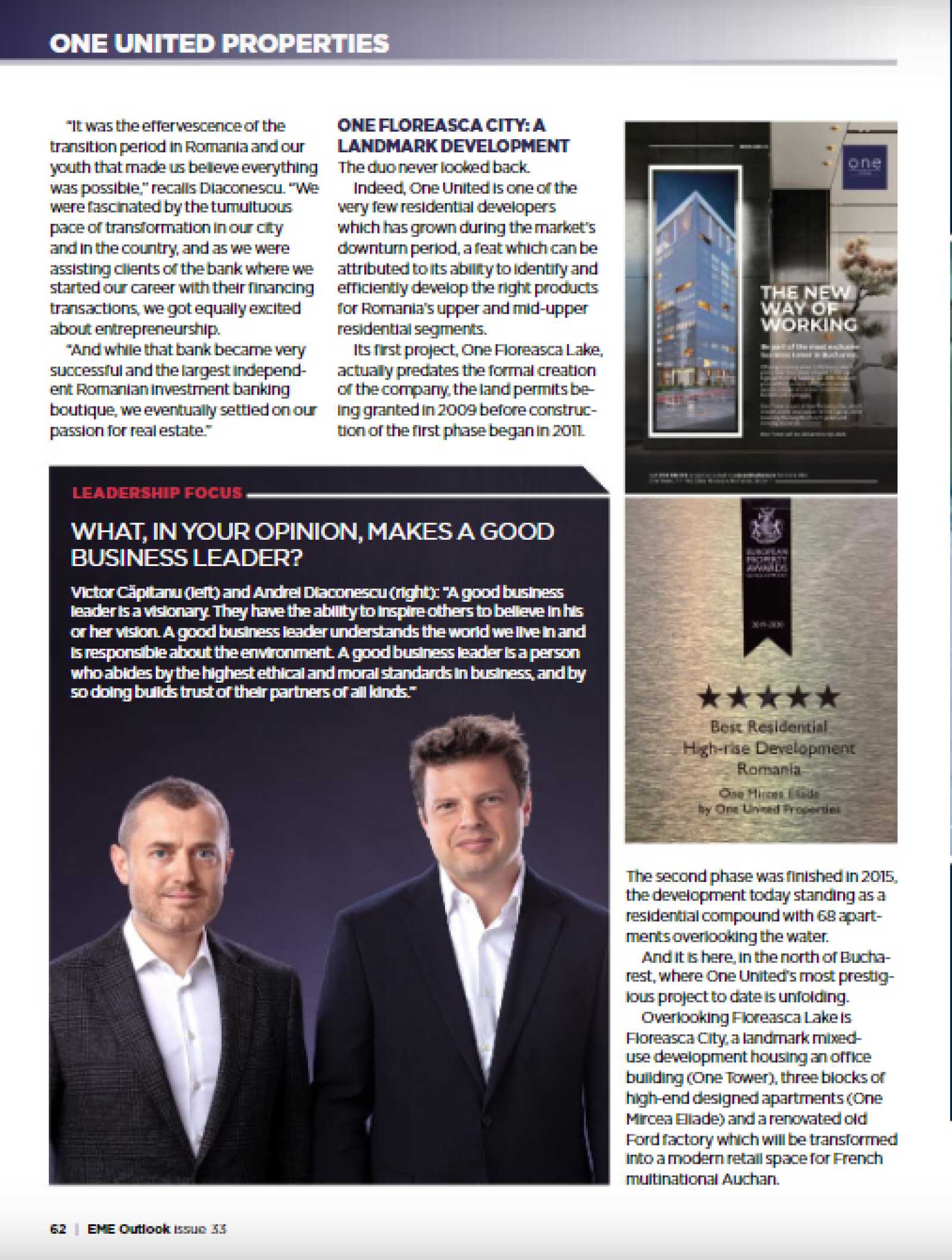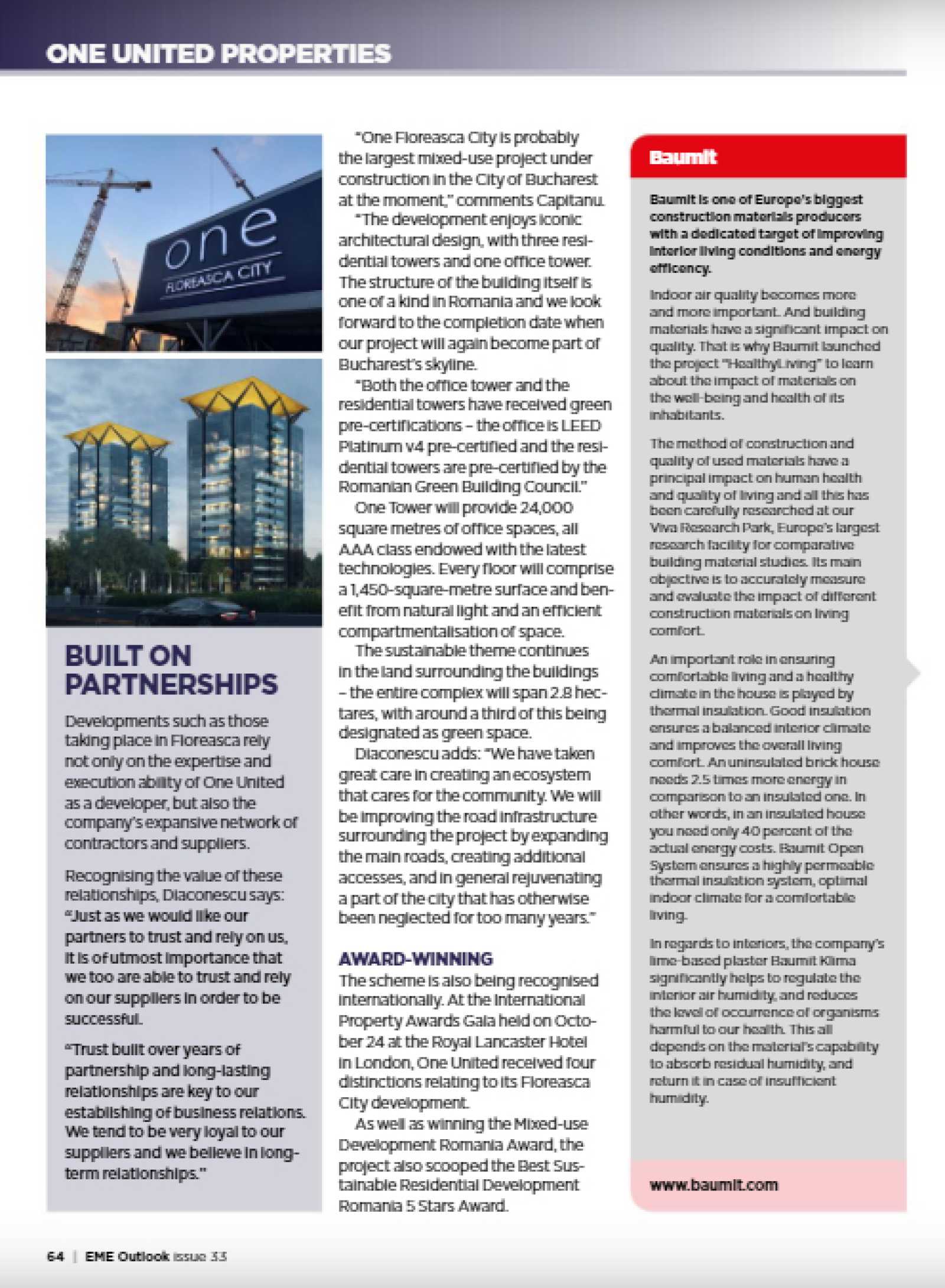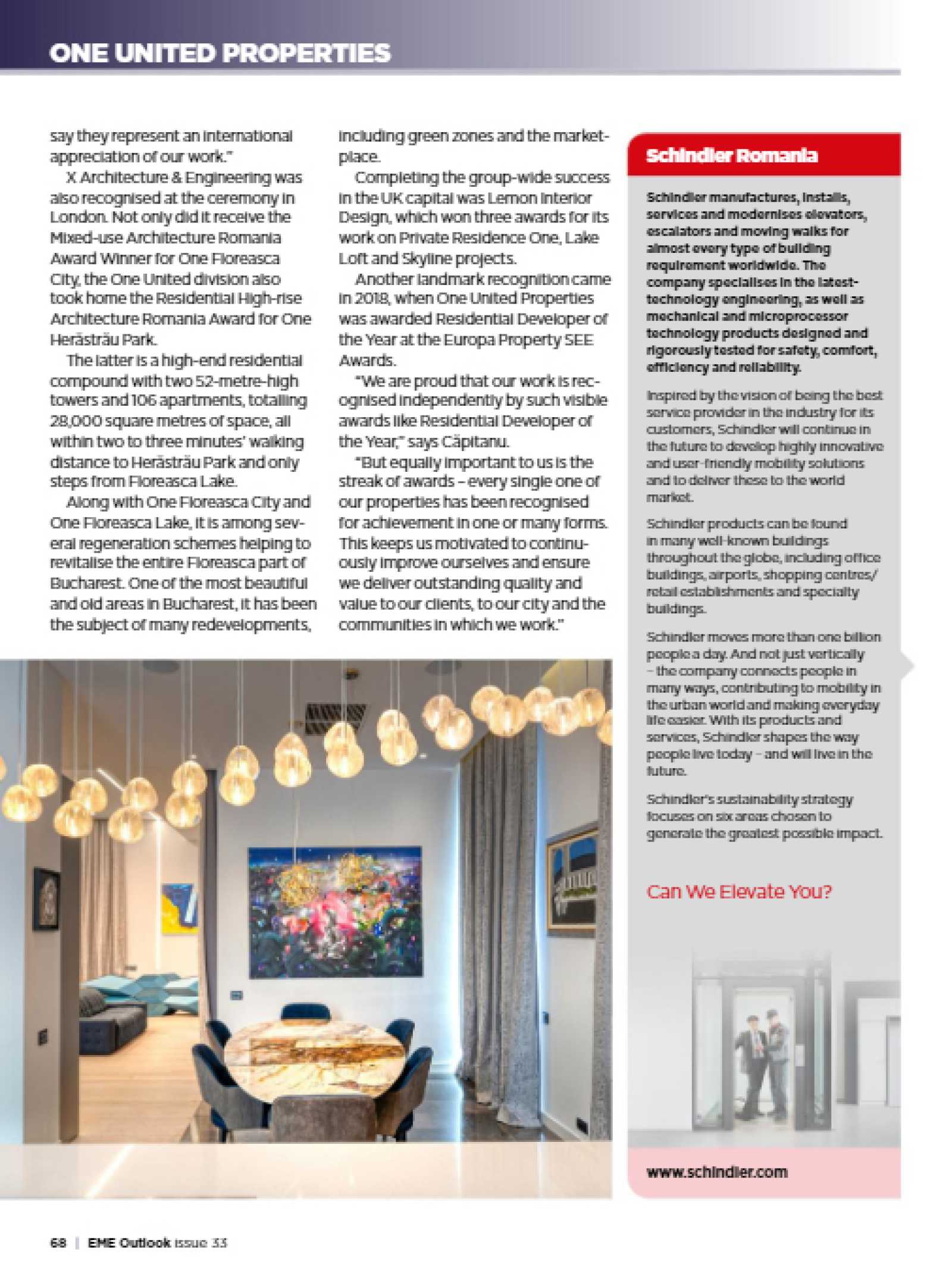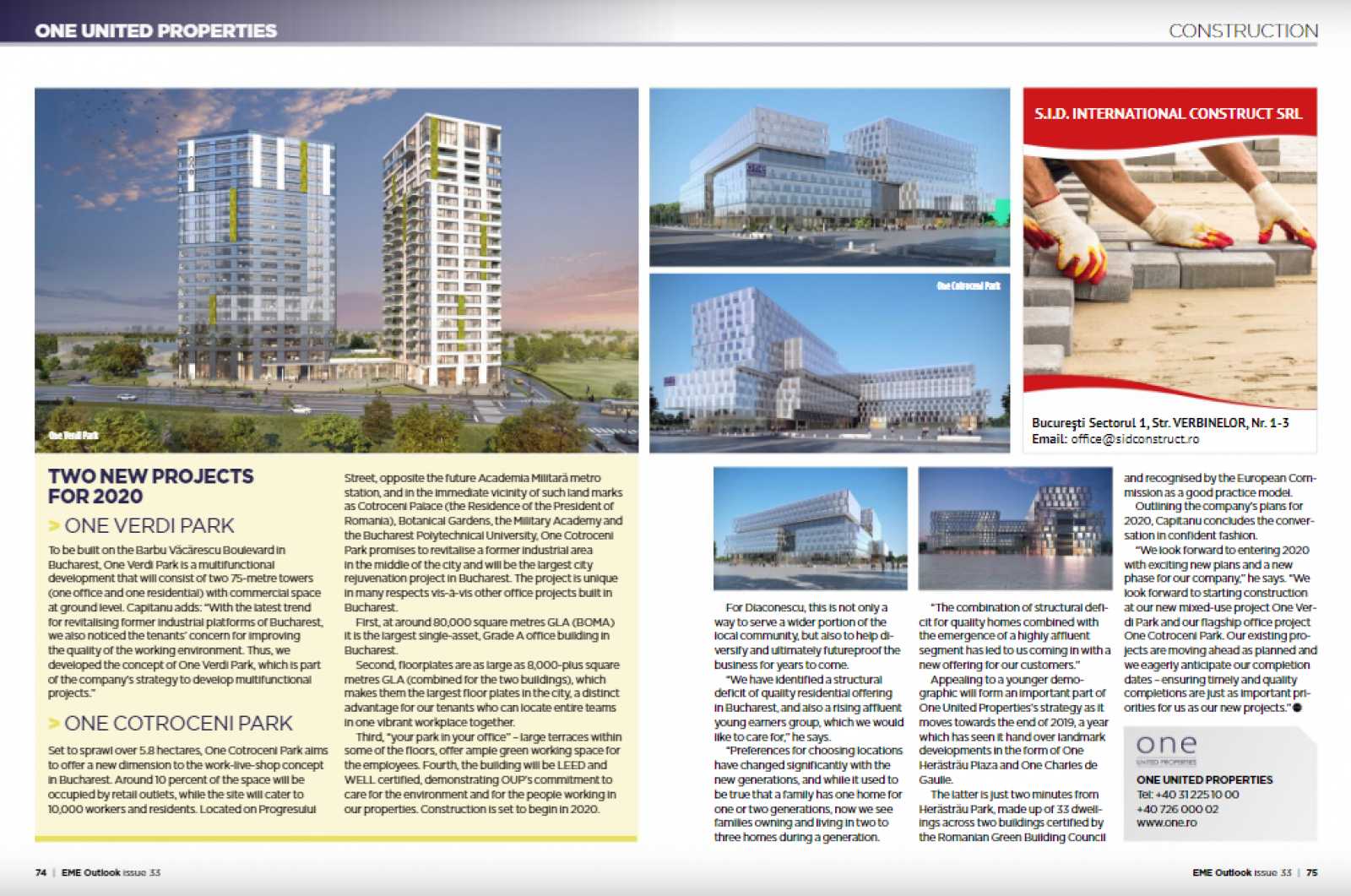 As well as operating as a real estate developer, One United Properties also has an in-house interior design and furniture company – multi-award-winning Lemon Interior Design, and an architecture studio and engineering capabilities in the form of X Architecture & Engineering.
Full article here.
---
Blog
News and Press Releases