One United Properties proudly stood out at the prestigious Forbes 500 Business Awards Gala held at LAGOO Snagov on October 12.
This remarkable event celebrated entrepreneurial spirit, initiative, performance, and the unwavering desire to thrive in a challenging and ever-changing business landscape. With a focus on the theme of "fighting", Forbes 500 Gala recognized the most creative, courageous, and enterprising business figures in Romania.
One United Properties was recognized for its exceptional contributions to the real estate sector. The trophy for One United Properties was received by Beatrice Dumitrașcu, CEO Residential Division. This award acknowledges One United Properties dedication to creating innovative and sustainable real estate developments that positively impact the community and the environment.
The trophy was presented by Ioan Bențe, CEO & co-founder of Nazzuro Aqua, underscoring the importance of collaboration and mutual recognition among visionary business leaders in Romania.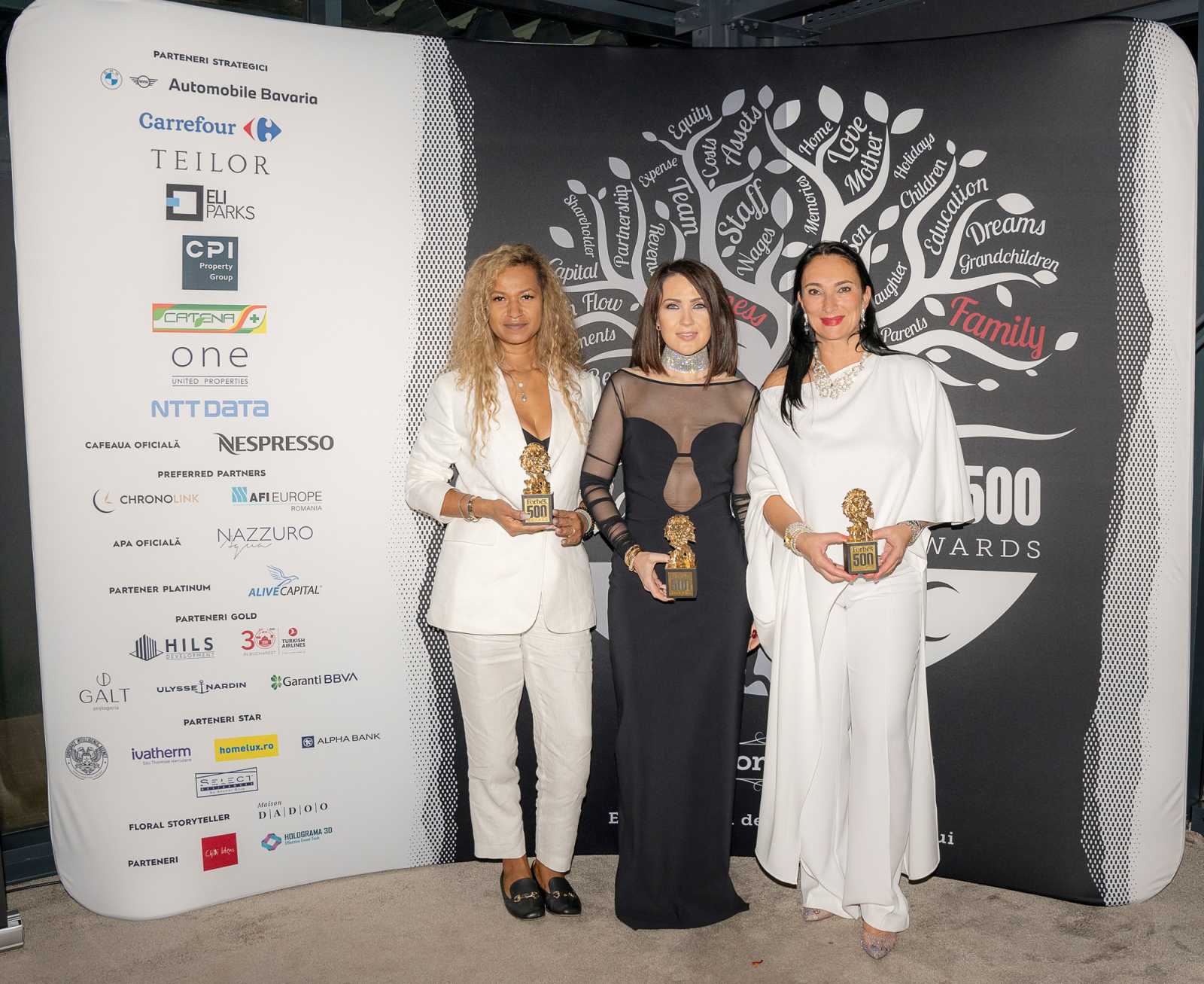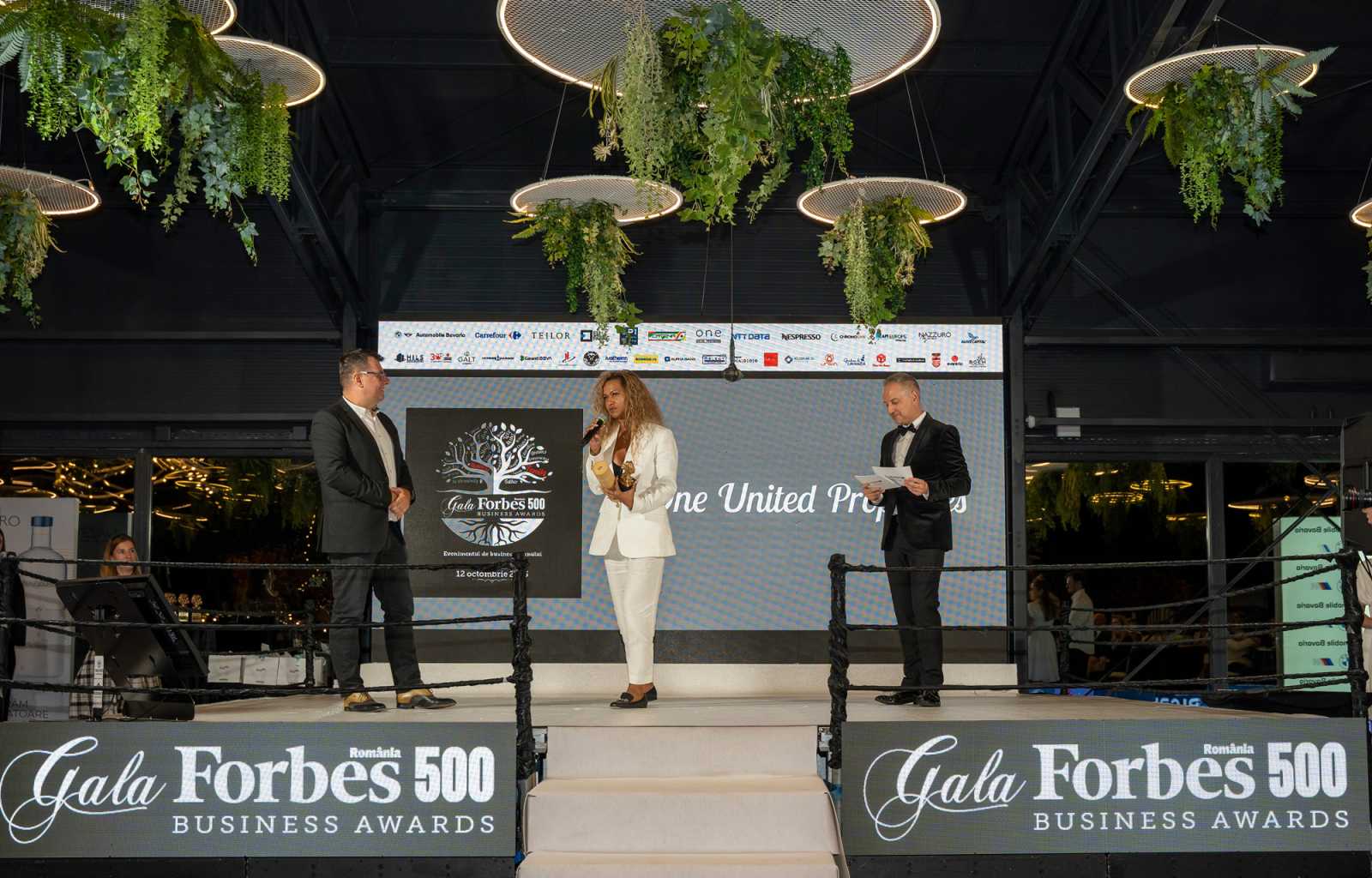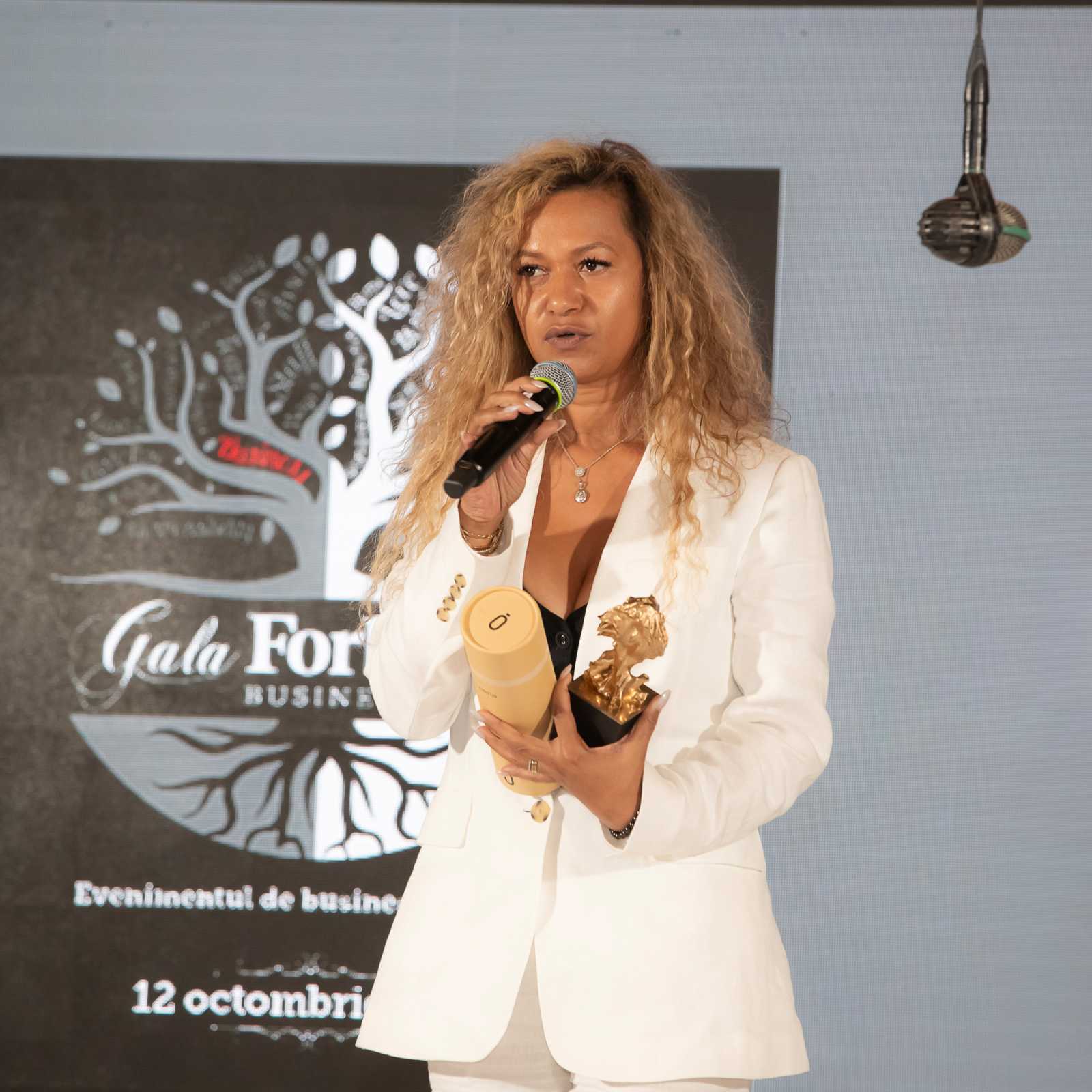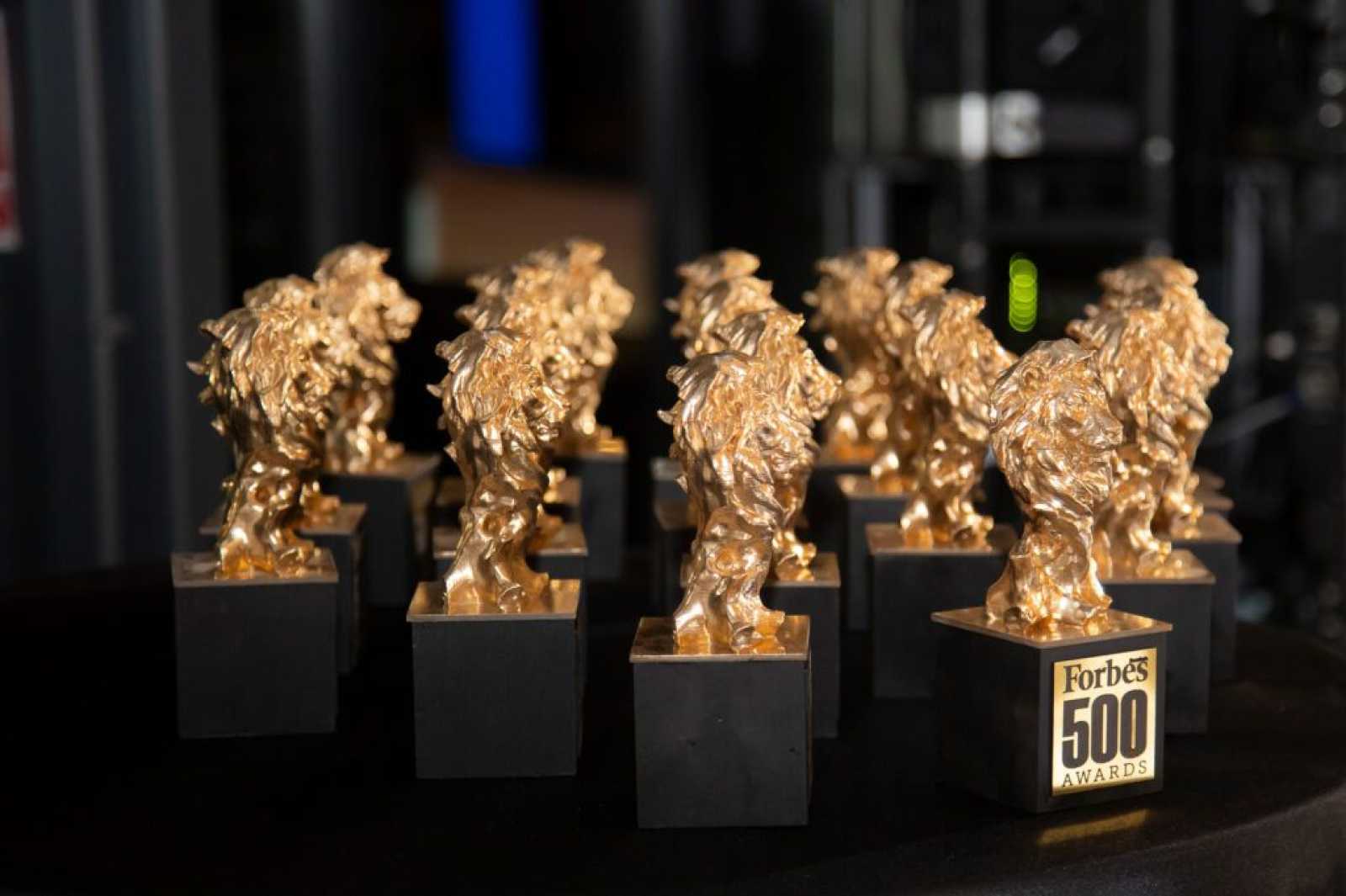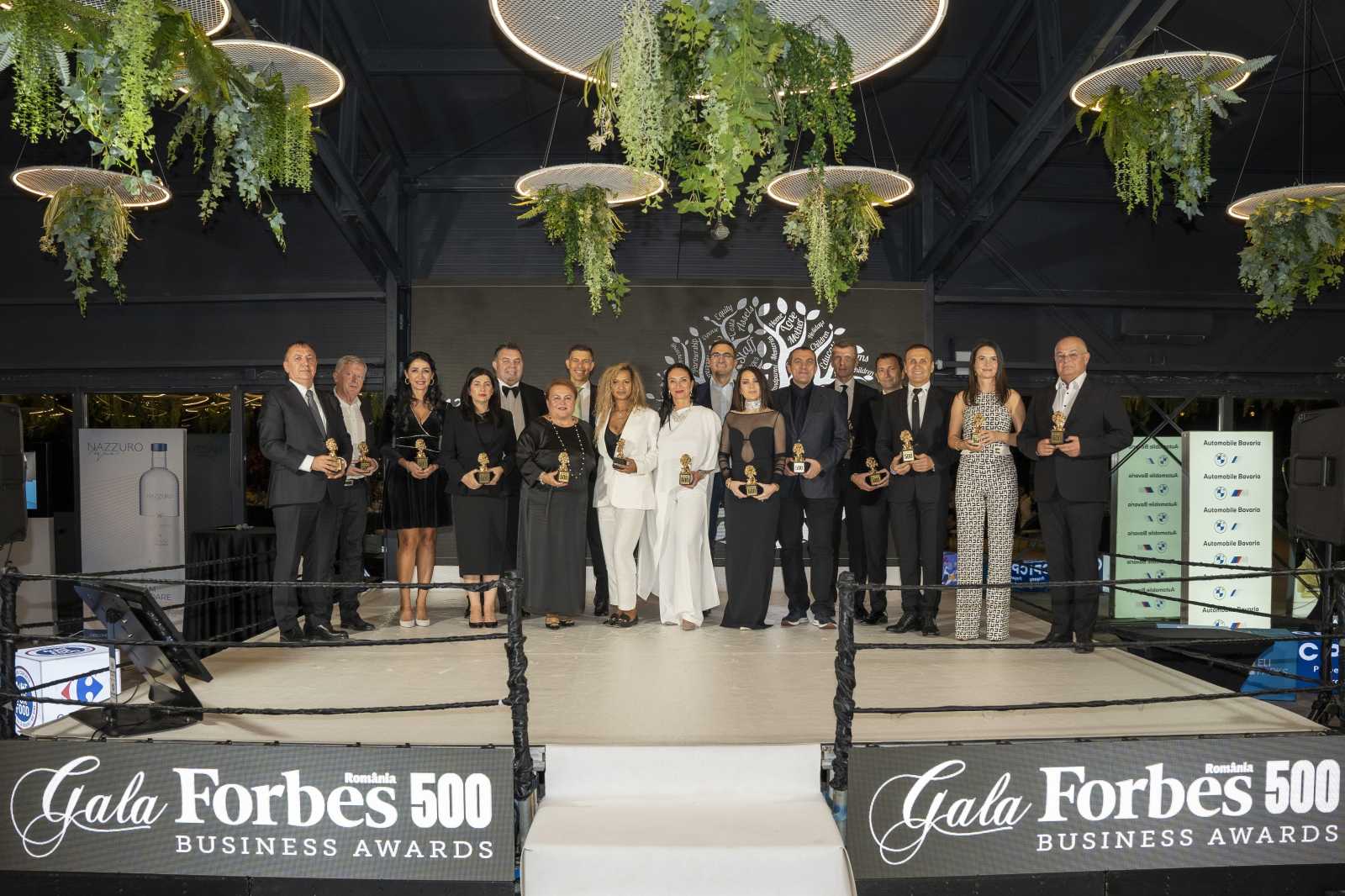 In an ever-evolving business world, recognition at the Forbes 500 Business Awards Gala serves as a symbol of achievement and perseverance. One United Properties continues to set high standards for sustainable development and innovation, being also committed to creating a better future and to making a positive impact by inspiring the Romanian business community.
---
Blog
News and Press Releases