On December 16, at 5:00 pm, the "Meet the Company. Meet the CEO. #ONE " supported by the Investors Club took place at One Floreasca City.
The event facilitated the meeting of investors with an important part of One United Properties management: Victor Căpitanu, co-founder and co-CEO, Beatrice Dumitrașcu, CEO Residential Division, and Zuzanna Kurek, IR Manager.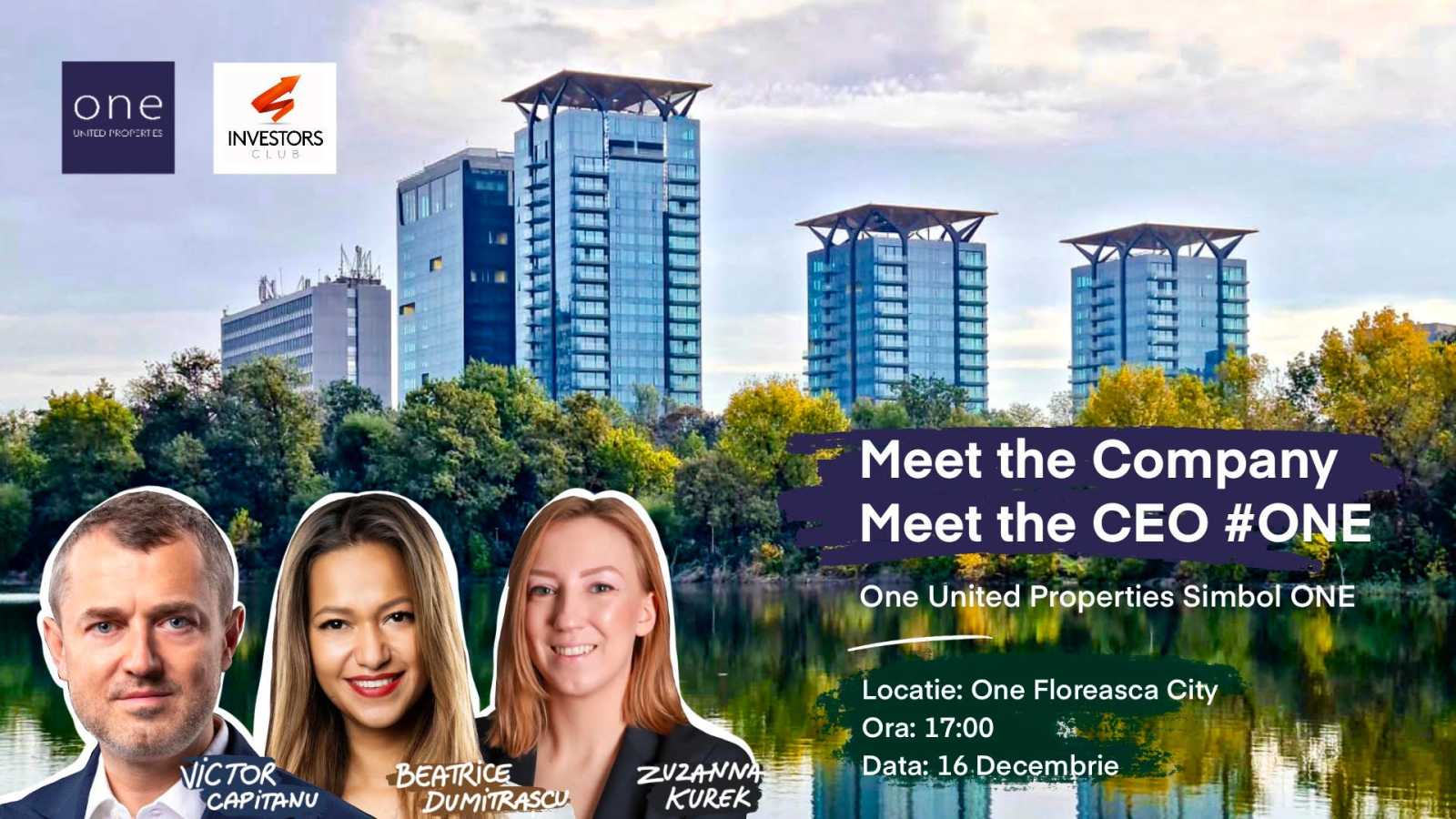 The "Meet the Company. Meet the CEO" project was born from the desire to create a dialogue between companies and investors and to facilitate the interaction between them. The event dedicated to One United Properties marked a valuable exchange of information, focusing on this year's achievements of the developer who entered the Stock Exchange on July 12, 2021, the vision and philosophy of the team behind this Romanian brand, as well as the company's plans for the next year.
One United Properties became a public company this year with the listing on the Main Market of the Bucharest Stock Exchange, following a successful IPO.
Investors Club Bucharest, the only investor club on the capital market in Bucharest, has aimed since its foundation to promote investments in the capital market and increase the visibility of the stock market phenomenon.
---
Blog
News and Press Releases