When it comes to urban living, green areas are as important as comfort.
Contemporary theories about durable and happier cities reveal that a greener city is going to save our (urban) life.According to World Health Organization, it's normal to have 50 square meters of green space per inhabitant or, in Bucharest, in 2014, there were only 10 square meters of green space per inhabitant.
The new One Herăstrău Plaza understood the importance of being green, so it has integrated its own park area. Bordered by Caramfil and Pipera streets, the high-end residential compound has 147 design apartments and a commercial gallery covering convenience services dedicated to the community. The vision of One Herăstrău Plaza represents a fresh, vibrant and innovative approach to city living in Bucharest and so it integrates a corner square landscape elegantly planted. Due to its double corner orientation facing the unique tree lined span of Caramfil street, the commercial areas and the pedestrian Plaza open into this green area.
The nature corner integrated in the residential compound is very interesting, as it offers a revitalization of the garden of the old neighborhood church. If one takes a walk in the One Herăstrău Plaza's little park, will be pleasantly surprised by the mixture of mature trees and the new features of the space. On the new alleys, there are benches and dotted playpens where neighbors can rest, socialize and become friends and where children can play safely.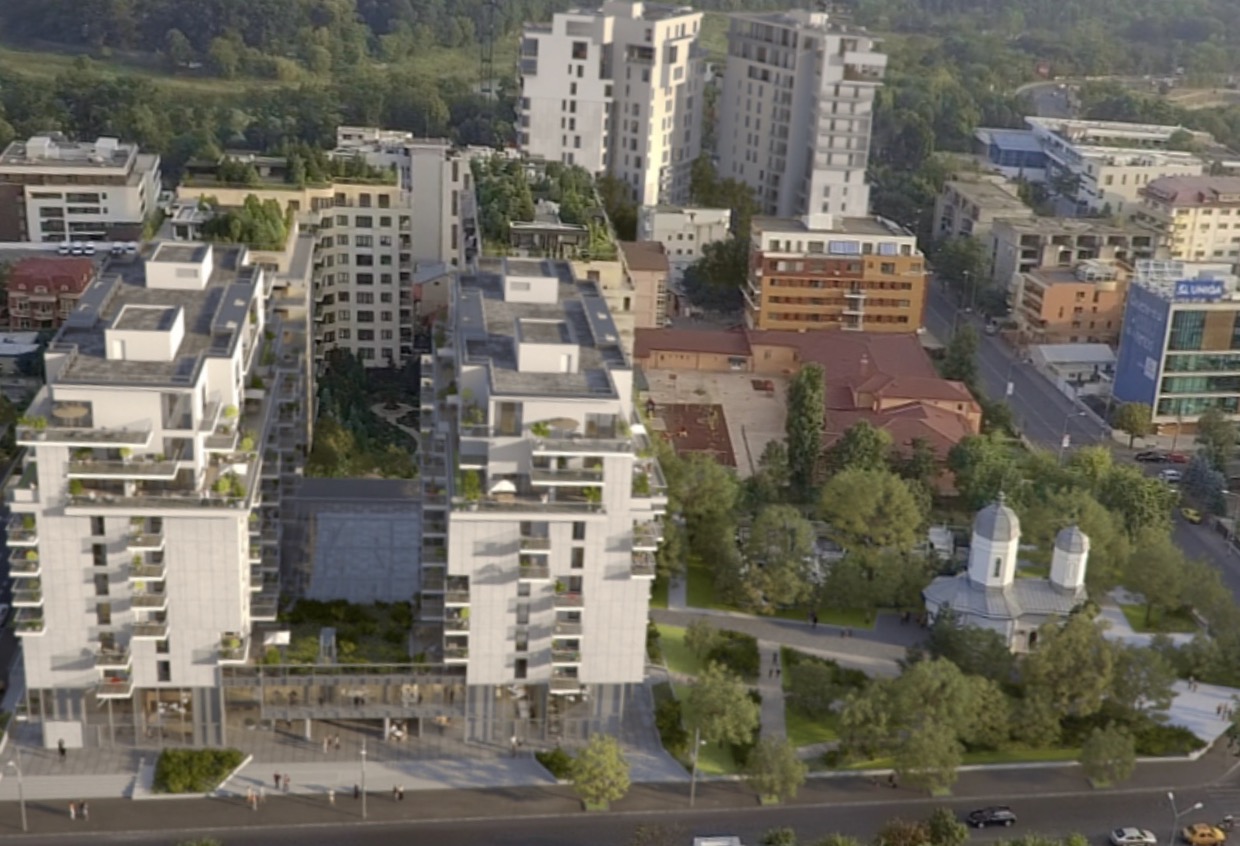 The gently sloping lawns are a direct reference to the beautiful Herăstrău Park situated at a walking distance and to Floreasca Lake. The design landscape offers a celebration of a unique city living opportunity. The proximity with Promenada Shopping Mall and Aurel Vlaicu subway station enhances this opportunity.
In a city where a lot of green areas had unfortunately disappeared, the importance of a natural area in a residential project is, as previously said, vital. As for the legacy of Bucharest, once a city of gardens, it is very important that its citizens spend time in nature.
---
Blog
News and Press Releases