The latest issue of the architecture magazine Igloo makes a review of the story behind One Floreasca City development, with a focus on the class A office building One Tower.
The building is the first office building in Romania to obtain LEED v4 Platinum Building Design and Construction certification. One Tower differs from the other LEED-certified projects in Romania with the highest score obtained, 86 points, according to the current version of the standard. LEED is the world's most widely used green building rating system and an international symbol of excellence. LEED certification is complemented by WELL Health-Safety certification, which confirms tenants' health and safety.
With a minimalist contemporary architecture, signed by X Architecture & Engineering, One Tower is positioned as a gateway to the entire One Floreasca City ensemble. According to Igloo, outdoor spaces are a catalyst for public life, being integrated into the natural daily life of users, and the exterior thus becomes a multifunctional environment adapted to an active and diverse urban life. Summarizing the promenade, sitting places, and playgrounds for children, but also covered, shaded areas, composed in a setting with carefully integrated landscaping, the outdoor spaces are essentially open to the entire Floreasca neighbourhood, permeating the ground floor of the new development.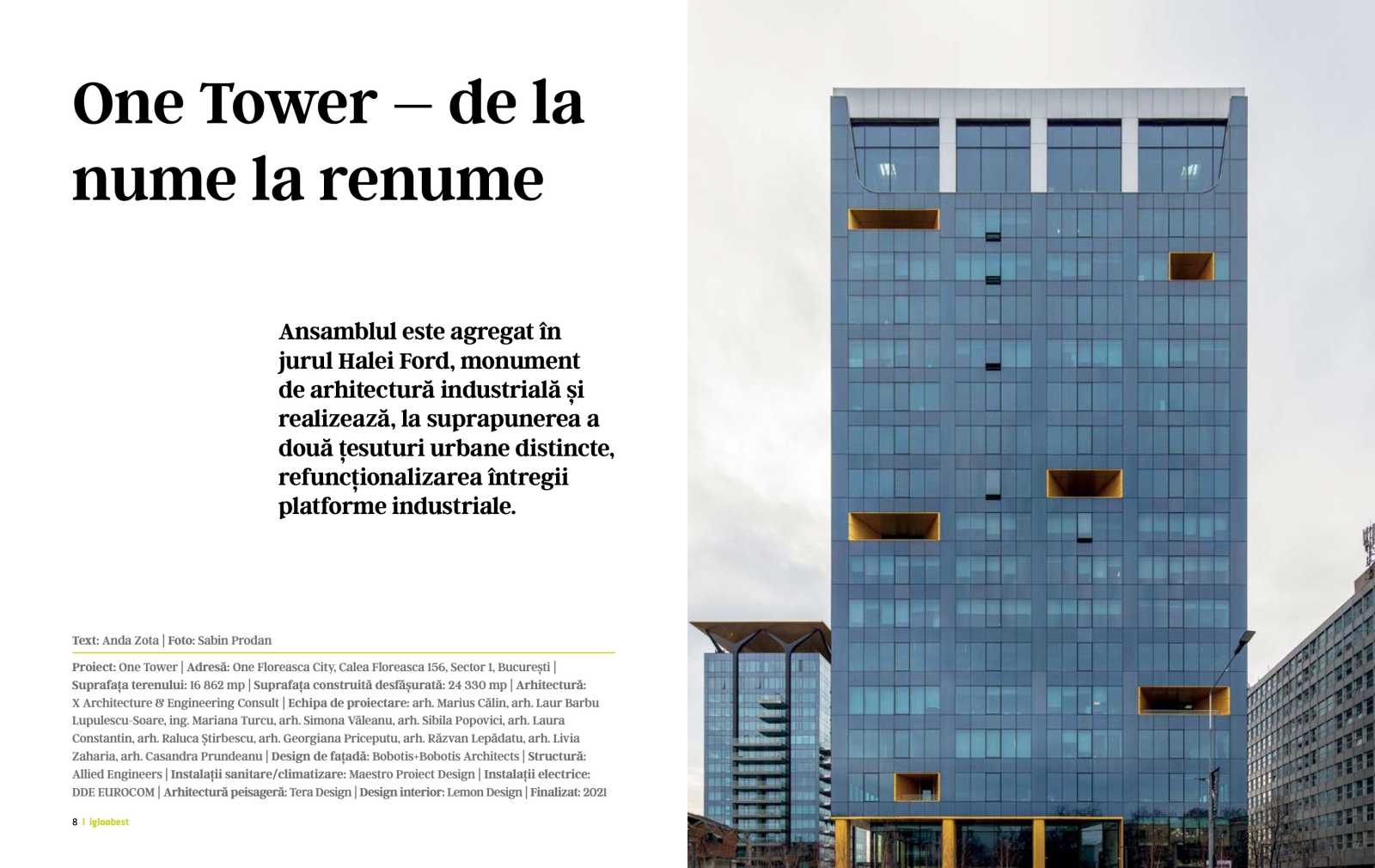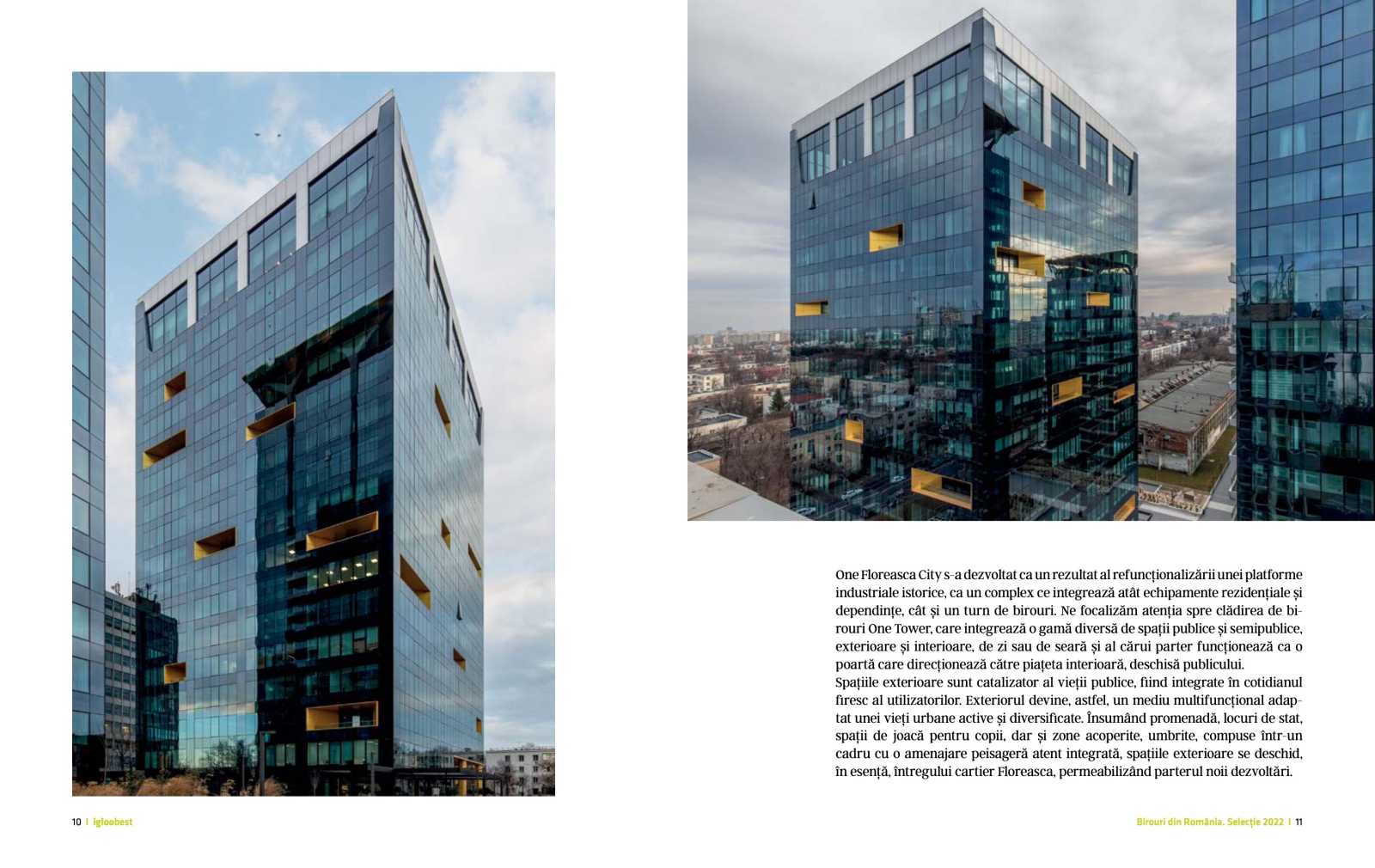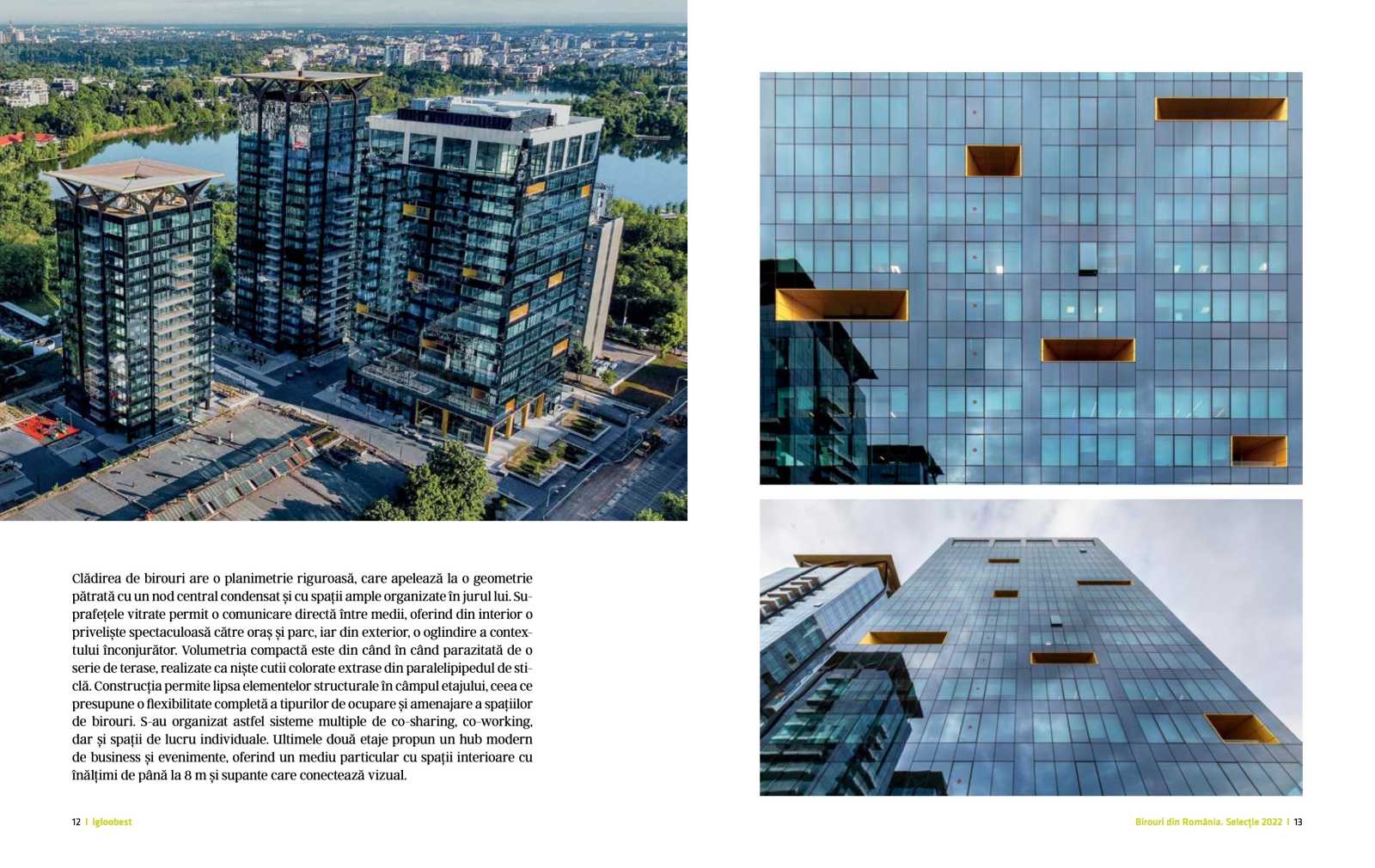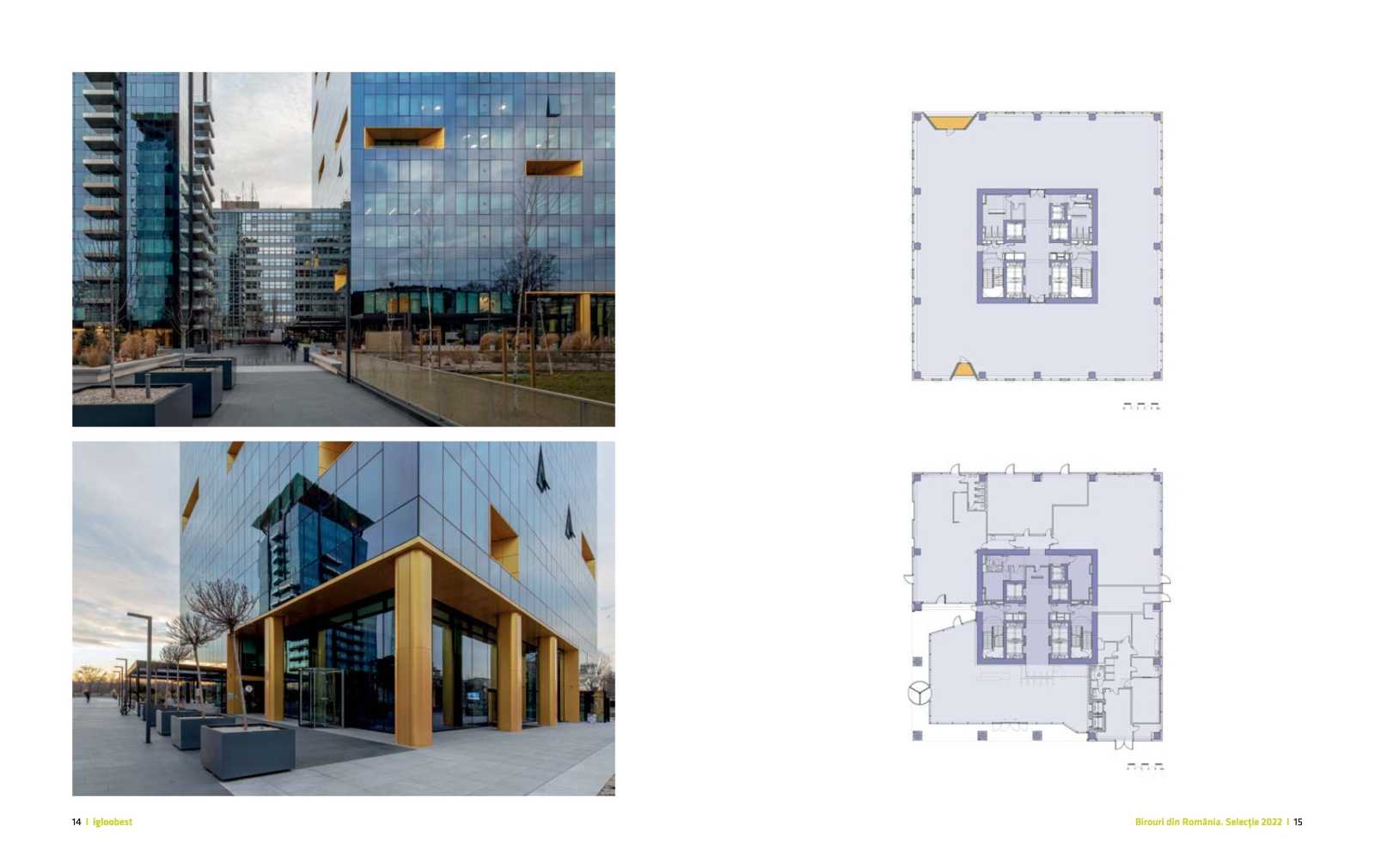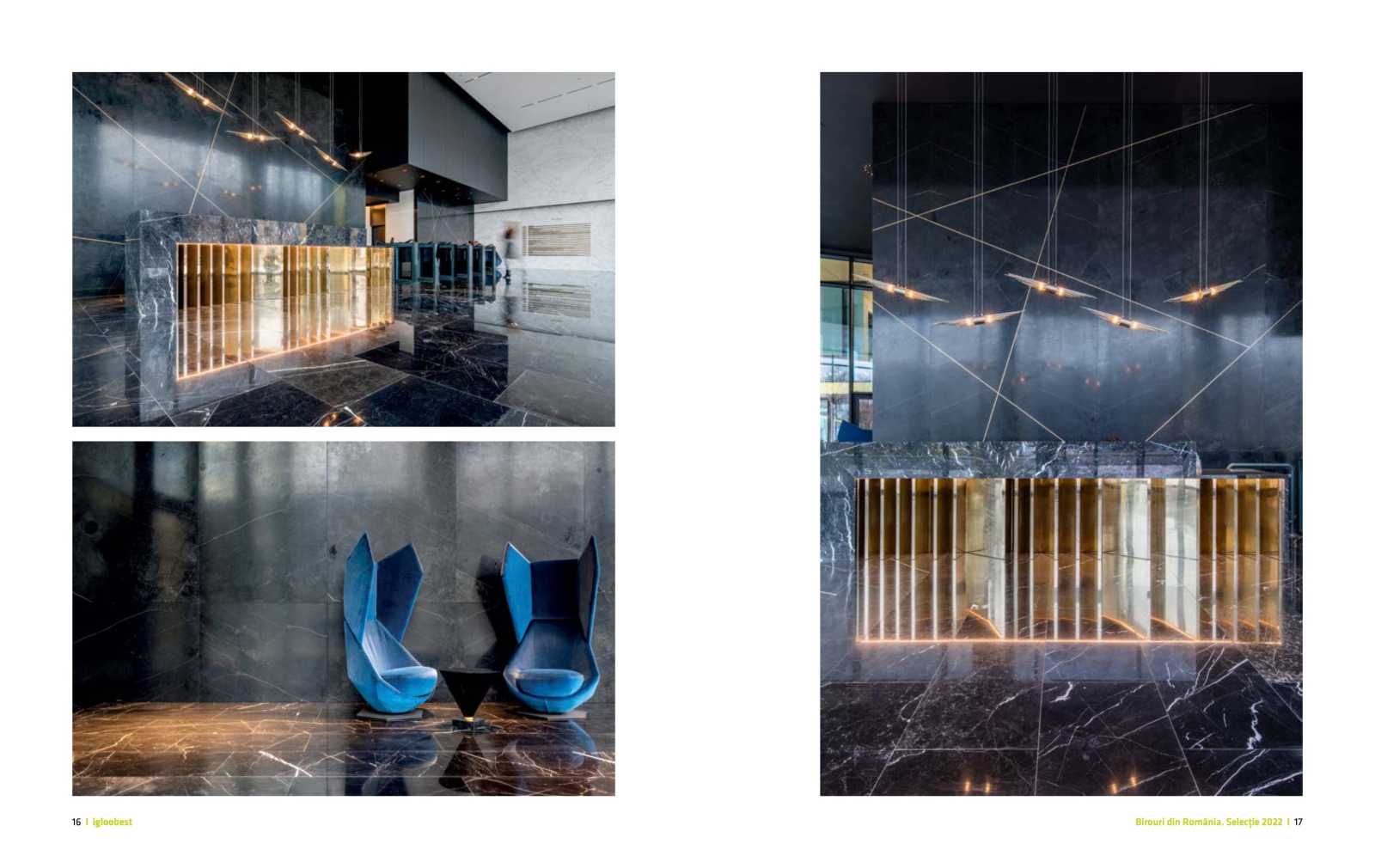 The lobby with spectacular design signed by Lemon Interior Design is surprising with its generous space and attractive with its play of classic and contemporary elements.
---
Blog
News and Press Releases