Victor Căpitanu and Andrei Diaconescu were included in the Entrepreneurs Book launched by Ernst & Young as part of the EY Entrepreneur of The Year Gala.
For the vision driving them to rewrite the map of Bucharest, bringing added value to the city, the co-founders of One United Properties are considered by Ernst & Young to be part of the generation of pioneer entrepreneurs.
"Victor Căpitanu and Andrei Diaconescu teach a valuable lesson in business: they show that any opportunity remains only an opportunity if it is not developed, and courage can always make the difference in business",

Ernst & Young states.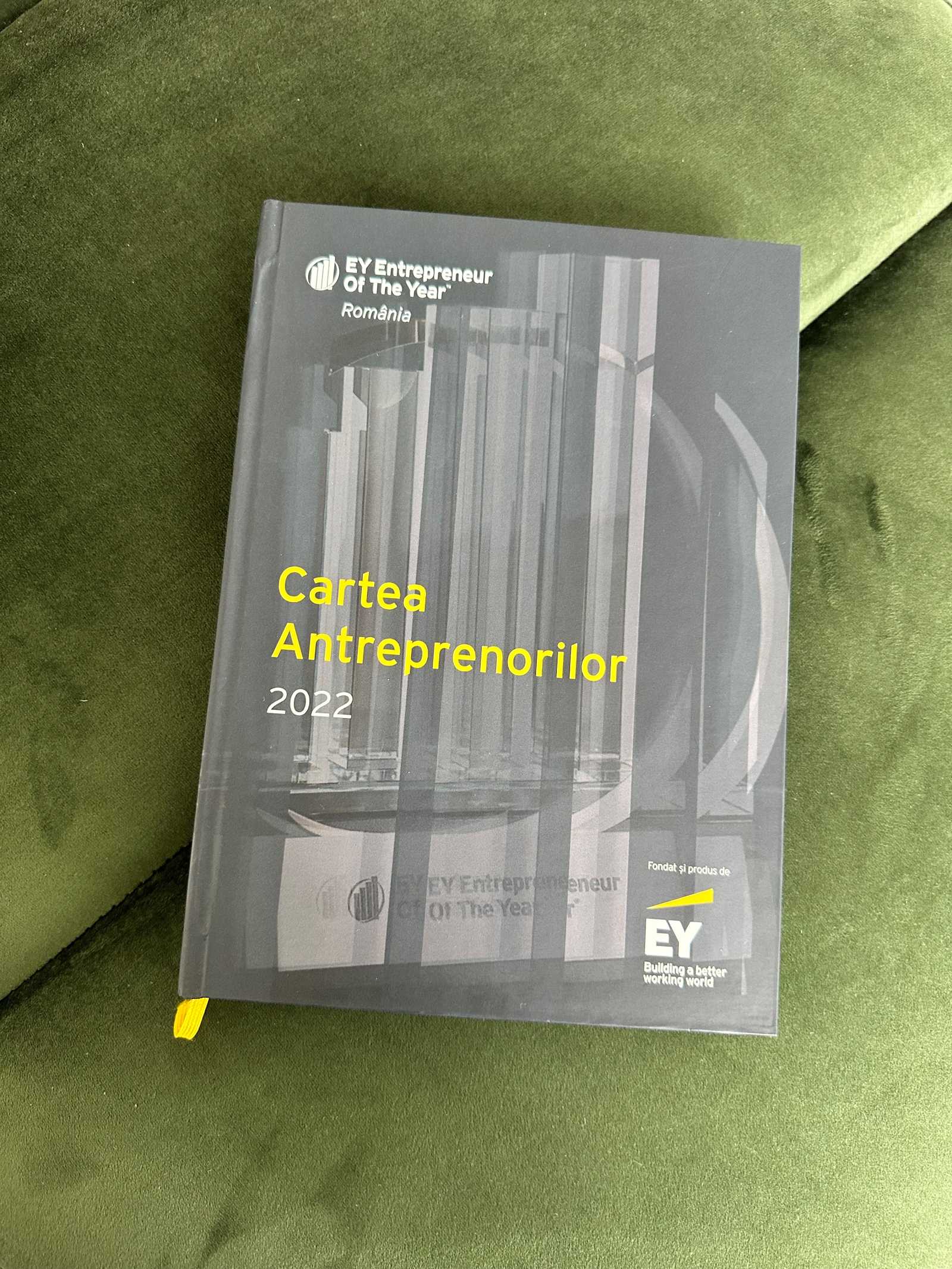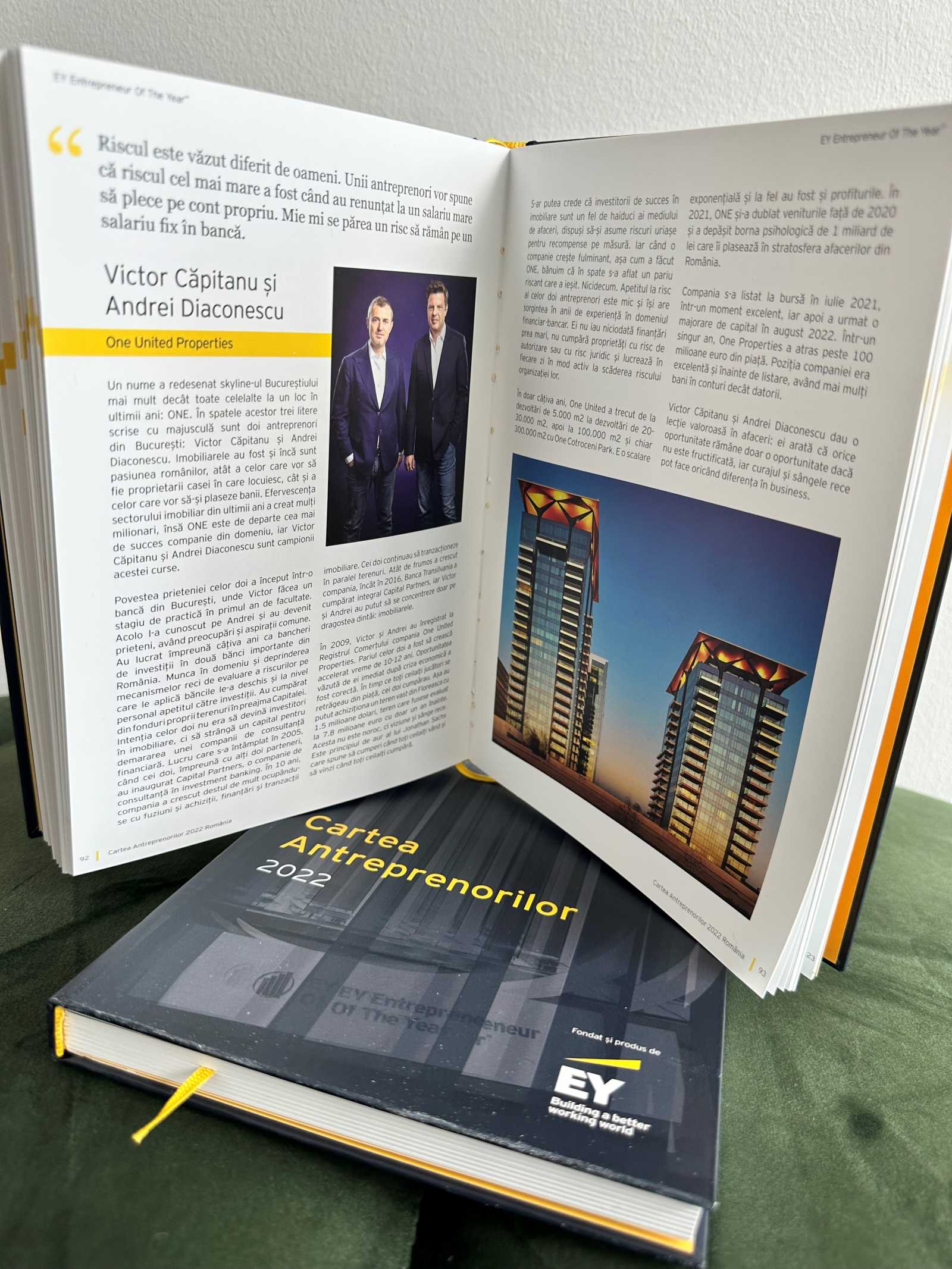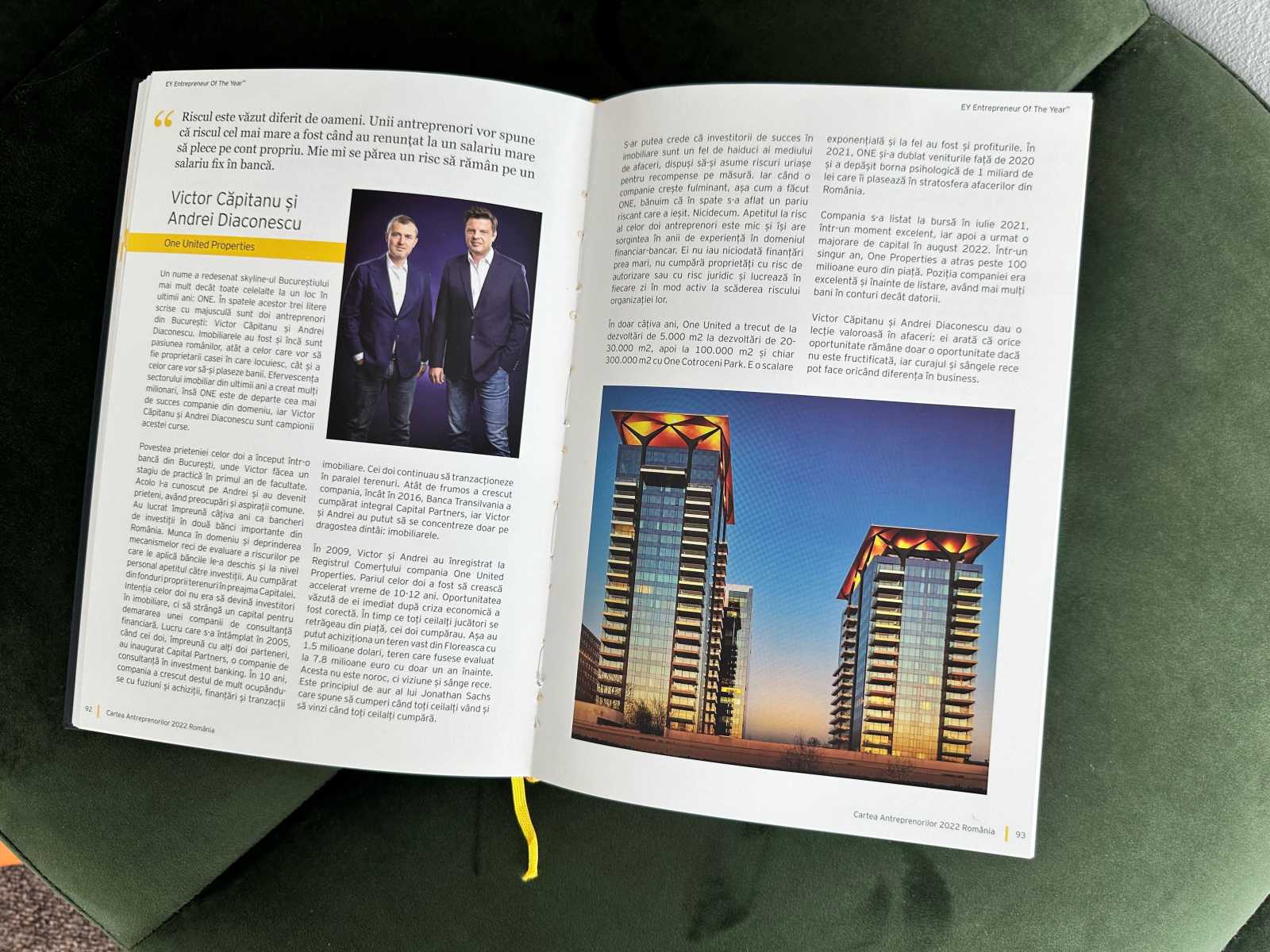 The edition launched this year presents 57 entrepreneurs, with a cumulative turnover of 1.5 billion euros and more than 11,000 employees. "If a few years ago entrepreneurs were told to think globally, 60% of the participants in the competition operate either at the regional, European, or world level. Also, in this promotion, we have 11 entrepreneurs who have listed their companies on the capital markets, and some of them are actively acquiring other companies. All these entrepreneurs are either angel investors or mentors for other entrepreneurs and that's extraordinary," said Bogdan Ion, country managing partner EY Romania and Chief Operating Officer EY Central and South-Eastern Europe and Central Asia, during the gala.
---
Blog
News and Press Releases