The latest edition of ZF Romanian brands shows that local brands are increasingly present in the Romanian consumers' basket in recent years, and this trend has become more visible in the pandemic, when people wanted to support the local economy. One United Properties is present among the successful Romanian brands and included in the top 25 most valuable Romanian entrepreneurial companies.
ZF notes that what is interesting is that One United Properties has not only positioned itself as a real estate developer, but also as a brand. Specifically, the company used the name "One" for all projects, so that they were grouped under the same umbrella.
"One is a 100% Romanian brand. As a brand, what matters most is that you are serious and deliver on what you promise. For a company in our field, the quality of the construction matters - you have to be rigorous and very careful about what you do. If you do not deviate from this, customers always come back to you and validate you, and further recommend you",

says Beatrice Dumitraşcu, CEO Residential Division One United Properties.
Regarding the distinctive elements of the brand, Beatrice also stresses:
"In the beginning, sustainability was just a way for companies to promote themselves. We have been sustainable since 2015 when we became members of the Romania Green Building Council, an organization that promotes environmental responsibility and energy efficiency. We have been constantly communicating this. We have always discussed what urban regeneration means, what it means to develop multifunctional projects, and what the facilities for such a development are. And we have such certifications for our office developments as well."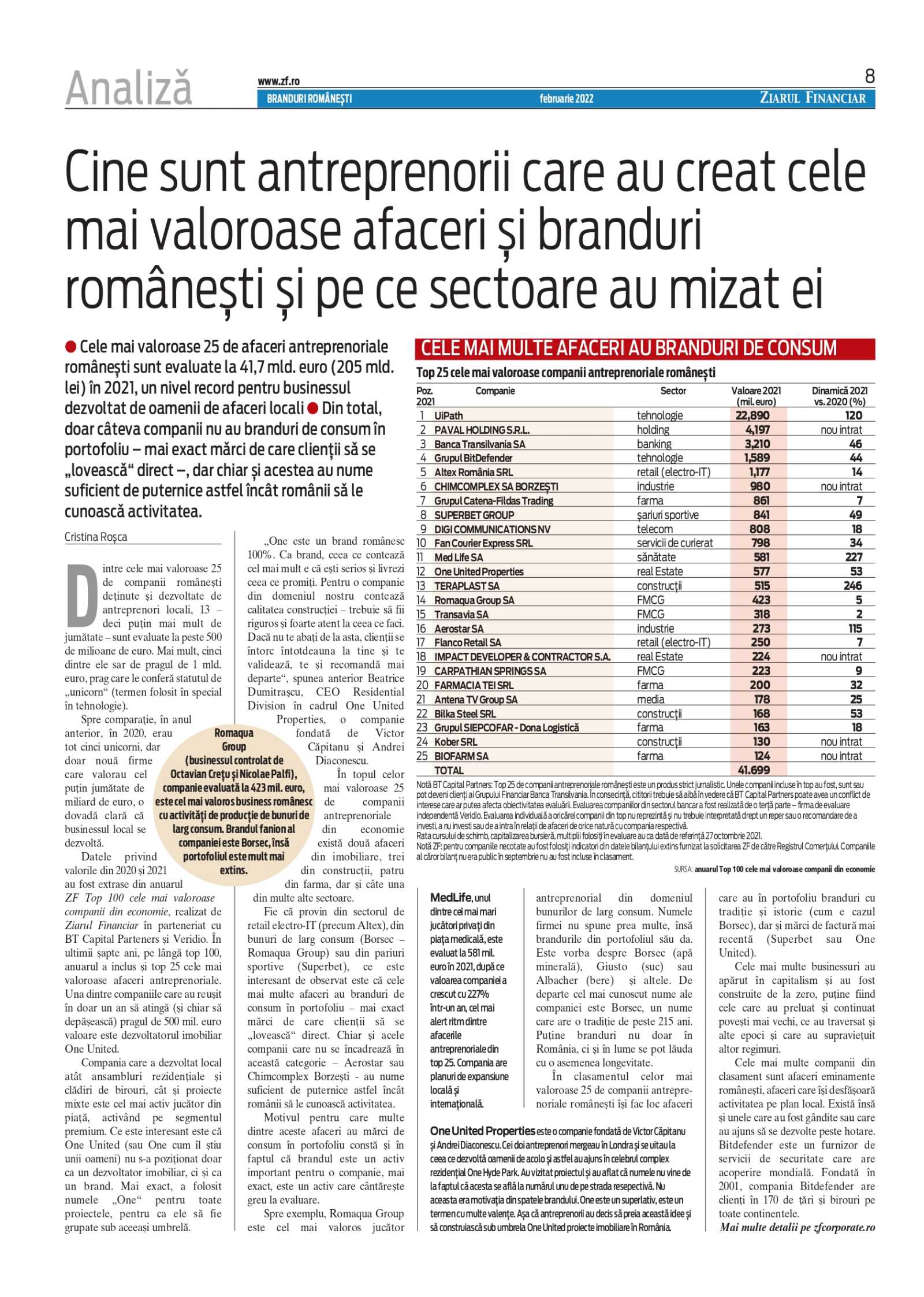 The magazine can be read here.
---
Blog
News and Press Releases