On the 28th of February, at Intercontinental Hotel, Forbes Romania organizes the fifth edition of Best Office Buildings Forbes Gala, dedicated to the most relevant office buildings in Romania. With this occasion, Forbes Romania organizes with One United Properties' support a contest dedicated to architecture students.
For the third year, the prestigious magazine will award the most beautiful architecture projects that entered the contest. The students who are interested in this competition can apply for it until February the 24th at officebuildings@forbes.ro. Their application should contain both a video link to their profile and project and the sketch of their architectural project. The three final projects will be decided by an experienced jury, but only one will be the great winner of a paid internship at X Architecture & Engineering, offered by One United Properties.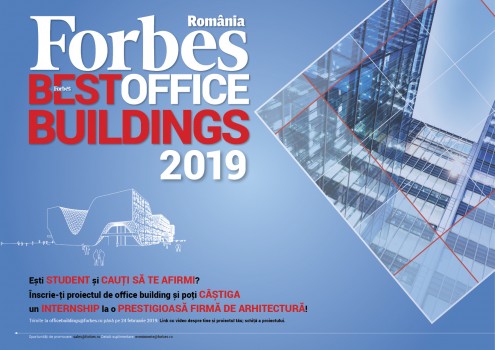 Those who are interested in this opportunity can find out more details at events@forbes.ro.
---
Blog
News and Press Releases