One United Properties – media breakfast: the company has ongoing office projects of 150,000 sqm, totaling investments of 220 million euros.
One United Properties welcomed his press partners on a media breakfast dedicated to the company's office portfolio. The journalists met One United Properties founders, Victor Căpitanu and Andrei Diaconescu, and their office division partner, Ionuț Dumitrescu. The media talk was followed by an exclusive visit on-site at One Floreasca City, a bold real estate project that will change the dynamics of the area.
One United Properties, a company with Romanian capital, has ongoing office projects of 150,000 sqm for the following three years, totalling investments of 220 million euros.
"In addition to One Tower, we are launching this autumn two major projects: One Cotroceni Park, 80,000 sqm, and One Verdi Park, 20,000 sqm, totalling investments of 220 million EUR",

said Andrei Diaconescu, Co-Founder One United Properties.
The strategy is to develop communities in projects with mixed functions, which concentrate facilities and benefits in a single concept: premium and luxury apartments, class A offices, retail spaces serving office and residential components, green spaces and facilities for sports and leisure.
"We see an upward trend for revitalizing the former industrial platforms of Bucharest, in projects that combine the historical and cultural heritage of the respective places with the contemporary architecture and modern construction technologies,"

said Victor Capitanu, Co-Founder One United Properties.
At One Cotroceni Park, the developer has begun demolition works and is awaiting the construction authorization for a business park with an area of 80,000 sqm, an innovative concept for companies looking for a solution to make the building more efficient.
"The concept from One Cotroceni Park offers great flexibility, from 3,400 sqm up to 8,000 sqm per floor. From our estimates, a company with three headquarters in different areas of Bucharest, totalling 15,000 sqm makes annual savings of 250,000 EUR, by moving this space to One Cotroceni Park",

said Ionut Dumitrescu, Co-Founder of the office division.
The third project, One Verdi Park, provides for the construction of two towers, an office and a residential one on Barbu Văcărescu boulevard. The two towers will be connected by a retail space on the ground floor. For this project, the developer starts construction works this fall, the delivery is estimated for Q1 2022.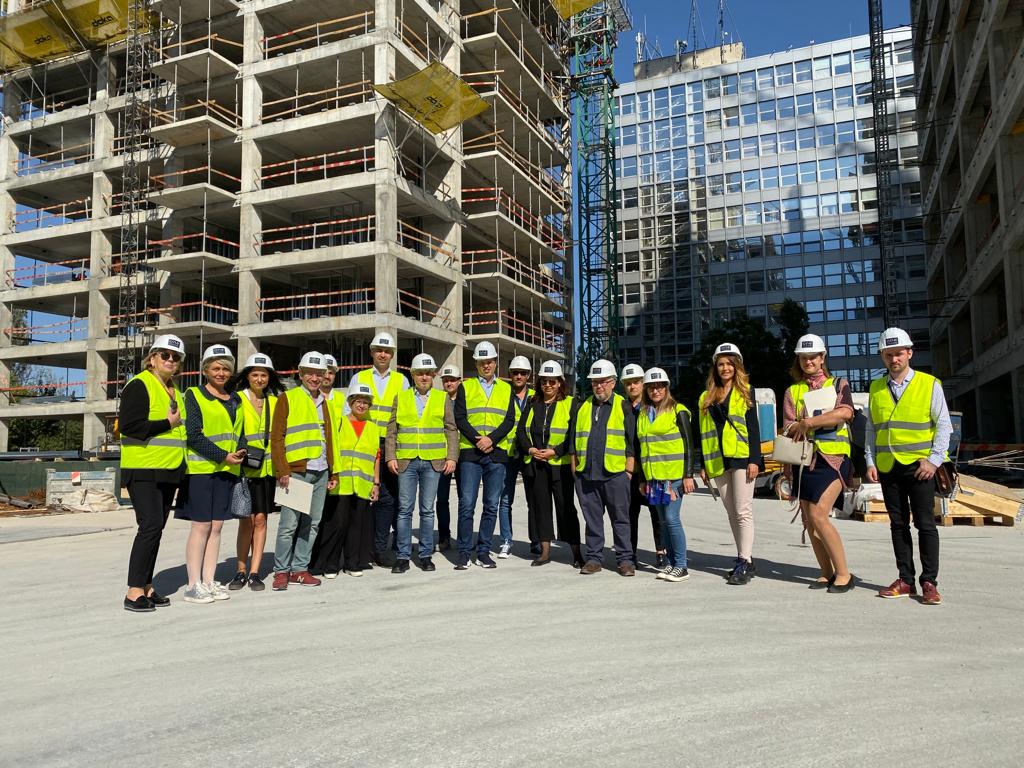 All projects will be built in compliance with LEED requirements for green buildings, the developer assuming the delivery of assemblies that will change the face of Bucharest, revitalizing old, abandoned areas.
Media coverage
The 16-floor office tower in Floreasca will generate revenues of 6 million euros from the rents. The investment required to develop the entire One Floreasca City complex is of 100 million euros. Details here.
One United Properties is investing 220 million euros in the construction of new office buildings. Details here.
---
Blog
News and Press Releases