During these post-COVID times, the real estate market is rapidly adapting to new rules that shape the way we live and work. The head of One United Properties office division expects the office building market to transform in the next period and to evolve in a close partnership with the residential one, so that corporate employees can live as close to the office as possible.
Mixed-use projects combining office and housing will become more and more popular and companies will abandon the idea of having all employees in one single large office, instead will divide them into several buildings, just to reduce the risk of problems in case of a pandemic.
"Working next to your home is the next step in terms of real estate strategies. We believe the market will return to a network of offices developed in various areas of the city or even nationally. Co-working spaces will gain a greater share in new real estate developments and flexibility is a must. The new office buildings developed by One are part of mixed compounds, with many functions and facilities within a single community: design apartments, class A offices, LEED and WELL certificates, commercial spaces, green and outdoor seating areas. At the same time, we have an interior design and design management company within the group, Lemon Interior Design, allowing us to deliver integrated packages that can cover all the needs of the tenant, from the relocation stage to moving to a turnkey space",

says Mihai Păduroiu, CEO Office Division One United Properties for Ziarul Financiar.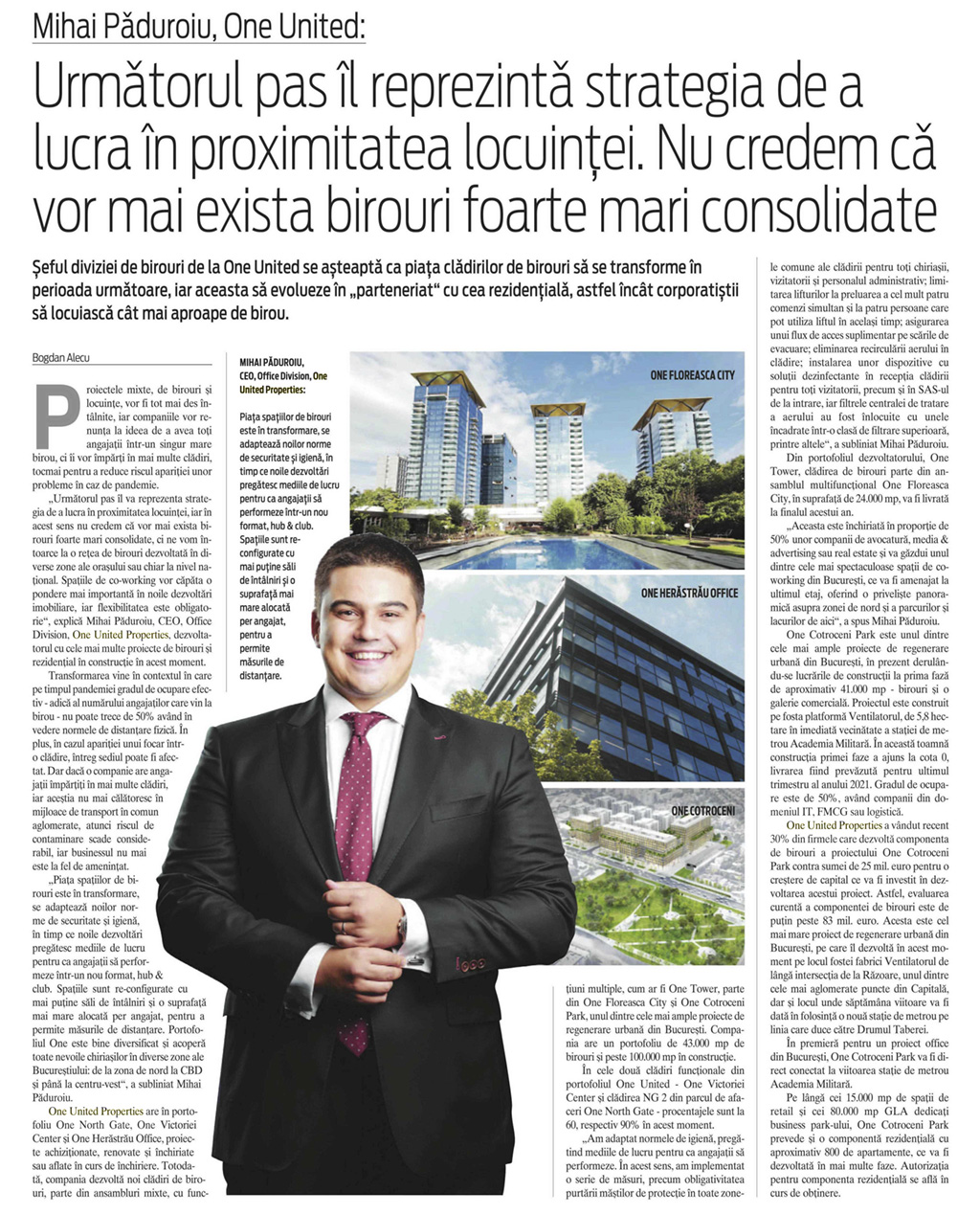 More details here.
---
Blog
News and Press Releases