One United Properties has commissioned the Spanish surrealist artist Jull to create a special sculpture for one of their residential complexes in Bucharest, One Herăstrău Park. The artist has come to Romania to personally inaugurate the beautiful sculpture which represents an augmented hand protecting the Earth. He has also made here the final retouching for the sculpture lying in the interior courtyard of the residential complex situated near Herăstrău Park and Floreasca Lake.
Jull:
"The hand is the most important element of this sculpture. It is just like an artist's creative hand… The hand is the Universe itself that created Earth. The whole installation art is actually the symbol of the humanity-Creator equilibrium."
The most important Romanian real estate developer based in Bucharest is constantly preoccupied not only with sustainability, but also with art. Together with the creative minds from Lemon Interior Design, One United Properties has successfully commissioned Jull for this unique contemporary sculpture that perfectly integrates the company's philosophy.
This is not the first artistic project of the group. In 2014, the company commissioned a young and talented artist, Raluca Ghideanu, to create special sculptures and paintings for another real estate project, One Floreasca Lake.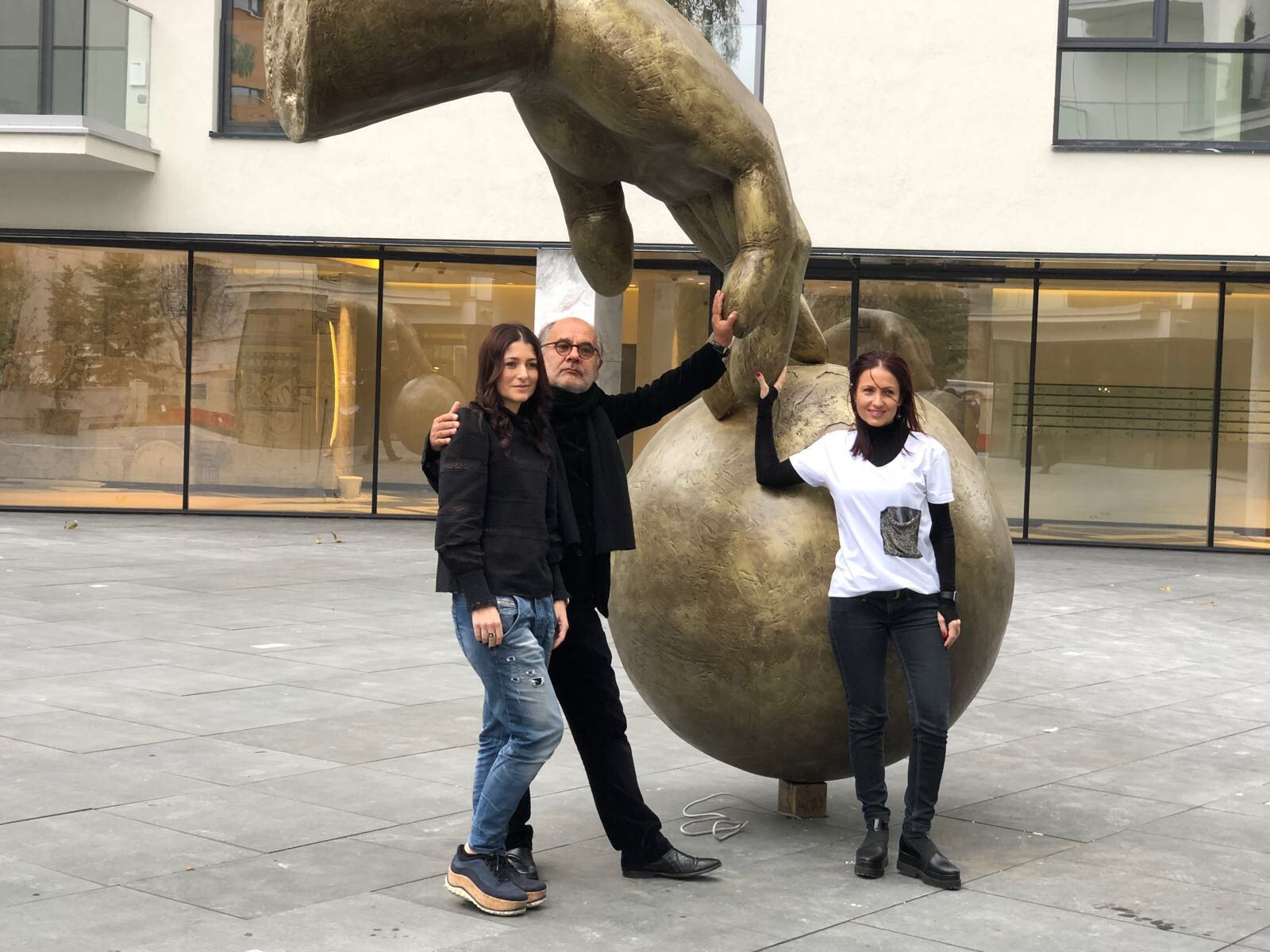 One United Properties Group is an innovative corporate group, dedicated to accelerating the adoption of building practices that result in energy-efficient, healthier and environmentally sustainable residential buildings. One of the properties developed by One United Properties Group, One Herăstrău Park, is the first residential complex in Bucharest with a "Green Homes" certification, Excellence level, issued by Romanian Green Building Council. The company was recently awarded (September 14th, 2017) a Green Award from Forbes magazine.
---
Blog
News and Press Releases